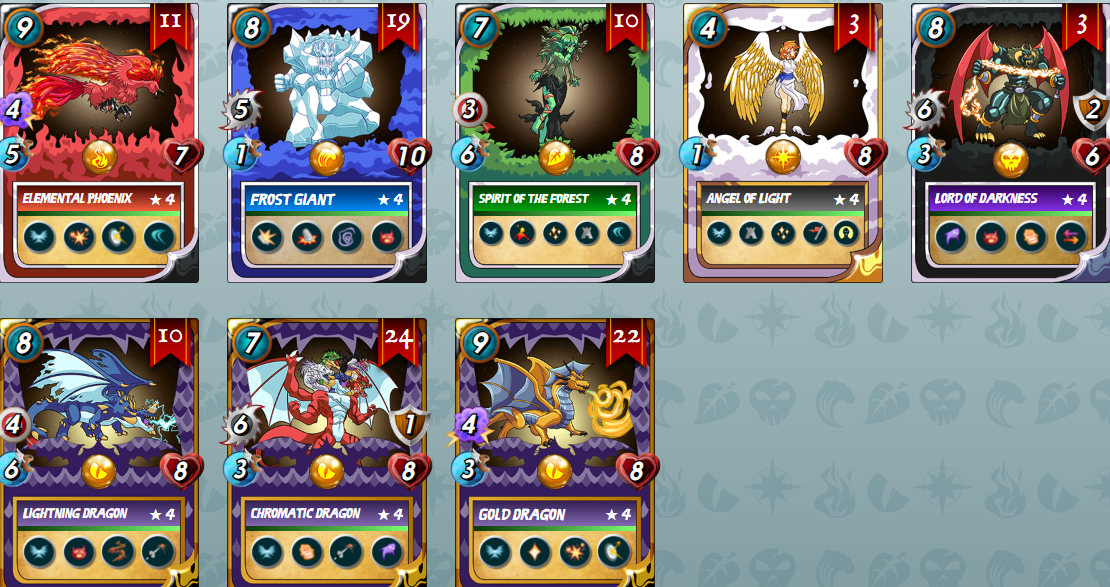 If you check the steemmonster site, you see that it got updatet. It looks really good if you ask me.
We can see a counter how many packs are left of the alpha edition.
But the most important part is probably that we finally have the stats of our favorite monsters.
While imo we still have to wait a bit how the different abilities will be playing out and how it is great to see more development and plan your deck a bit already.