As some of you may know, I'm a pretty active member on the BitcoinTalk forum. I've noticed that there currently isn't much promotion going on there, regarding Steem Monsters. There are a couple of threads, but they don't seem to get all that much attention. I'd like to change that!
---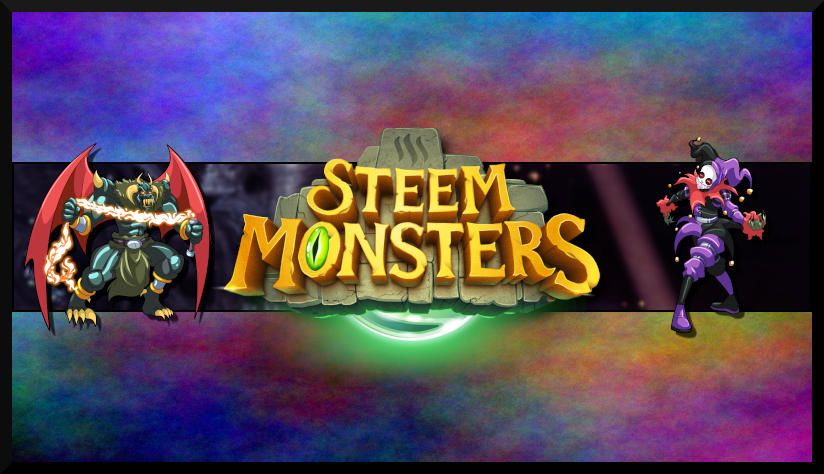 Source: Center image made by @derangedvisions under CC BY 4.0; Modified by @daan
---
Why?
It seems that Steem Monsters is now widely used by members of the Steemit community. I think it's a good idea to start organizing some additional promotion on other platforms, like [BitcoinTalk](https://bitcointalk.org). If you currently own any Steem Monster trading cards, it's in your best interest to help promote Steem Monsters.
Once the gameplay features are implemented, I think it would be a lot more fun if there were masses of active players from the start. Trading cards will become more valuable and a lot of new people will also get introduced to Steemit, albeit somewhat indirectly.
Promoting Steem Monsters on other platforms is absolutely crucial to its success. I hope you'll join me in keeping all threads updated on BitcoinTalk forums, if you have an account there!
Reply To Existing Threads
The official announcement thread of Steem Monsters has not seen a single reply since the 15th of July 2018. If you have a Bitcointalk account, you can help keep this thread active by creating some interesting discussion. I've made a reply there today, so that could be a good starting point for further conversation.
Aside from the announcement thread, there's also a poll in the Altcoin Discussion boards. This board has the most traffic on Bitcointalk, so it's really great promotion to keep that thread active as well.
Links to threads:
Create You Own Topics
The best way to get maximum exposure on Bitcointalk is by creating your own topics. I feel that there are so many points of discussion, it shouldn't be too hard to create a new, unique thread about Steem Monsters. Using the search function, I've noticed that there are only 2 or 3 threads in total that even mention Steem Monsters.
Given that Steem Monsters has already made over 200.000 USD in revenue, I feel that news like this should get some attention by people outside the Steemit community.
Giveaway!
Leave a comment on this post with proof that you've replied to one of the threads mentioned in this post, or if you have started your own thread about Steem Monsters on Bitcointalk forum. I will pick the 8 best comments and they will receive a free booster pack.
Comments should be at least 100 characters long and written in decent English. People leaving spam comments will be disqualified. I will pick the winners after 7 days, on the 28th of August.
That's it, no other requirements to win!
Let's get people hyped about Steem Monsters!
---
The 4 links above are referral links and support this blog
---