Hey guys! Since all the rewards cards have been released for a while now, the market is starting to settle down a bit. I've decided to start this series of posting the expected value of Steem Monsters Daily Quests!
How it Was Calculated
Before calculating, I had to use the assumpion that you can sell your card at the lowest price per BCX. The drop rates used were from @yabapmatt so we know that it's accurate.

Firstly, I calculated the average cost of cards per rarity, then I multiplied it by the chance of it being opened. I added these up for all the rarities and then we have the expected value of each reward card earned. After that, I just had to simply multiply that value by how many cards you earn from each rank!
Today's Data
The data is sorted in rarity, from lowest to highest. Then the average value of each rarity is calculated, which is multiplied by its chance to drop. This is all then added together to form the expected value of each reward card.

Today's Average Value: $0.0941
I don't have the current daily quest rewards per tier available on me right now, but when I do I'll make a table for that as well! I just remember that champion 1 is 30 cards and gold 2 is 7 cards.
If you are in gold 2, you can expect to earn $0.6587 per day from quests.
---
Sponsored ( Powered by dclick )
Last week, the Advertise feature has opened. you can...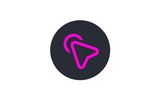 This posting was written via
dclick the Ads platform based on Steem Blockchain.