Reviewing and promoting Steem Monsters !
Games are fun and most people love them. We often play them even for free, just to spend a good time and relax. But there are some games that can bring us not only entertainment, but we even can get rewarded for playing them. That's why learning about games in steem blockchain is interesting.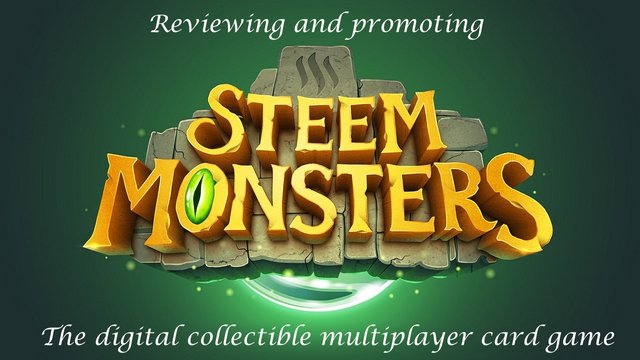 One of the most popular steem games is steemmonsters.com. If you want to play, that's really easy to do. Just move to the website, login with your steem name and posting key and you'll be in. Especially it's cool for those who like to play cards. But that's not everything, the awesome thing is that those cards have price and their cost can be variable. So, you may buy them with a lower price and sell them with a higher one and that's a profitable trading.
Once you login to the website, you will have to buy a pack of cards that costs only $10. That will give you 30 collectible game cards that can be worth even more if you are lucky to have legendary cards among them.
So, to pay for that you have a few options there. You can use the promo code and that allows you to have a discount or to even get a pack for free. So, people can also gift them to each other just for fun or it can be even for doing a task or it could be a price from a contest.
The second way to buy the pack is using credit card or paypal. That allows the website to work even with anyone from all around the world and that's a big promotion for steem.
The third way to buy a pack is of course using crypto. So, you can buy that using steem or steem dollar and that's the fastest way, because steem transactions take only 3 seconds. So, if you don't have a steem account, you should create one.
Other ways are using bitcoin, litecoin, ethereum, tron, binance, monero, dash and tron. That makes the game even more popular between crypto holders and they may be interested to invest in steem as well. So, that's the big value @steemmonsters team are bringing to our blockchain.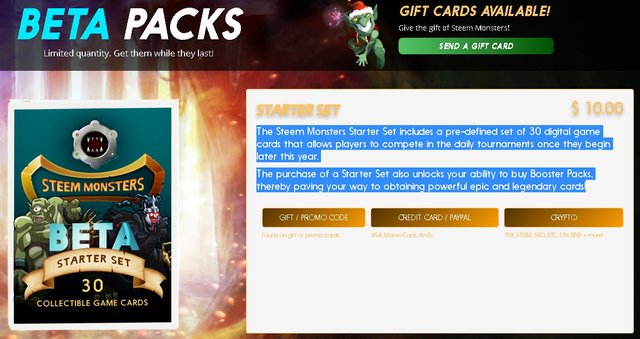 After buying the pack, you can open it and see what kind of cards you have and that's one of the most exciting things in the game.
After opening your cards and enjoying that, you can start to trade them in the market. There are a lot of types of cards, which makes the trading so entertaining.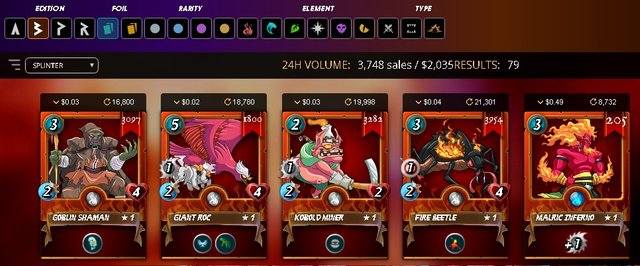 But that's still not everything. You don't have to sell your cards if you want to earn more of them. You can join battles with other players and win even more cards with those that you bought.
So, by clicking on battle you can choose to practise and that will take you to the battle with players of your level of magic and mayhem.

Before the battle starts, you will be given a few minutes to prepare yourself and you can even create a team during that time.
So, playing here, you can meet a lot of interesting people in steem and even build relationships with them. That's another benifit from playing the game.
You can even challenge a friend and send him an invitation to play with you.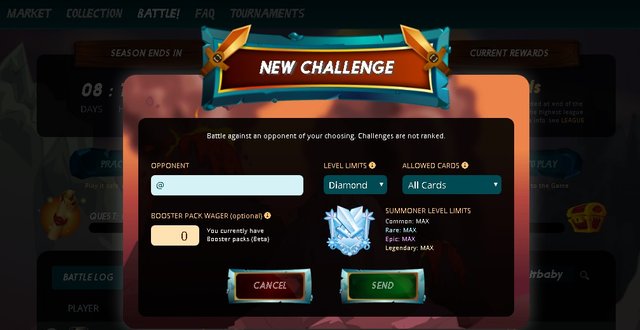 There are two types of cards, summonsters and monsters cards. Both may be found in steem monsters starter sets or booster packs.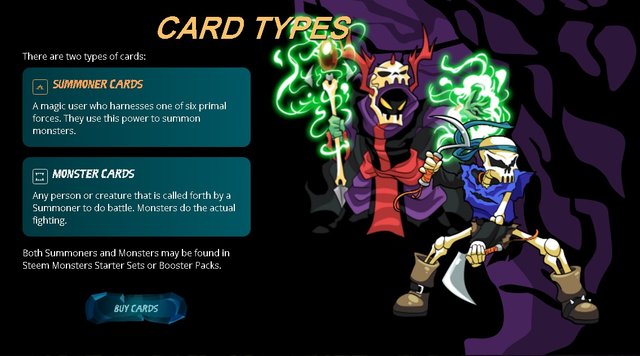 There are six sources of magic : fire, water, earth, life, death and dragon.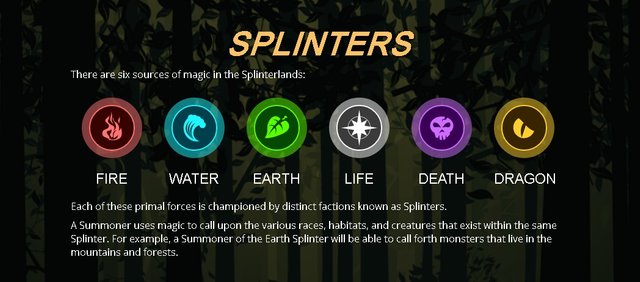 Each of these primal forces is championed by factions known as Splinters.
Сards differ as follows :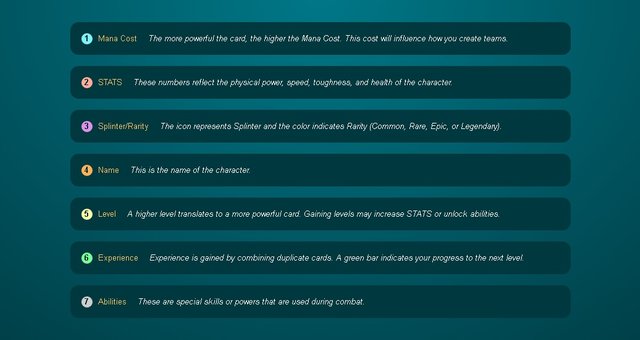 Each character has stats and that's a kind of attack forms.
There are basic attacks and those are :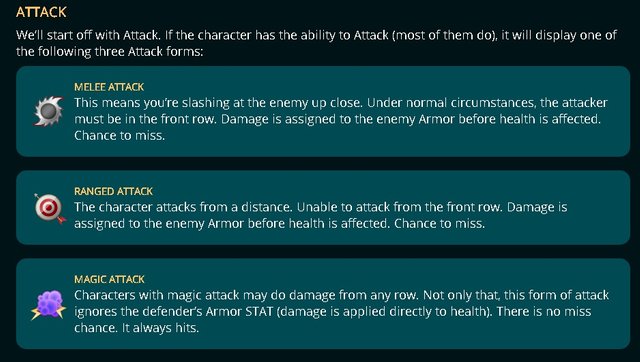 And here are other stats as well :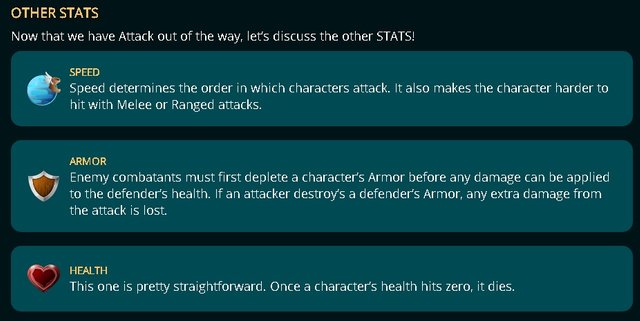 There are a lot of abilities in the game which also makes the fights even more interesting.
As I mentioned before, when you start a battle, you will have time to prepare for it.
You will need to select a summoner. To choose one. Then to set a position for your attacks.

You can also participate in tournaments. There players play for variable prices that can be even more than $100.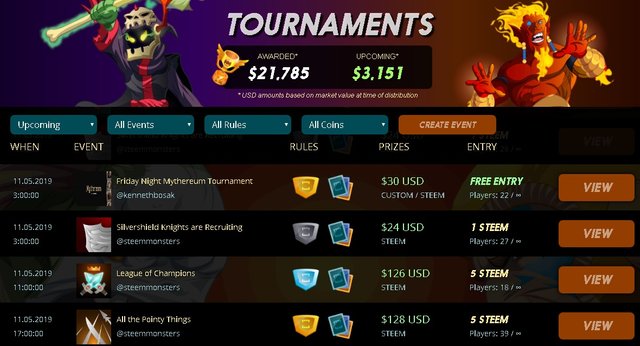 This is how awesome the game is. Enjoy playing in the blockchain. ☺
To promote the game I did the following :
---
1- Wrote this post that will be shared in steemit among my 5300 followers.
2- Recorded this video and uploaded it to youtube to reach more interested people from there :