Is Daria Dragonscale the Best Investment of 2019?
Seriously. Think about it.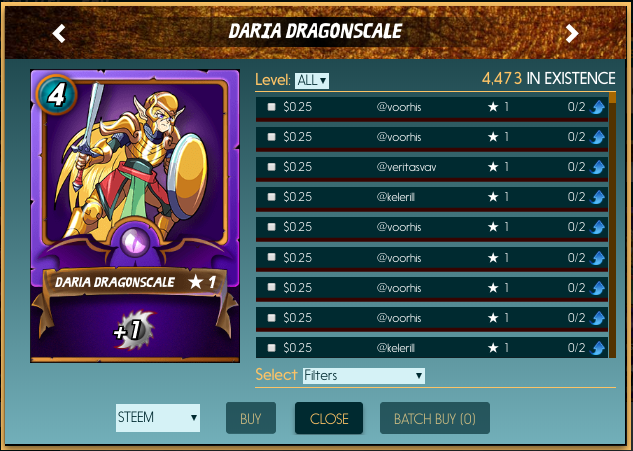 ---
She's a straight-up badass, Epic Gloridax Summoner.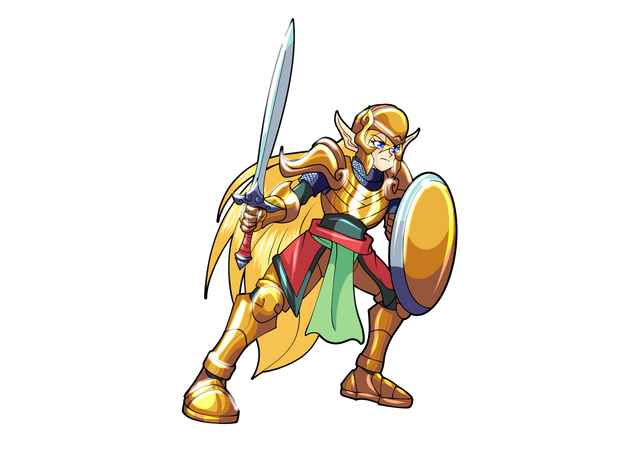 I mean, look how long that sword is. Her armor is friggin' gold, people.
Don't mess with Daria
---
General awesomeness of the character aside, there are only three Dragon summoners right now in Steem Monsters. The other two are currently selling for more than six bucks a piece...
But you can grab some Darias for a quarter each!
---
Why is she so cheap? These are reward cards, so free players looking to make quick money have driven the price lower and lower. But what determines the true value of anything? Usefulness. Daria's got it.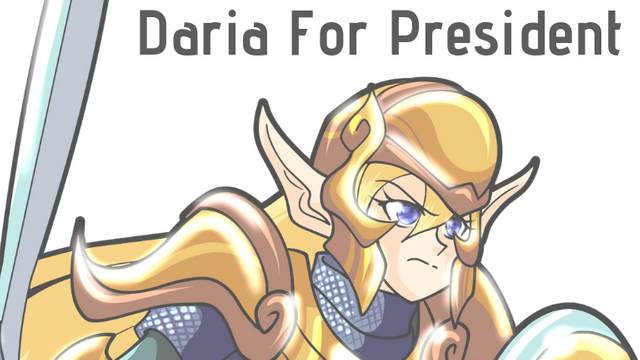 ---
With Daria, lower level players can get themselves set up to summon high level attack monsters. You don't even have to use Dragons; the melee attack buff is good with any Splinter.
---
I've been buying the cheapest Darias from the market every morning. Once these things aren't being given away for free, it's on.
---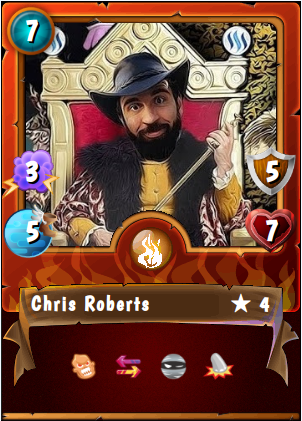 ---
Check out Steem Monsters if you haven't yet! Sign up with my affiliate link above and I'll send you an awesome prize!