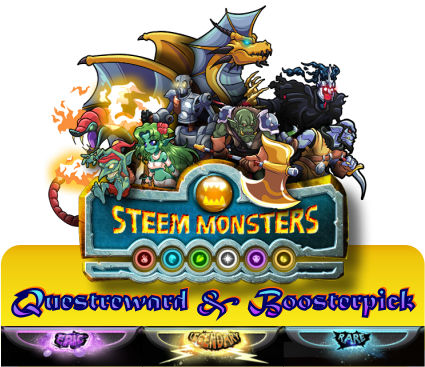 Hi Steemians & Monsters,
es sind wieder mal ein paar Tage vergangen, als ich das letzte mal über meine Dailyquest Rewards berichtet hatte. In den letzten Tagen hatte ich auch so an einigen Turnieren teilgenommen und konnte sogar bei einem den 1. Platz belegen. Ich habe auch darüber vor 2 Tagen einen Artikel verfasst, den ihr Euch hier anschauen könnt.

Nun aber zu meinen Reward Karten.

Am Montag gabe es für mich 7 Karten, da ich mich momentan in der Gold Liga 2 befinde. Unter den Reward Karten waren eine Legendary und vier Rare, wovon eine sogar eine Goldkarte gewesen ist.

Hier der Screenshot vom Montags Reward:
it's been a few days since I last reported on my Dailyquest Rewards. In the last few days, I also participated in a few tournaments and even finished first. I also wrote an article about it 2 days ago that you can read here.

But now to my reward cards.

There were 7 cards for me on Monday, as I am currently in Gold League 2. Among the reward cards were a Legendary and four Rare, one of which was even a Gold Card.

Here is the screenshot of the Monday Reward: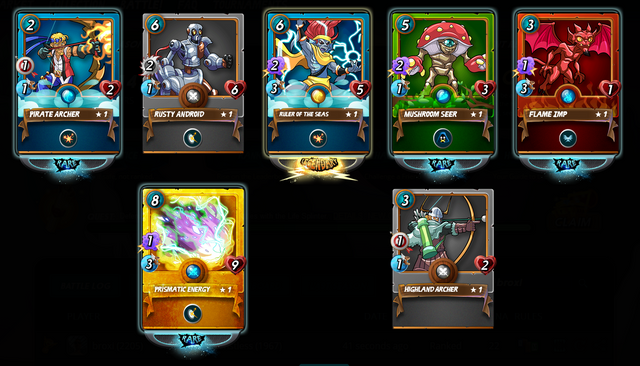 Am Dienstag habe ich vergessen ein Bild vom Reward zu machen und kann euch somit leider keines präsentieren. Allerdings war der Reward auch nicht so besonders, es gab nur einen epischen "Brownie" und vom "Exploding Dwarf", "Undead Minotaur", "Highland Archer", "Rusty Android" und "Goblin Mech" jeweils eine Karte.

Allerdings habe ich beim gestrigen Reward daran gedacht wieder ein Bild gemacht, so dass ich Euch auch hier ein Screenshot zeigen kann.

Auch hier hatte ich wieder das Glück gehabt, dass eine der Karten vorher noch ein kleines Goldbad genommen hat und auch ein epischer Drache gesellte sich dazu.

Aber schaut es euch selbst an.
On Tuesday I forgot to take a picture of the reward and unfortunately can not present you one. However, the reward was also not so special, there was only an epic "Brownie" and each one card of the "Exploding Dwarf", "Undead Minotaur", "Highland Archer", "Rusty Android" and "Goblin Mech".

However, I thought of yesterday's reward again taken a picture, so I can show you a screenshot.

Again, I had the luck that one of the cards had previously taken a little gold bath and also an epic dragon joined them.

But look at it yourself.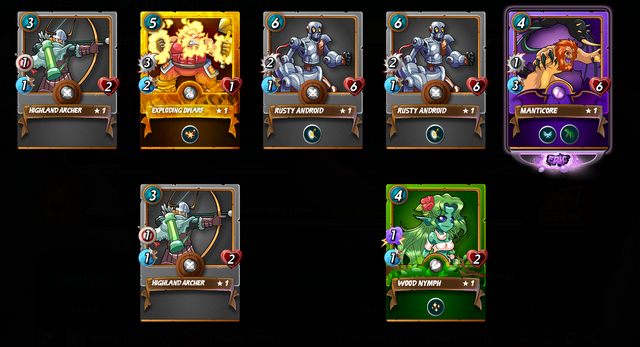 Selbst Heute hat mich das Glück wieder begleitet und somit konnte ich mich beim Reward über 2 Rare, 1 Epic und 1 Legendary Karte freuen.

Meine gesamten Deck wachsen mehr und mehr, allerdings dauert es auch im höheren Level- und Ligabereich etwas länger, doch wie sagte Konfuzius schon: "In der Ruhe liegt die Kraft!"

Bis zum nächsten mal

Euer @broxi

Doch nun hier das Bild vom heutigen Reward:
Even today, fortune accompanied me again, so I was happy with the reward on 2 Rare, 1 Epic and 1 Legendary card.

My entire deck is growing more and more, but it takes longer in the higher levels and league, but as Confucius said: "In the calm there is strenght!"

See you next time.

Your @broxi

And here is the picture of today's reward: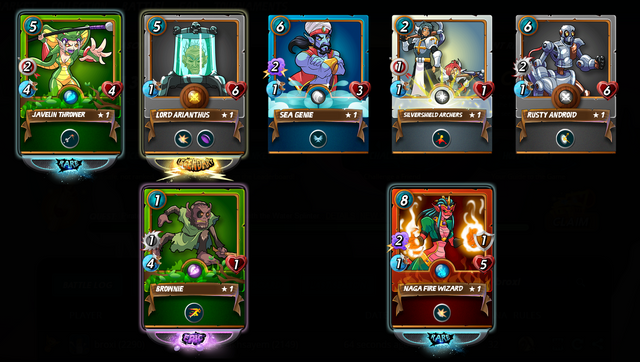 Falls es noch jemand unter Euch gibt, der noch nicht mit @steemmonsters angefangen hat, dann zögert nicht länger und startet noch gleich Euer eigenes Abenteuer unter steemmonsters.com, dort könnt ihr jetzt starten und findet alle nützlichen Infos.
Still someone among you who has not started with @steemmonsters yet, then do not hesitate any longer and start now your own adventure at steemmonsters.com there you can start and will find all useful information.