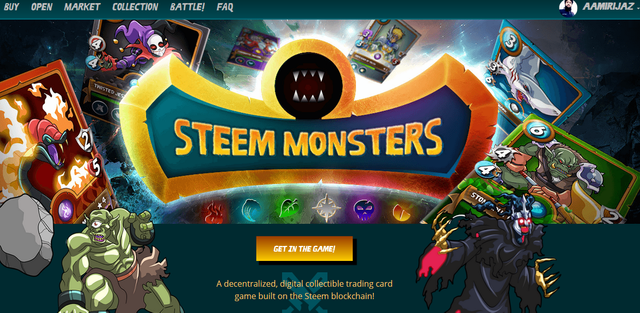 New season so new things, this post will consist of the recent actions I made in regards of SM. Let me list them..
1. Joined Splinterlands Campaign
As you all know SM is gonna be Splinterlands and a campaign is already active on Seed Germinator. Those who will send 500 TRX or SEED will get starter sets and some other bonuses. So I transferred 500 TRX along with my friend @calprut. Let's see how good the new experience will be in favor of us.
2. Upgraded my Commons and Rares
As I mentioned in my previous post here that I will upgrade my cards with the STEEM I got from Airdrops. So I spent a total of 80+ STEEM to upgrade my COMMONs to level 4 and RAREs to level 3. I will look for the EPIC side if I could upgrade them as well.
3. Completed Daily Quest
Before my upgrades whenever I got quest on Fire or Death I refresh it immediately lol coz I didnt have any good deck in those splinters. Well this time I have completed my quest with Fire. ;-)
Im still in S2 so I got only 3 cards. Well I got 2 Javelins and one Rusty. Whenever there is Rusty the rewards become rusty too :P
Okay @calprut dude Im sending you the beautiful Javelin, hope you will like it :D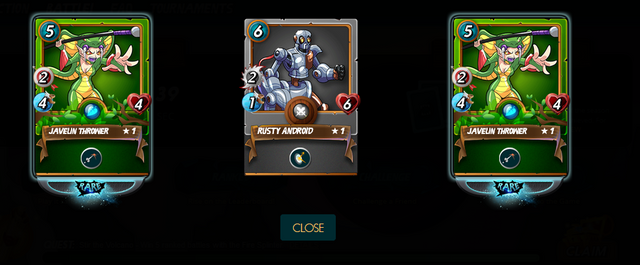 That's all for now..