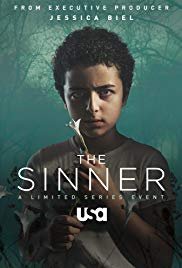 Just finished the first season of the sinner series on Netflix.
Acting was good. Plot was good. I really enjoyed it and even predicted one of the major plot twists from episode three or something based purely on my gut feeling! Fuck, I guess I should had become a detective.
All in all, a good watch if you have nothing else better to do in your miserable life. Although I fucking hated that kid because it's so ugly. If I ever meet it in real life I promise I will give it a punch on the face. And a good eyebrow shave.
Season 1 gets a solid 8/10 from me
Will start season 8 this weekend!
In other news, Steemleo continues to grow strong and had some more news and another nice pump today. If they keep going like this I bet 1 steemleo will be worth more than 1 steem in a couple of months!
Better buy some coins and get active on the platform while it's still early if you haven't checked it yet! I think you won't regret it. Or maybe you will and hate yourself for being an idiot, listening to the advice of a guy called @trumpman on the internet. HA! That would be funny.
Oh well, got to sleep. Worked too much today. :*