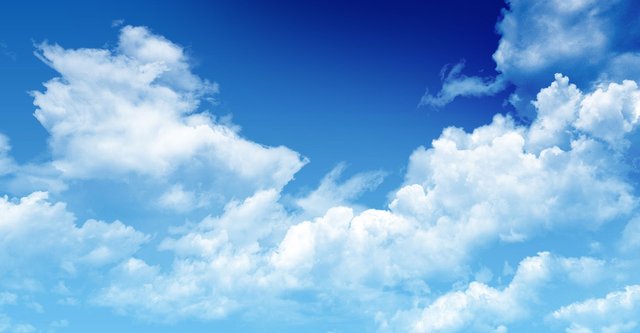 Source
I am sure most everyone reading these words heard the accusations against Bitcoin. It goes something like this: it is worthless since it is created out of thin air.
Something like that is bound to capture someone's attention. After all, who would want to use something that is created out of thin air?
I would guess if you asked that question to hundreds of people, most would not want that. We want something that is safe and sound.
Unfortunately, these same people do not realize they are already operating under such a system.
The Bank of England has been around a little while. I would think this a good entity to use as an example. Certainly, when it comes to banking, they know what they are doing.
Thus, I found it very interesting when I saw this on their website.
Therefore, if you borrow £100 from the bank, and it credits your account with the amount, 'new money' has been created. It didn't exist until it was credited to your account. (emphasis mine)
Isn't that just peachy?
Banks can simply create money out of thin air by crediting your account. This is direct from the Bank of England website.
There is a limit to what banks can do though.
Regulation limits how much money banks can create. For example, they have to hold a certain amount of financial resources, called capital, in case people default on their loans. These limits have become stricter since the financial crisis.
Banks also risk going bust if they lend out money left, right and centre. For instance, people borrowing money will probably spend it. If they make payments to people who have accounts at other banks, their bank will need to transfer the money to that other bank by sending it some of its electronic central bank money. So if one bank lends out too much money, at some point it will not have enough electronic money in its account with us to pay the other banks.
https://www.bankofengland.co.uk/knowledgebank/how-is-money-created
Of course, anyone who took a look at fractional reserve banking already knows how this works. The main idea is the system is safe since not everyone is going to want their money at the same time. This means banks can keep a percentage on hand while lending out the rest.
This is all well and good until there is a good ole fashioned bank run. This does not happen often yet it can take place and it is nasty when it does.
At the same time, the restrictions placed on lending banks are not present on Central Banks. While most of the money that hits circulation is from the former, Central Banks step in often and increase the supply at will. They use many tactics to achieve this, the latest being the Quantitative Easing that took place most of the last decade.
It is laughable that people attack cryptocurrency while supporting the existing banking run system. The fact that fiat currency is based upon nothing but imagination, it is bound to fail at times. When trust is lost, bad things happen. We see this in currency crises all the time.
What is the inflation rate on fiat currency? There is no way to answer this. Often there is a target as with the mandate of 2% the Federal Reserve operates under. Sometimes they hit it and other times, they don't. Also, the erosion of buying power can far exceed this. The Venezuelans did not opt to have a currency that is inflating at an insane pace yet that is exactly what they got.
Bitcoin, and other cryptocurrencies, have a fixed inflation schedule. Isn't it ironic that the "out of thin air" currencies are sounder in this regard than fiat. The ability to manipulate a Bitcoin, for example, is not the same as what the Central Banks can do. Essentially, the math is more reliable than the whims of bankers.
I wonder if the likes of Warren Buffett are aware of this? Perhaps he never read the Bank of England website. I guess it is possible for the entire fractional reserve banking system to be overlook by one of the most noted investors in history. Then again, most likely not.
The establishment is going to spread all the FUD it can about cryptocurrency. Over time, we see the accusations getting more ridiculous. At one point it was the "we hate Bitcoin but we love blockchain". Ironic that many of the institutions who expressed that sentiment are now involved in cryptocurrency (JP Morgan to name one).
Fiat currency requires trust. That is what is backing it. Lose that trust, as we saw in Venezuela, and it collapses.
Cryptocurrency requires no trust other than in the blockchain itself. Transparency makes it very easy to follow the inflation rate and what is being produced. Once the programming takes place, the distribution is automated. No additional tokens can just be "created out of the blue". The distribution rate is hard coded in.
We know networks have value. That point was driven home the last 20 years with the success of Amazon, Apple, and Amazon. Love them or not, they did a fabulous job creating said value and maintaining it. Early on, these entities all experienced a network effect that sent things flying. While we can dispute what these companies do, we cannot question they are valuable entities. As long as their networks are strong, they will still have value.
Blockchains are the same way. When people are using them, they grow in value. The currency associated with it is tied to the activity taking place. If there is no activity, there is a chance that things will die off. However, any blockchain that is expanding and growing, the value of the entire entity will follow the same path (market judgments might differ).
Hence, while cryptocurrency might be "created out of thin air", the value is not. Nor is it based upon trust in a third party or entity that truly has no control over the economy or what is taking place.
As we see more countries experience horrific situations tied to their currency, people will start to wake up. Cryptocurrency adoption most likely will not come from the developed nations unless they lose total control over their currencies. Before that happens, some of the second tier currencies will bite the dust such as what happened in Venezuela.
When this spread, people will take notice. In the meantime, we just keep developing an alternate system that will step in when the masses are ready.
---
If you found this article informative, please give an upvote and resteem.