Updated witness votes based on recent town hall and Tron meeting recording
After listing to the past few town hall meetings and Witness / Tron recordings, I decided to update my witness votes as shown below.
I find it important that the witnesses I support have next to technical knowledge also a pragmatic approach in solving problems. There is no value to me if people can't acknowledge that mistakes have been made on both (STEEM Witness / TRON) side and that blaming each other is not helping in resolving the situation.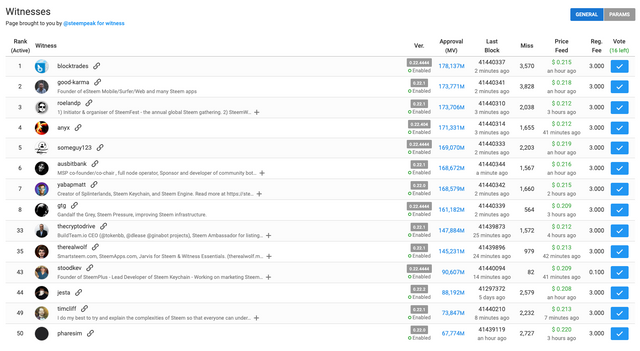 STEEM Community, please join the next town hall meetings or listen to the Witness / Tron recording and decide if what some of the witnesses say truly represent your interest for the STEEM blockchain.