If you follow my posts you probably remember about "diamond" pattern I wrote before . Now the situation looks following way: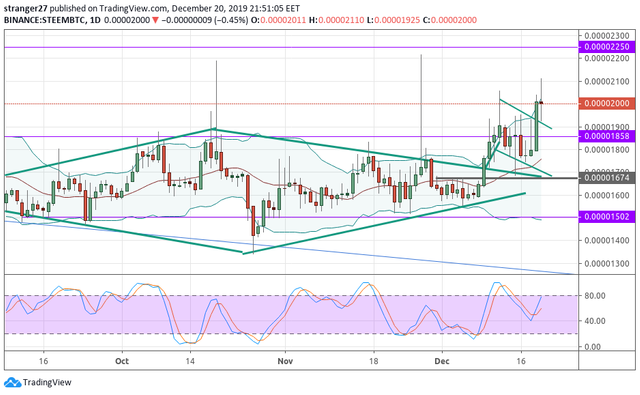 As it was expected, the pattern worked out but now the price draws dodji candle that indicates that buyers are not so confident for future growth.
The answer can be found on weekly chart :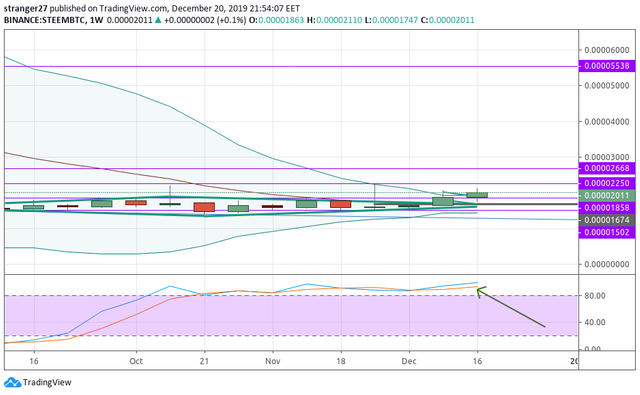 Stochastic RSI indicates that STEEM/BTC pair is overbought and is in the danger zone.
And the chart of BTC/USDT also explains why the Steem buyers are not so confident: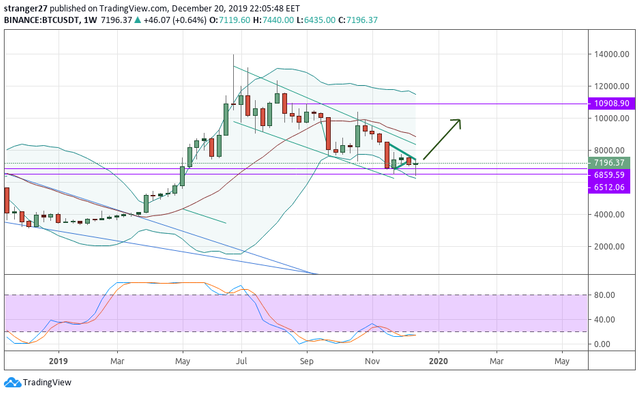 BTC has (almost?) completed its correction and is going to explode! This current "hammer" candle and Stochastic RSI that is going to return from oversold zone says that time of Sellers ended.
From my point of view, Steem/BTC price heavily needs some good fundamental news for strong and confident growth. That's why I do not keep my assets in Steem at the moment and just observe how current situation evolves...
So my advice is : stay with btc at the current moment
I do think bitcoin is better for the current day. But that is my personal opinion. Do your own research and get rich with trading!