Spinvest-Leo Update 9 - Back to growth, mining reward.
This weeks report is a day late, as a result of some issues I was having in real life. Basically, I had to prepare to evacuate with bushfires approaching. The PC I use to access these accounts is quite important to me, so it was packed. I do have all keys backed up, and Mr Spinney holds them also, but it made access not feasible yesterday. Anyway, crisis over for now and the Leo business can resume.
This report covers 8 days as a result of the above. I know that's not ideal, but its a one-off due to the emergency situation. Next week's will move back to tuesday my time, so it will be a bit smaller.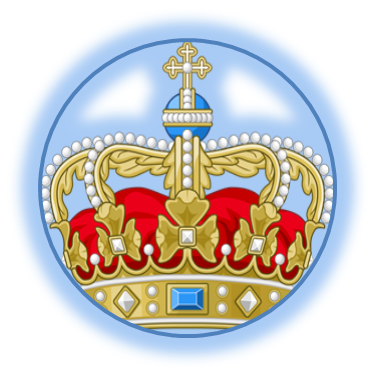 Solid growth resumes.
This week @silverstackeruk sent 302 LEO through to this account. I sold 250 of them to pay for the SPI mining payouts this week. Everything earned since then has been powered up. The other good news is that the accounts Voting Power didn't get wasted, the new set-up of autovotes following the official LEO accounts worked a treat, and kept things on track even while I was off-line.
Over the 8 days, we recieved 302 LEO from @spinvest, and earned 325.881 total from post and curation payouts. 250 of this was spent to buy the SPI delegator rewards. This shows that the plan is working, and growth is sustainable, with or without the LEO sent from @spinvest. For now, that transfer will continue, but other uses for those funds may be considered once we hit 5,000 LEO owned by this account.
The price of LEO increased this week, back to around 1 LEO = 0.2 STEEM. This seems to be a fairly solid support price level for LEO, and I personally see it as the base for now.

This weeks numbers: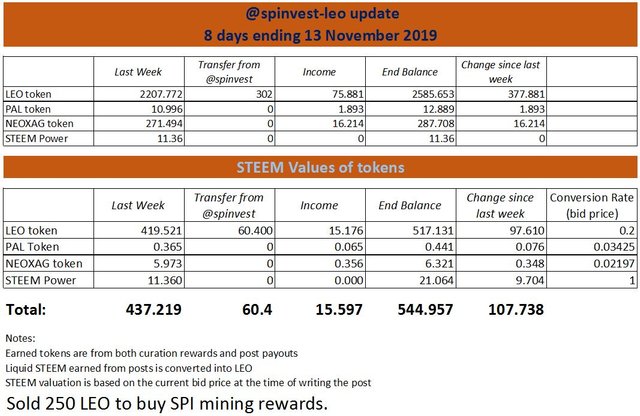 The account gained 107.738 STEEM in value this week. I certainly am delighted with this total, and it is an indication of the strength of this program and how effectively it is growing. Don't forget, on top of this we have issued 38.94 SPI tokens to 20 different delegators now!

SPI payouts have been made to the following people: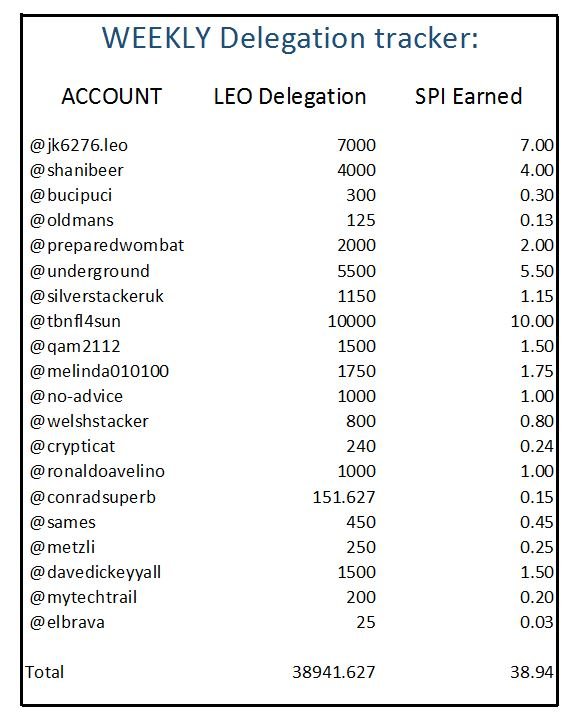 Could everyone please check their wallet, this process is completely manual and human error is a thing. Thanks. Here is a tag for visibility: @jk6276.leo, @shanibeer, @bucipuci, @oldmans, @preparedwombat, @underground, @silverstackeruk, @tbnfl4sun, @qam2112, @melinda010100, @no-advice, @welshstacker, @crypticat, @ronaldoavelino, @conradsuperb, @sames, @metzli, @davedickeyyall, @mytechtrail, @elbrava

Thanks everyone for your continued support of this program. Have a great week everyone,
JK - (@jk6276, @jk6276.leo)
for @spinvest & @spinvest-leo