Kudos to the team in Steemworld.org that we are now able to CLAIM all our rewards in ONE CLICK!
I've been looking for this feature for so long.
All you need is to go to Steemworld.org: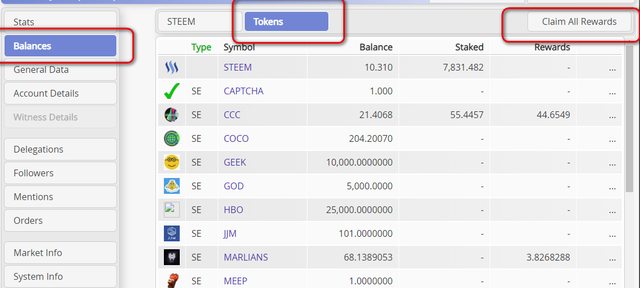 Go to Balances
Click on Tokens
Wait for a few seconds and Click on Claim All Rewards
All your tokens to be claimed will show up on this page in front of you.
---
Everyday, when we come to Steem Engine, we see something like this: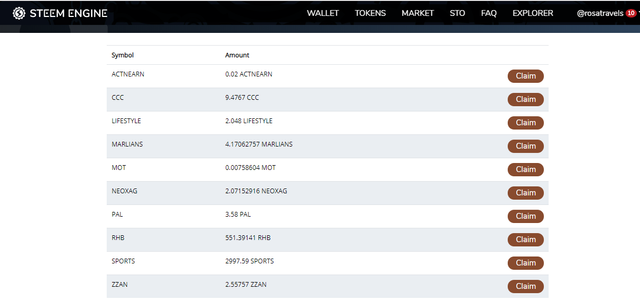 When there are so many tokens to claim, it is a bit of a headache
For the last while, I have been claiming each token one by one
This process takes about 10 minutes
But NOW, with ONE Click in Steemworld.org, you see this on the Steem-Engine within a second:

All tokens claimed
The whole page is CLEAN!
This blank page looks so good.
It's the first time for a long time that I see a clean page like this because for the last while, I didn't bother claiming all the tokens at all.
Thanks to the @steemworld team for this feature!
Rosa
@rosatravels
---
Thank you for reading this post! If you like the post, please upvote, resteem and comment.
谢谢你的阅读!希望你喜欢。如果你喜欢我的分享, 请点赞并跟随我。