The Levels To Watch On The Nifty 50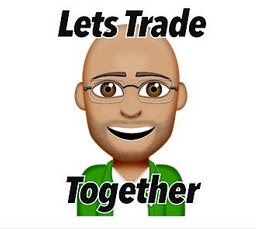 The NIFTY 50 is an index that benchmarks India's stock market index representing the 50 of Indian's top public companies in 13 sectors. The NIFTY 50 Index consist of by weight 39.47% to financial services, 15.31% to Energy, 13.01% to IT, 12.38% to Consumer Goods, 6.11 to Automobile, etc. Some of the publicly known companies traded on the NIFTY 50 are Infosys and Tata Motors.
This past Sunday on 60 Minutes, Scott Pelley asked Fed Powell when will the economy recover? Fed Powell said it was hard to tell and the economy recovering is pending what happens with COVID-19. That if there was a vaccine, people will become confident that they can resume certain kinds of activity such as going to restaurants, traveling, flying on planes, etc.
According to a survey from Deutsche Bank in which 74% of investors surveyed by the firm think there will be some form of a vaccine for COVID-19 within 18 months and that investors are significantly motivated by even just the potential for positive breakthroughs regarding a treatment for the virus.
We seen this just this past week. On Monday, Moderna give the Markets some hope. Moderna, Inc., a clinical stage biotechnology company, develops therapeutics and vaccines based on messenger RNA for the treatment of infectious diseases, immuno-oncology, rare diseases, and cardiovascular diseases.
Moderna has developed one of the leading coronavirus vaccine candidates in the world. The company is currently wrapping up phase one human trials on it in Seattle and is about to start phase 2 two trials. If it's effective and safe to use, it could be ready for market in early 2021.
Yesterday, Moderna announced positive data on their COVID-19 vaccine candidate. The reported that eight patients in a phase one trial developed antibodies at levels similar to those who recovered from COVID-19. What did the DOW do, it rallied 1000 points. But on Tuesday, the DOW fell almost 400 points at the end of the day when Statnews.com, a website with articles discussing top stories of the day in science and medicine stated that based on the information made available by Moderna, there's really no way to know how impressive, or not the vaccine may be.
What does any of this have to do with the Nifty 50?
BENGALURU (Reuters) - Indian shares followed world markets higher on Tuesday, after three straight sessions of declines, spurred by gains in Bharti Airtel and positive data from an early trial of a potential COVID-19 vaccine.

The NSE Nifty 50 index <.NSEI> has slid 9% in May so far, with sharp falls in the last three sessions, as India's economic relief measures disappointed markets and domestic COVID-19 infections rose steadily.

Shares in Bharti Airtel Ltd <BRTI.NS> jumped 9% and hit a record high as the telecoms firm reported a 15% rise in revenue. The stock was the biggest boost to the Nifty 50.

Banking stocks were the next biggest boost to the Nifty 50, following a bruising Monday that saw the sector <.NSEBANK> record its worst day in two weeks. HDFC Bank <HDBK.NS> and mortgage lender HDFC <HDFC.NS> gained over 2% each.
Source
So the levels I'm watching on the bigger picture are the daily supply at 11300 and the monthly demand at 7600.
But on the 4 hr chart, the immediate level I'm watching on the upside is the 10500 level.
This post is my personal opinion. I'm not a financial advisor, this isn't financial advise. Do your own research before making investment decisions.