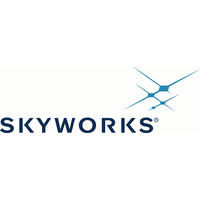 The Halo Effect is a consumer's bias towards a company's product(s) because of a good/great experience(s) with their other products. The halo effect promotes brand strength and loyalty and assumes if a company is good at one thing, they will be good at something else. The classic example was the introduction of the Apple Ipod, which increased sales for their Mac computers, their iPhones, their iPads, etc.
But the Halo Effect applies among companies as well.
Last November, when Apple reported their numbers for the quarter, their iPhone shipments missed Wall Street expectations. They also said that it will no longer report how many iPhones it sells. Many on Wall Street believed that was the beginning of the end for the iPhone's growth.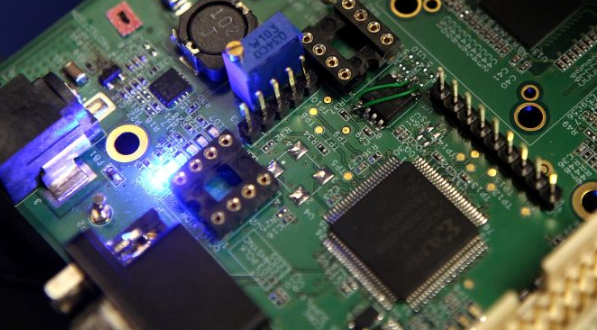 Skyworks Solutions, Inc. (NASDAQ: SWKS) is a radio frequency chipmaker and that same month shares of Skyworks Solutions fell by 16% in November, after the company reported fiscal fourth-quarter earnings results due to lackluster demand for the new iPhones. Quite simply at that time Apple was Skyworks Solutions largest customer. Sales to Apple represented 47% during the last fiscal year.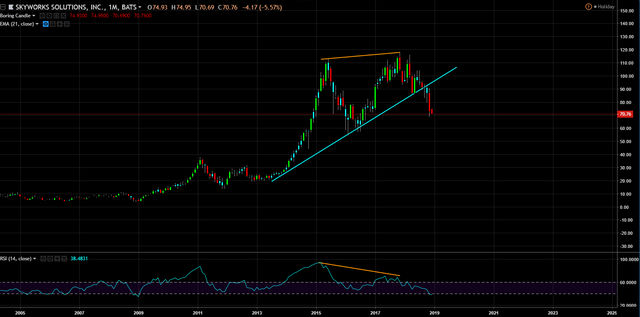 Fast forward to October, and Apple is on top of the world again. Apple has reportedly told its suppliers to increase production of the iPhone 11 by up to 10% after demand was higher than expected. And in the past week, Apple's has been getting upgraded by Wall Street left and right. For example, J.P. Morgan (JPM) increased its target price for Apple stock from $243 to $265.
Based on Apple's Halo Effect the inevitable was just around the corner.
Shares of Skyworks Solutions Inc. SWKS, +5.18% are rising in premarket trading Thursday after Cowen & Co. analyst Karl Ackerman upgraded the stocks to outperform from market perform. "In our minds, C2020 is shaping up to be synonymous with C2017 for the Apple AAPL, +1.35% [radio-frequency] supply chain - a period when both Qorvo and Skyworks re-rated higher," Ackerman wrote. Ackerman raised his price target on Skyworks target to $95 from $80.
Source
Right now the momentum is on Skyworks Solutions side. The charts suggests price will have no problem moving higher, until it reaches the daily supply at $95.50.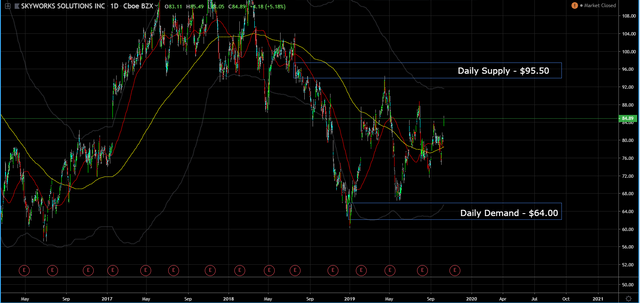 This post is my personal opinion. I'm not a financial advisor, this isn't financial advise. Do your own research before making investment decisions.