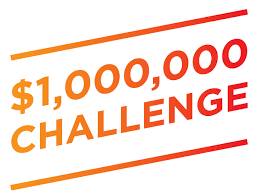 Nearly 80% of the 43 respondents believe the Fed will cut interest rates on Wednesday, according to the CNBC Fed Survey of fund managers, economists and strategists. But it's what they say about the potential of future rates cuts that will decide where the US dollar is headed. The US dollar index consists of a basket of foreign currencies against the dollar wit the Euro making up almost 60% of that basket. Thus, if the US dollar sells off tomorrow, the Euro will rise in price.
The Bank of Japan also meets this week on Thursday. And because everyone around the world is lowering interest rates, they could extend or adjust to keep interest rates low. Because the Yen is a safe haven, if Fed Powell is hawkish about rates, the US equity markets will sell off and the Yen will rise.
With all that being said, I went short the EUR/JPY.
Monthly Chart (Curve Time Frame) - monthly supply is at 139.00 and monthly demand is at 111.00.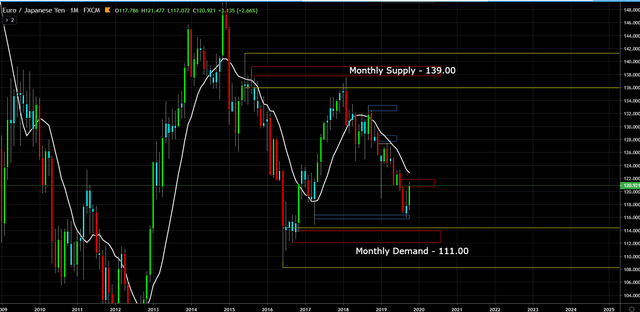 Weekly Chart (Trend Time Frame) – the trend is down.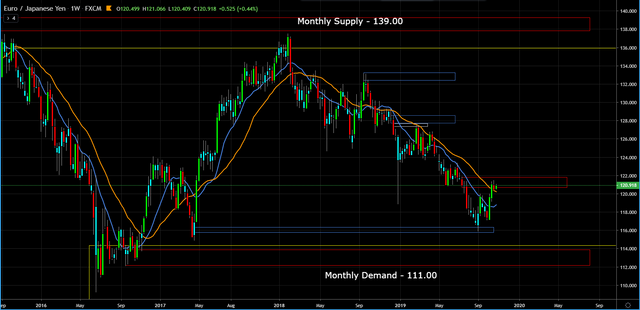 Daily Chart (Entry Time Frame) – the chart suggests to short price at the daily supply at 121.40.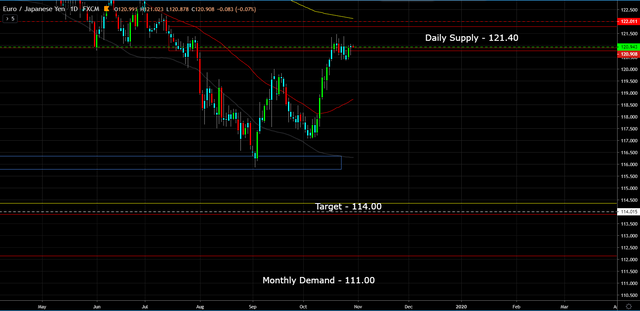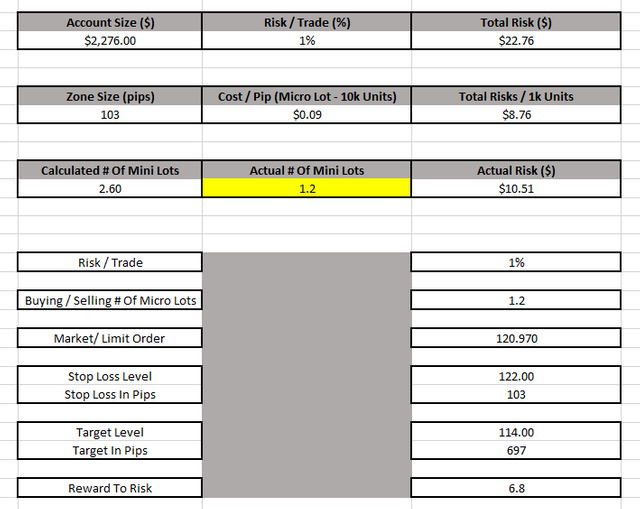 This post is my personal opinion. I'm not a financial advisor, this isn't financial advise. Do your own research before making investment decisions.