Bitcoin price action....I'm always thinking about why price does what it does. So on this latest little price move lower why did it stop here?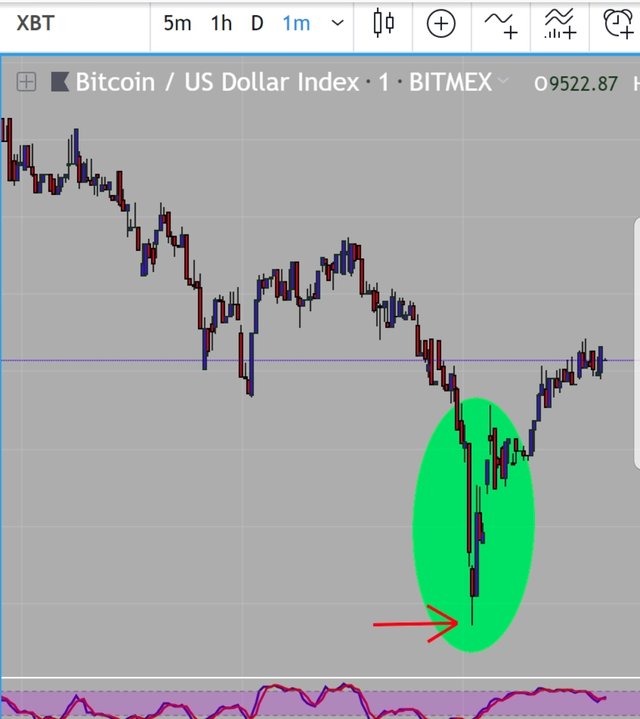 Doesn't it make you wonder? I've come to learn that there are price levels that for whatever reason cause price to react there. You will never know or understand why. In my mind it doesn't even matter because there's a strong likelihood that price will do something at that same level now or in the future. Just look what happened in the past.
On the Bitmex exchange the exact price the market reacted from is price level 9454. If you zoom out on the 4hrchart you can see how many times price reacted here: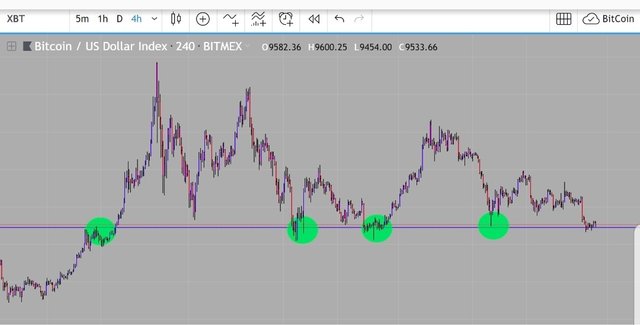 Isn't it magical? Look on the daily chart to see more!