Opportunity of a generation
Is my summary of an article shared by the guardian this afternoon: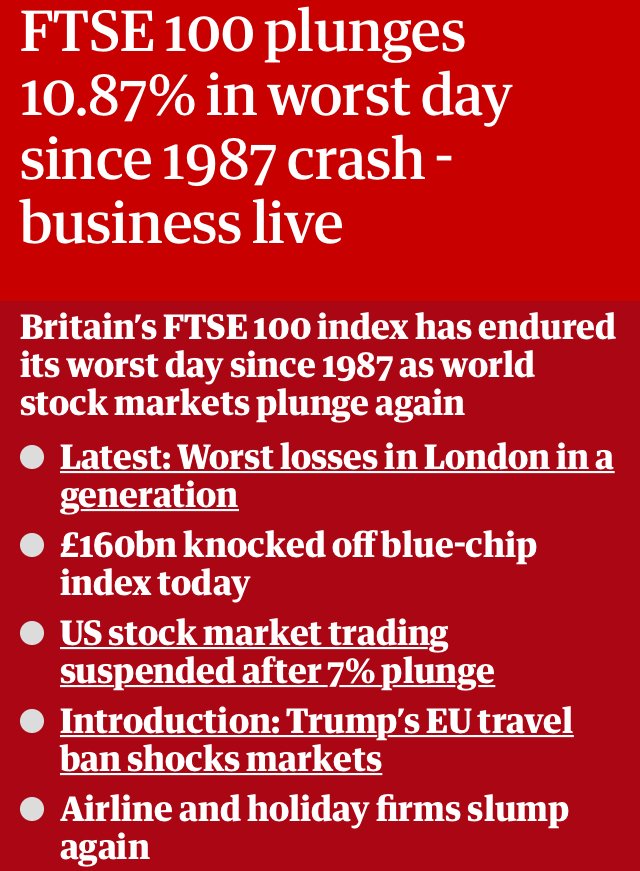 33 years since the shit hit the fan in similar epic proportions - how many of you were alive/able to take advantage of that opportunity?
Gold looks high, but stocks and crypto (for potentially other reasons than just beer), look low today, and I've bought a little.
Infections and deaths wise, Covid-19 probably hasn't even started yet but I think the market will/has react/reacted sharply, and it'll be a steady recovery from there.
My shitty pension pot has just been battered, and if Id saved the equivalent in cash for the last X years, today could well of been the day I'd lumped on the indexes.
Not financial advice, just me and a couple of beers talking.
Cheers all x
—————-
A day later: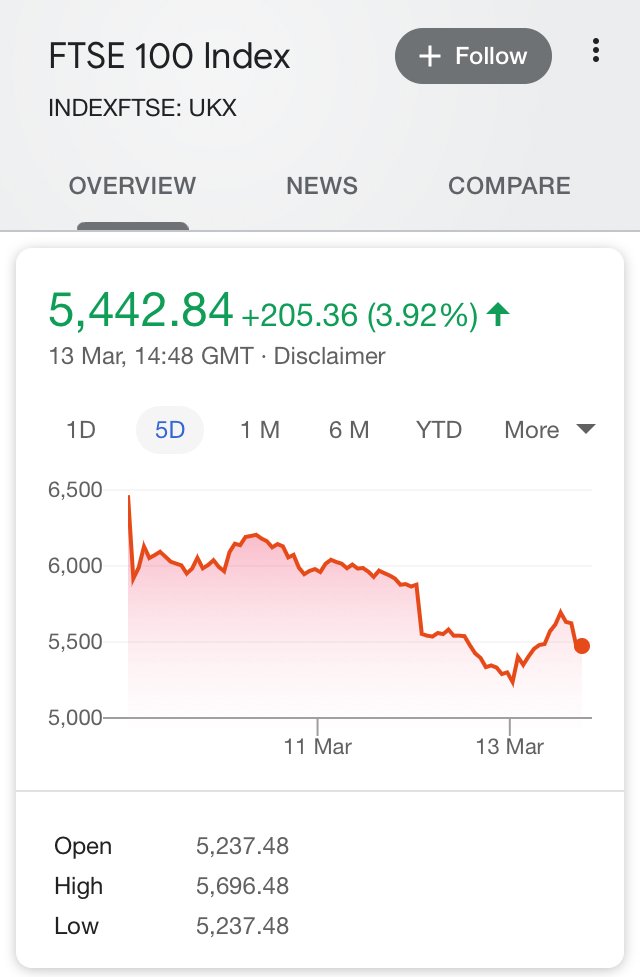 Is the bottom in, or is there more to go?