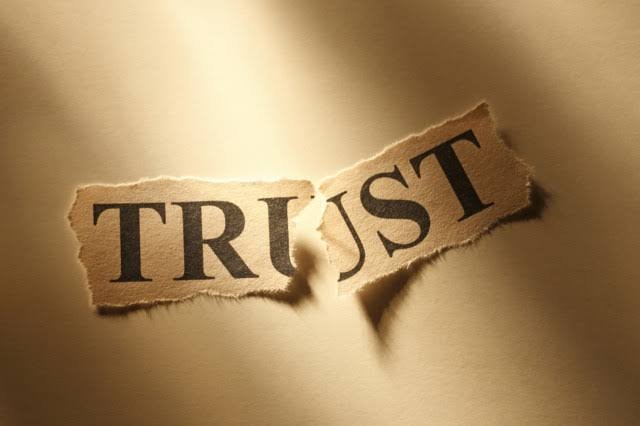 Source
Evelyn wept bitterly and each time she try to console herself but she couldn't. She felt broken and her heart was as sad as a black stone under the blue sea.
What she had done was cruel. No one deserved to be treated that way, most especially the love of her life.
Guilt and regrets filled her soul as she remember the look in his eyes when she finally told him the truth, the bitter truth.
She kept on saying I'm sorry repeated yet it was as if she was talking to herself. He must have been hit really bad by her confession, and to think he was going to propose to her that very night.
She remembered how he tossed the ring at her the moment she told him what she had done.
"I hung out with your friends yesternight and cheated on you. I'm sorry."
"Don't worry, I did something worse."
"What?!" she asked.
"I Stayed at home and trusted you."
Somewhere in the building, her neighbor's kids was watching the Passion of Christ with the television volume tuned to the highest. So when Peter denied Jesus for the third time and the cock crow, Evelyn heard it too and that moment, she felt like Peter, for even she had betrayed someone.
She wept.