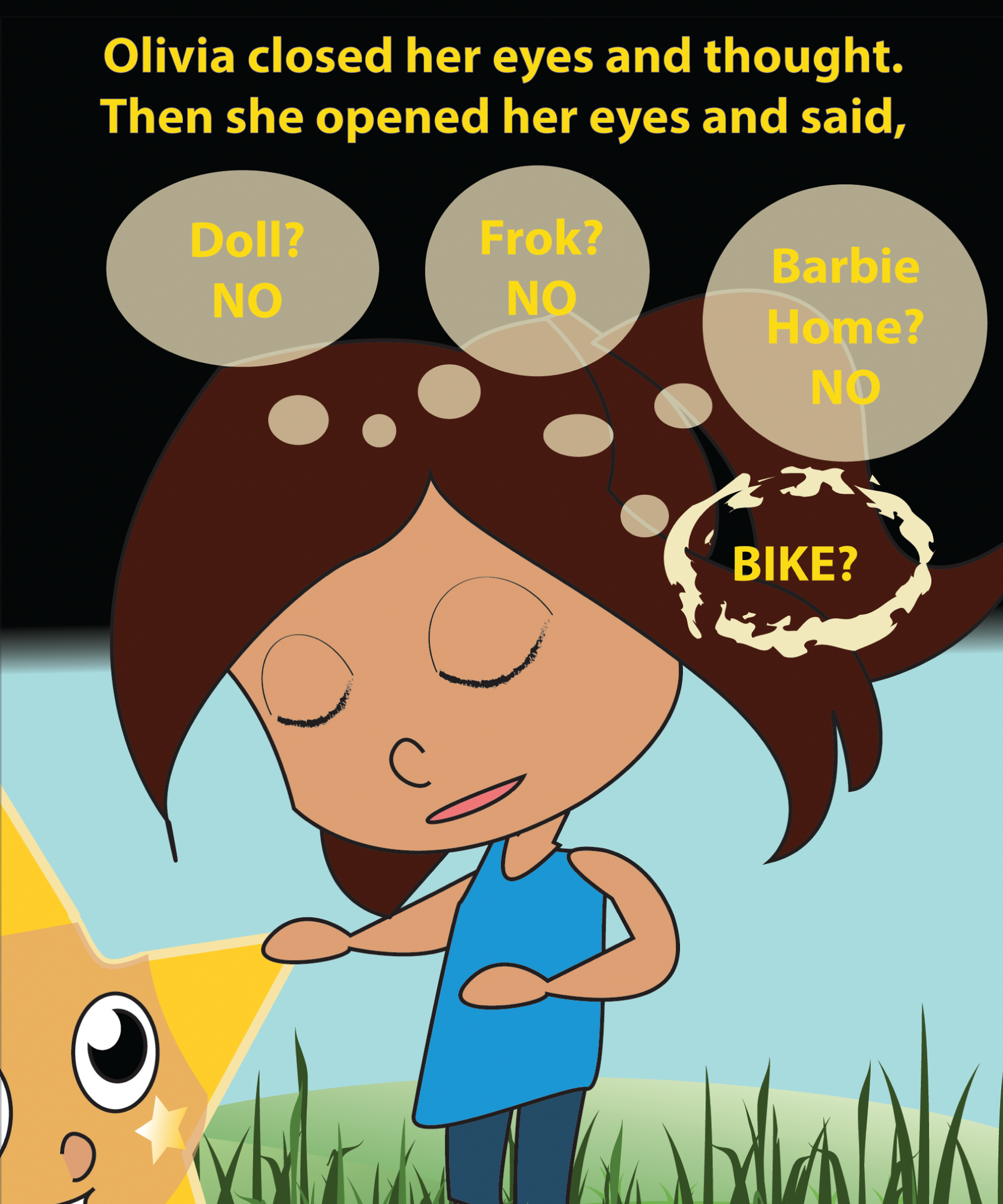 Ask...and you shall receive!
Olivia felt like her dream had just come true. She was very excited to realize that the star could actually talk. Can you imagine having a talking star as a friend? And how about a talking star which can grant your wishes? How would you feel? What would you ask for? This is exactly how Olivia felt!
The Superstar's words kept spinning inside her head. It sounded too good to be true. She could possibly ask for anything she ever wanted. The feeling of excitement was extremely overwhelming to the point that she could barely control her thoughts. But she had to find out. She had to ask.
She closed her eyes and started to struggle with her desires. She was confused and just couldn't decide. Suddenly she felt like time stopped for a moment. And that was it! Everything was pretty clear in her head. She had always wanted to explore the world. So she opened her eyes and said: "I want a bike!"
End of Page 6