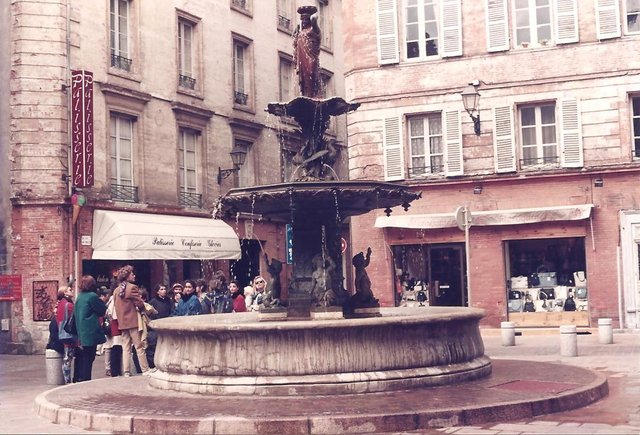 Read "Haveyoubeenhere 2019 Steemitworldmap travel contest – My favorite trips in 2019 - Mis viajes favoritos en 2019" on TravelFeed.io for the best experience
---
| English | Español |
| --- | --- |
| In 2019 I presented some trips made on steemit. Publications were made in English although none of the cities or towns visited have English as their official language. However, my intention was to share with the wide audience of English-speaking steemit some places that I have visited, that have fascinated me and that I invite to know. | En el año 2019 presenté en steemit algunos viajes realizados. Las publicaciones fueron hechas en inglés aunque ninguna de las ciudades o pueblos visitados tienen el inglés como lengua oficial. No obstante, mi intención era compartir con el extenso público de steemit de habla inglesa algunos lugares que he visitado, que me han fascinado y que invito a conocer. |
| This time I will present a bilingual publication so that the Spanish community can also enjoy these wonderful places, without much effort in reading. | En esta oportunidad voy a presentar una publicación bilingüe para que la comunidad en español también pueda disfrutar de estos maravillosos lugares, sin mayor esfuerzo en la lectura. |
| My favorite trips were: Toulouse (South of France), Pisa (Region of Tuscany - Italy), Araya (Sucre State - Venezuela) and Orinoco Delta (Center-East - Venezuela). | Mis viajes favoritos fueron: Toulouse (Sur de Francia), Pisa (Región de la Toscana – Italia), Araya (Estado Sucre – Venezuela) y Delta del Orinoco (Centro-Este – Venezuela). |
Toulouse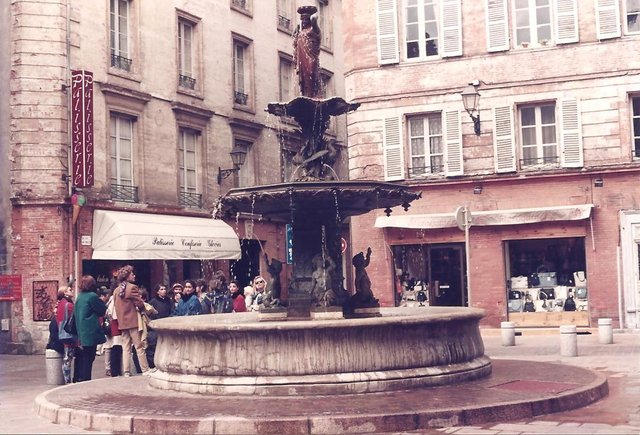 | English | Español |
| --- | --- |
| Toulouse is a beautiful and romantic city located in the South of France. I like to go there because it is a very dynamic place for university student life but at the same time it is a city with gentle people. They are accustomed to having tourists and always strive to give information when one requires it. | Toulouse es una hermosa y romántica ciudad ubicada en el Sur de la Francia. Me gusta ir allí porque es un lugar muy dinámico por la vida estudiantil universitaria pero al mismo tiempo es una ciudad con personas gentiles. Están acostumbrados a tener turistas y siempre se esfuerzan por dar información cuando uno lo requiere. |
| There are many museums to visit and they also have outdoor gardens. The center of Toulouse can be known on foot so there is no additional cost, in transportation, if you decide to visit the pink city (a way to name Toulouse for its old buildings built with caravista bricks). | Existen muchos museos para visitar y también tienen jardines al aire libre. El centro de Toulouse se puede conocer a pie por lo que no hay un gasto adicional, en transporte, si se decide visitar la ciudad rosa (una manera de nombrar a Toulouse por sus edificaciones antiguas construidas con ladrillos caravista). |
| I loved the walks on the New Bridge (on the Garonne River) and on the Strasbourg Boulevard. However, my preferred reference point is Salengro Square. | Me encantaron los paseos por el Puente Nuevo (sobre el Río Garona) y por el Boulevard de Strasbourg. No obstante, mi punto referencial preferido es la Plaza Salengro. |
| If you wish to review the original publication you can check Toulouse: a jewel in the south of France. | Si desean revisar la publicación original pueden chequear Toulouse: una joya en el sur de Francia. |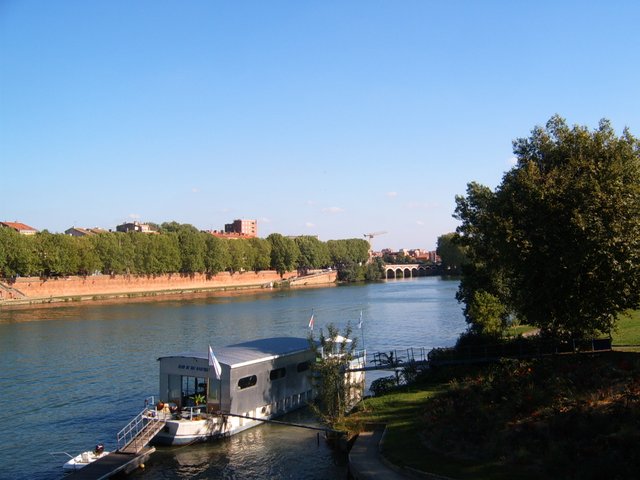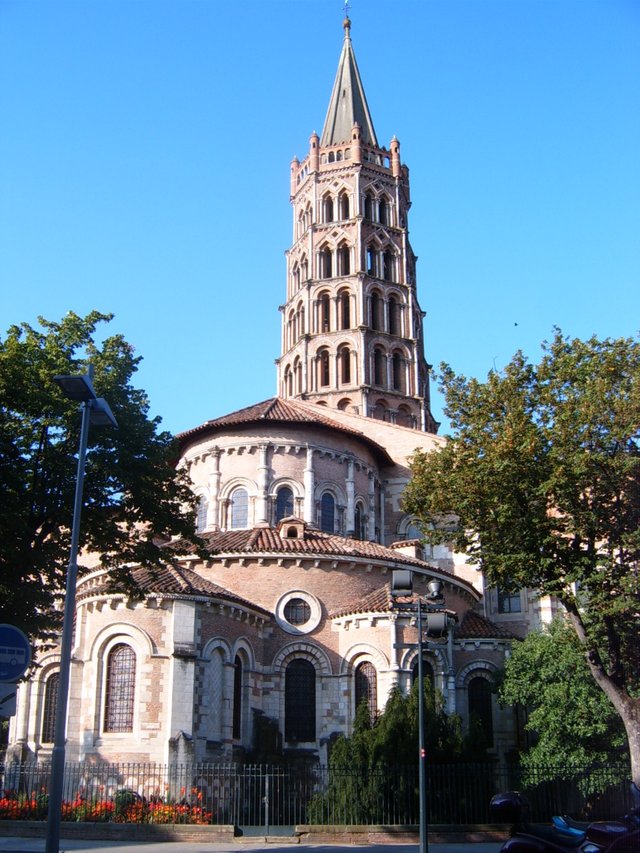 ---
Pisa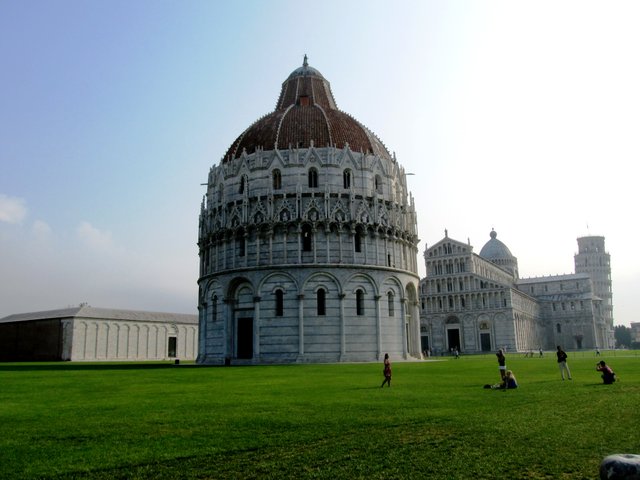 | English | Español |
| --- | --- |
| The trip to Pisa was very pleasant. I was accompanied by a group of Venezuelan university professors and we had a lot of fun. | El viaje para Pisa fue muy agradable. Estuve acompañada de un grupo de profesoras venezolanas universitarias y nos divertimos mucho. |
| Visiting the region of Tuscany in Italy is to reach a giant museum, both natural and heritage. People may think that visiting Pisa one day is enough but it is not. In the "Piazza dei Miracoli there are three buildings that are works of art of medieval architecture. | Visitar la región de la Toscana en Italia es llegar a un museo gigante, tanto natural como patrimonial. La gente puede pensar que visitar a Pisa un solo día es suficiente pero no lo es. En la "Piazza dei Miracoli están tres edificaciones que son unas obras de arte de arquitectura medieval. |
| Each building has a certain degree of inclination (situation that has caused curiosity for centuries) and they also have hundreds of works of art. | Cada edificación tiene un cierto grado de inclinación (situación que ha causado curiosidad durante siglos) y también tienen cientos de obras de artes. |
| The bus ride from Florence to Pisa was spectacular because of the landscape of green fields and others with grape plantings for wine. | El paseo en autobús desde Florencia hasta Pisa fue espectacular por el paisaje de campos verdes y otros con siembras de uvas para el vino. |
| My personal rating of this tour is 10/10 for the kindness of the people, the food, the tourist attention and the art. | Mi calificación personal es de este paseo es de 10/10 por la amabilidad de la gente, la comida, la atención turística y el arte. |
| If you wish to review the original publication you can check Tuscany region – Pisa. | Si desean revisar la publicación original pueden chequear Región de La Toscana – Pisa |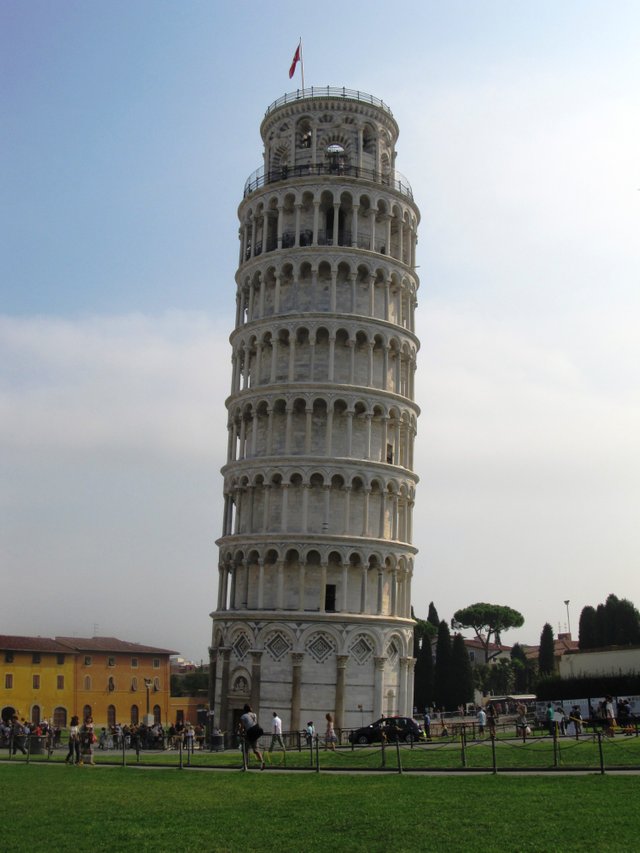 ---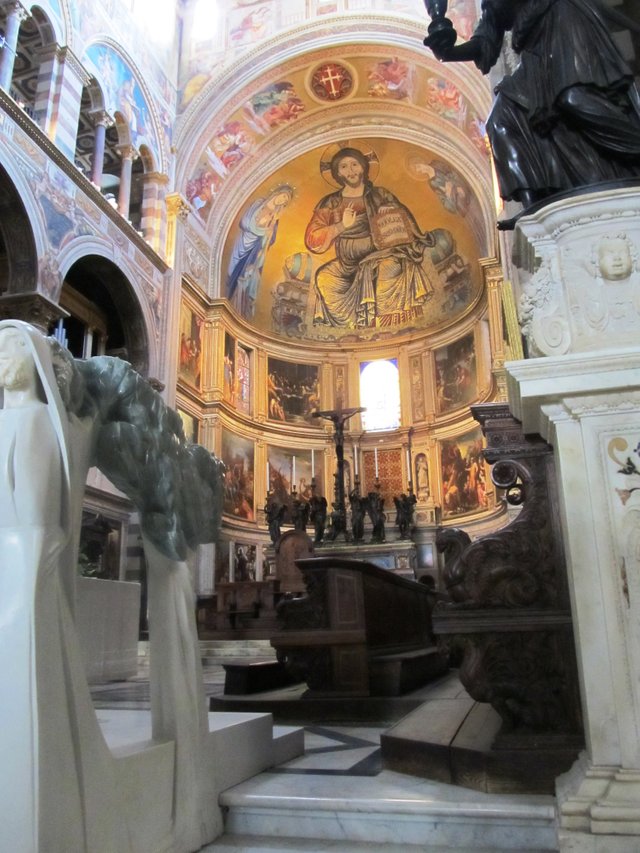 ---
Araya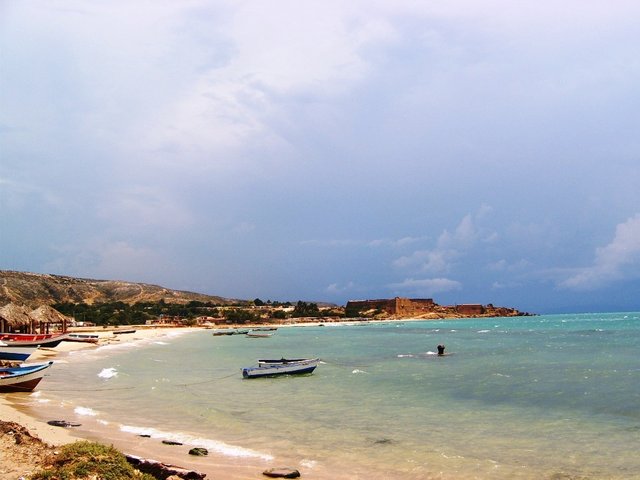 | English | Español |
| --- | --- |
| Now I will talk about a town in my country Venezuela; Araya is a place full of charm, beach and history. | Ahora hablaré de un poblado de mi país Venezuela; se trata de Araya un lugar lleno de encanto, playa e historia. |
| It is a short walk that can be done during a weekend. To get there, they can do it from the city of Cumana, either by land or by sea. I recommend going by sea as you can enjoy the sea breeze and sometimes, during the crossing, you can see dolphins. | Es un paseo corto que puede realizarse durante un fin de semana. Para llegar allí pueden hacerlo desde la ciudad de Cumaná, bien por vía terrestre o por vía marítima. Yo recomiendo ir por mar ya que se puede disfrutar de la brisa marina y en ocasiones, durante la travesía, se pueden ver delfines. |
| The lodging is economical although it is necessary to take into account that one must have cash since the transactions or electronic payment operations are very limited in this town. | El hospedaje es económico aunque hay que tomar en cuenta que se debe tener dinero en efectivo ya que las transacciones u operaciones electrónicas de pagos son muy limitadas en este poblado. |
| Among the most striking is the Natural Heritage the Laguna Madre (producer of Salt) and the ruins of the castle Santiago de Arroyo de Araya. | Dentro de lo más llamativo se encuentra el Patrimonio natural la Laguna Madre (productora de Sal) y las ruinas del Castillo Santiago de Arroyo de Araya. |
| The history of the Castle is very peculiar and important to understand the colonial and current history of Araya. Its construction dates from 1962 and was carried out by the Italian engineers Bautista Antonelli, Juan Bautista Antonelli and Cristóbal Roda. | La historia del Castillo es muy peculiar e importante para comprender la historia colonial y actual de Araya. Su construcción data desde 1962 y fue realizada por los ingenieros italianos Bautista Antonelli, Juan Bautista Antonelli y Cristóbal Roda. |
| This building had the function of protecting the Araya salt flats from the constant incursions of Dutch, French and English pirates. It was sent to explode in the year 1762 by order of the Kings of Spain. It was declared a National Historic Monument on 31 October 1960. | Esta edificación tuvo como función proteger a las salinas de Araya de las constantes incursiones de los piratas holandeses, franceses e ingleses. Fue mandada a explotar en el año 1762 por orden de los Reyes de España. Fue declarada Monumento Histórico Nacional el 31 de octubre del año 1960. |
| Obviously, going to Araya means visiting its beautiful beaches, including: El Boulevard beach, El Castillo beach and the spectacular Los Muertos beach. I also suggest trying local cuisine: fish "empanadas", fried fish, arepas and "tajadas" (fried plantain). | Obviamente, ir a Araya significa visitar sus bellas playas, entre ellas: La playa El Boulevard, la playa El Castillo y la espectacular Playa Los Muertos. También sugiero probar la gastronomía local: empanadas de pescado, pescado frito, arepas y tajadas (plátano frito). |
| If you wish to review the original publication you can check Araya: beach tourism and salt history. | Si desean revisar la publicación original pueden chequear Araya: turismo de playa e historia de la Sal. |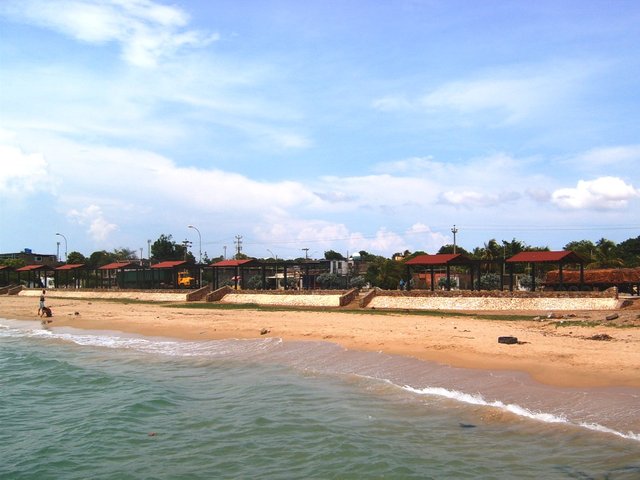 ---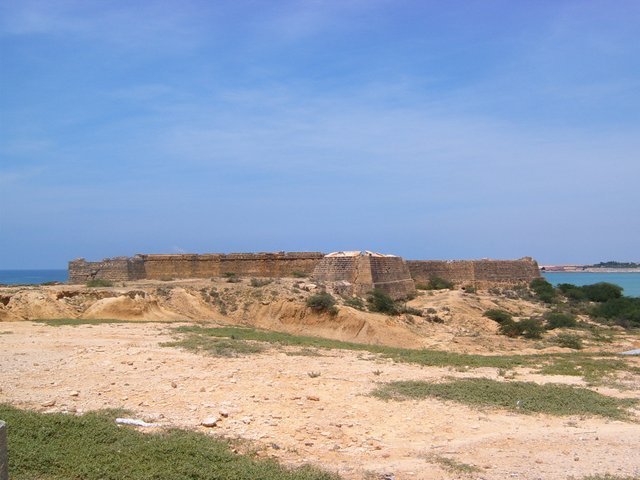 ---
Delta del Orinoco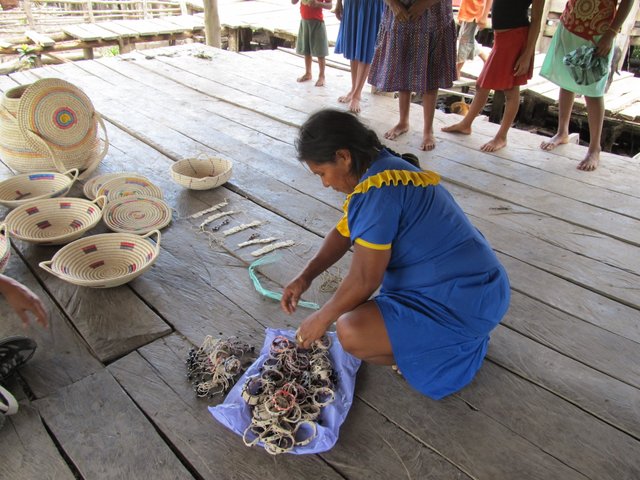 | English | Español |
| --- | --- |
| This was a touristic-ecological tour. Although it was an unprepared trip I enjoyed it very much. In the publication I made for steemit I advised that it was better to go more prepared when it came to drinking water, repellent, comfortable clothes and shoes for the occasion. It is about being in direct contact with an exuberant nature and forgetting about technology because there is no good telephone or internet connection. | Este fue un paseo de turístico-ecológico. Aunque fue un viaje no preparado lo disfruté muchísimo. En la publicación que hice para steemit aconsejé que era mejor ir más preparados en cuando a agua potable, repelente, ropa y zapatos confortables para la ocasión. Se trata de estar en contacto directo con una naturaleza exuberante y olvidarse de la tecnología porque no existe buena conexión ni telefónica ni de internet. |
| The local population in the Orinoco Delta is mainly indigenous to the Warao ethnic group. | La población local en el Delta del Orinoco es principalmente indígenas de la etnia Warao. |
| The departure for this weekend ride is usually done from Tucupita in typical river boats. The boatmen are experts in the navigation of the pipes but for the most daring there is also the possibility of using kayak to discover new places. | La salida para este paseo de fin de semana se hace normalmente desde Tucupita en embarcaciones típicas de río. Los lancheros son expertos en la navegación de los caños pero para los más osados también existe la posibilidad de utilizar kayak para descubrir nuevos lugares. |
| It is important to have a tour guide especially when visiting indigenous villages. | Es importante tener un guía turístico sobre todo cuando se visitan las aldeas indígenas. |
| It is a place for rest, reflection, adventure and feel that we are on a wonderful planet. | Es un lugar para el descanso, la reflexión, la aventura y sentir que estamos en un planeta maravilloso. |
| If you wish to review the original publication you can check Orinoco Delta - Venezuela. | Si desean revisar la publicación original pueden chequear Delta del Orinoco - Venezuela. |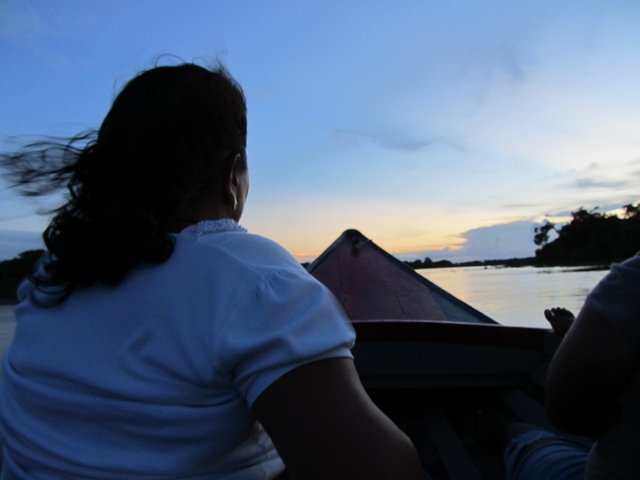 ---
---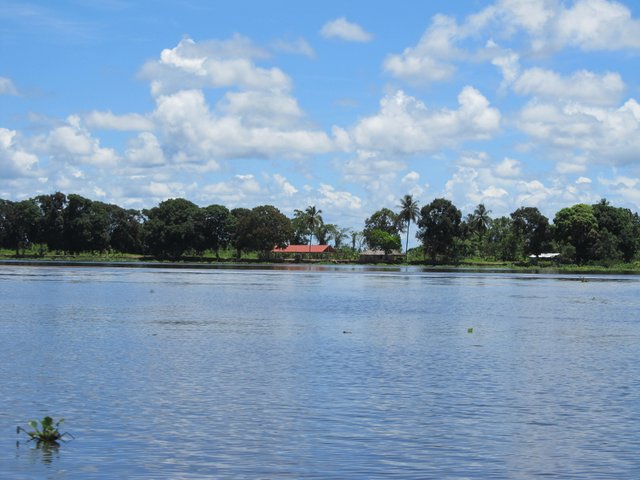 ---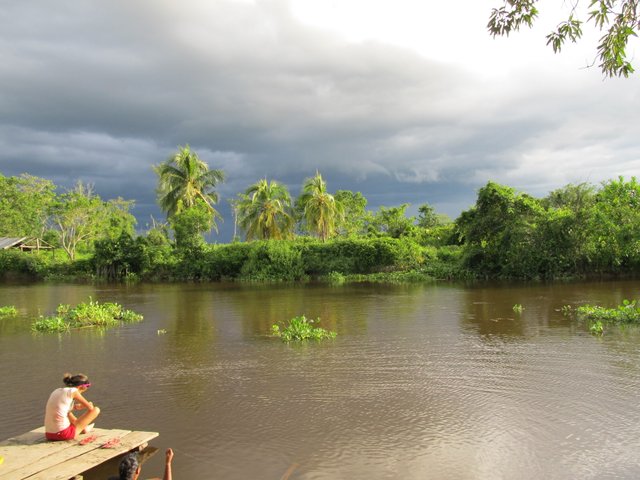 I hope you enjoyed these 4 walks and that you can visit these cities or towns at some time.
Espero que hayan disfrutado de estos 4 paseos y que puedan visitar estas ciudades o poblados en algún momento.

All photographs are my own / Todas las fotografías son de mi propiedad

Thank you for reading. Welcome, your comments / Gracias por leer. Bienvenidos sean sus comentarios.
Infinite greetings and until a next post / Saludos infinitos y hasta una próxima publicación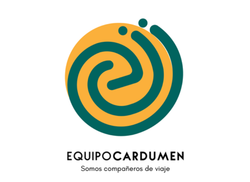 EquipoCardumen. Somos compañeros de viaje

The summary of these four trips I do to remember these beautiful places, then converted into publications, and now on my favorite trips in 2019. Also with this publication I want to participate in the
@steemitworldmap
Contest
.
---
El resumen de estos cuatro viajes lo hago para recordar estos bellos lugares, convertidos luego en publicaciones, y ahora en mis viajes favoritos en el 2019. También con esta publicación deseo participar en el concurso de
@steemitworldmap
, pueden chequear
Aquí
.
---
View this post on TravelFeed for the best experience.