Hi Guys!
Have you been using SteemitWorldMap throughout 2019? Yes? Cool. Now, have you heard there is a travel contest hosted by SteemitWorldMap of HaveYouBeenHere 2019? No? Well, click the link below (it will take you to the initial post of the contest) so you can check it out and participate! They have awesome prizes 😉
https://steemit.com/steemitworldmap2019travel/@steemitworldmap/haveyoubeenhere-2019-steemitworldmap-travel-contest-with-150-steem-prize-pool
Now, since I have to choose only 4 of my favorite travels in 2019, let's get to it then, shall we 😉
I traveled much in 2019 actually. There are tons of pictures and vids that I have yet shared here, but with two hands only, I can't seem to juggle life (offline and on) these days. Not to mention that I have been a fingerless for 3 weeks now, makes it harder to do chores and type as I keep wanting to use this one crucial finger (point finger) - but I cannot, well all of them are crucial, but did not cross my mind how very often I used and needed my point finger apparently 🤣
To be short and so not related. When I learned about this contest, I checked out most of what I had shared, only a few of them pinned to the map.
Whaaattt????!!!!
Are you crazy, woman???!!! 🤯🤯🤯🤯
In my defense. Dtube.
Not blaming Dtube. Just saying, what I had shared in 2019 were mostly videos of travels, so I did not pin them 🤣😅🤣😅
I remember reading on Discord, one of the curators of SWM was having a hard time to load travel vids. So yeah, in the end I never pinned those travel vids on SWM. Altho now for the sake of 70 steem, I'd say "DANG! If only" 🤣😅🤣😅
Anyways...my 4 favorites of 2019!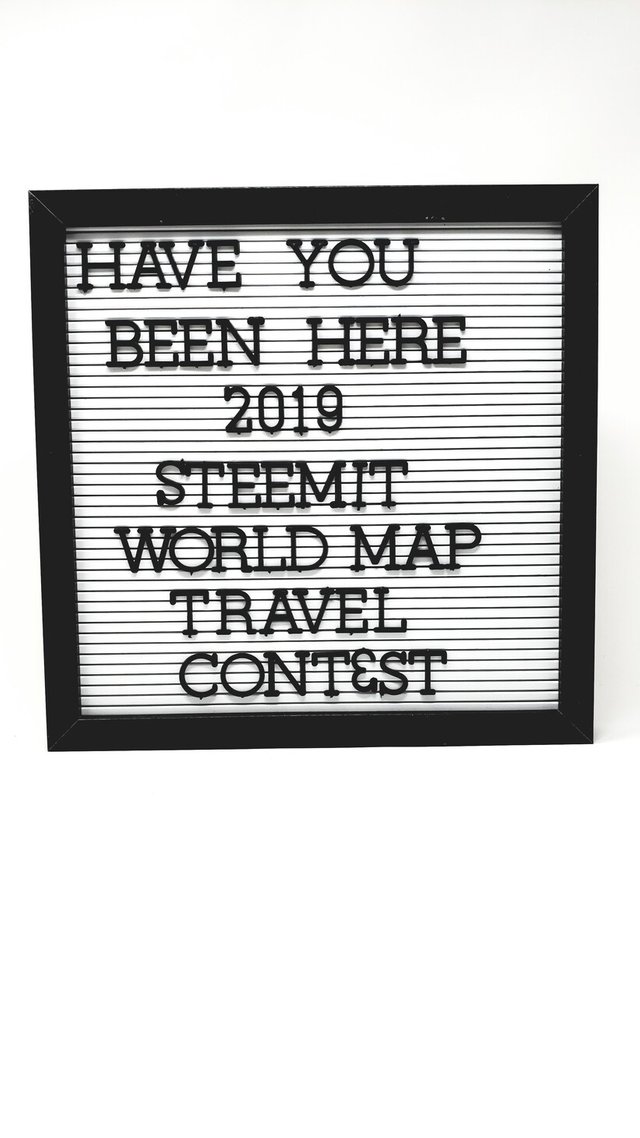 ---
Upside Down Museum
This kind of museum has been booming for the past 5 years, from Europe to North America, and to Asia, you can find them, altho not exactly the same settings, decorations and whatnor, but the idea is the same, which is upside down of your daily outlook of something - like a house and the interior designs, and who would not find it to be fun and interesting to check out, right? Great idea for business 😉
The one my family and I went to is located in Hollywood, California and the lines were crazy. So yeah, major attraction, great idea of a business, KA-CHING!
Kids and adults enjoy this upside down museum, so either you visit it by yourself (do not forget a tripod tho, selfie-stick won't cut it), friends, or with your family members, it is oh so fun once you turn your pictures upside down - then you would see the magic 😉
Entrance fee is a bit pricey $$$$ but it was so worth it. Makes a great memory, Instagra....meh scratch that, STEEMITWORLDMAP worthy, and awesome to share for Show and Tell Day at school 🤣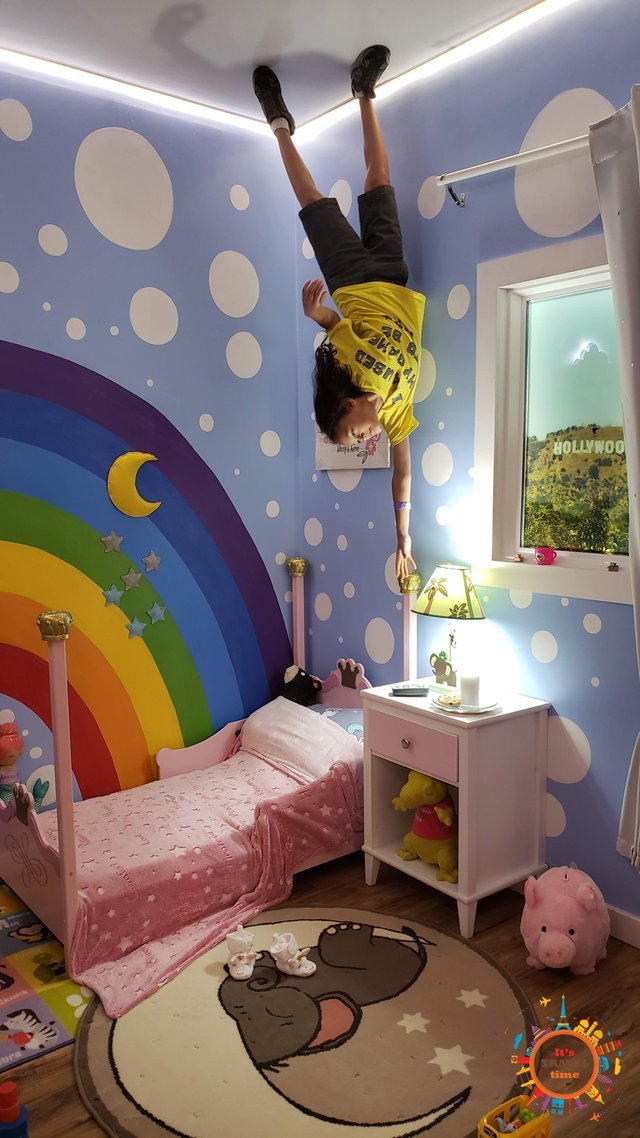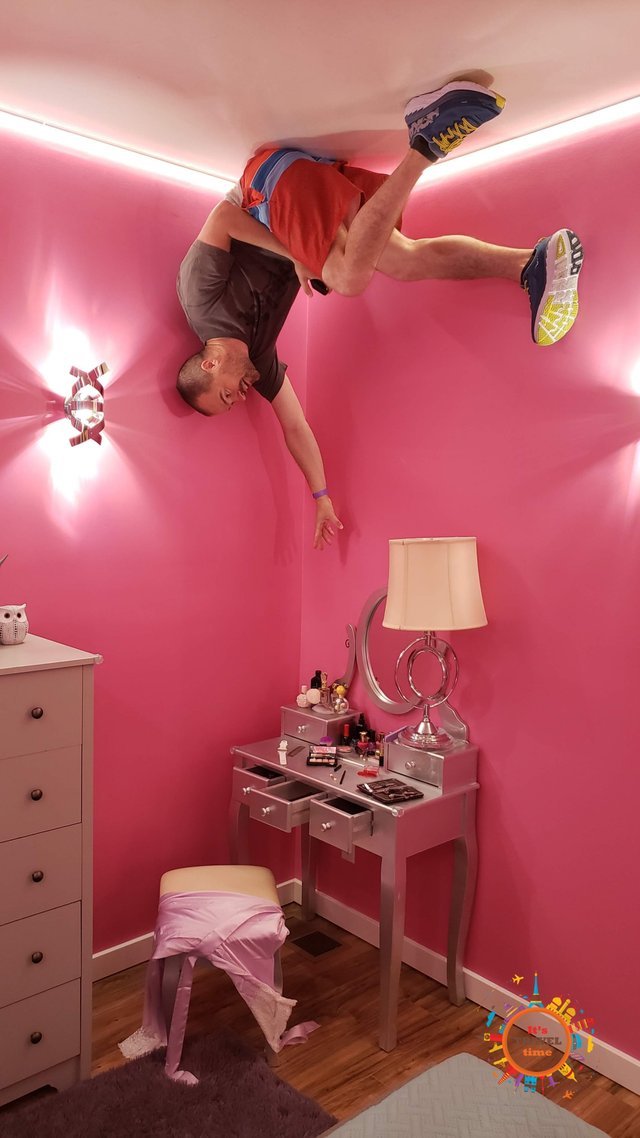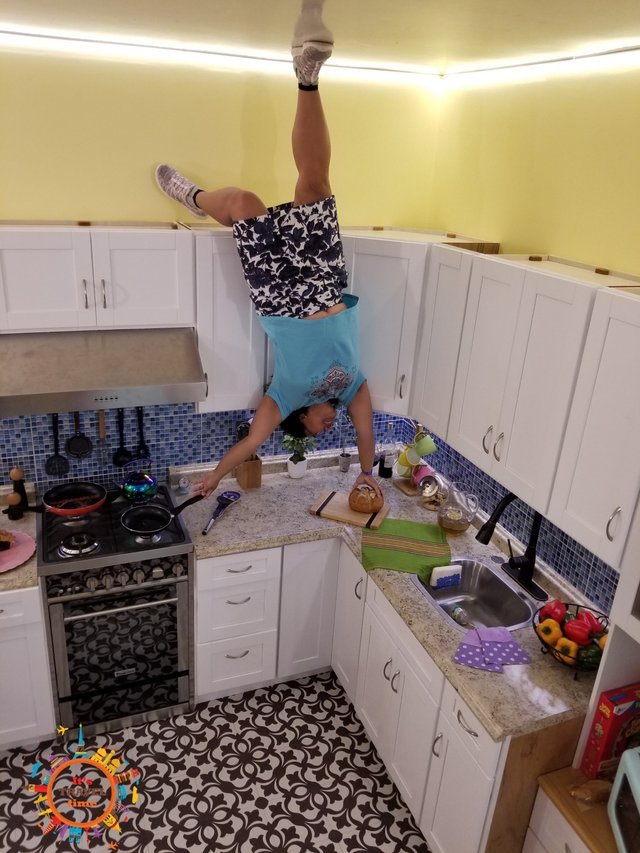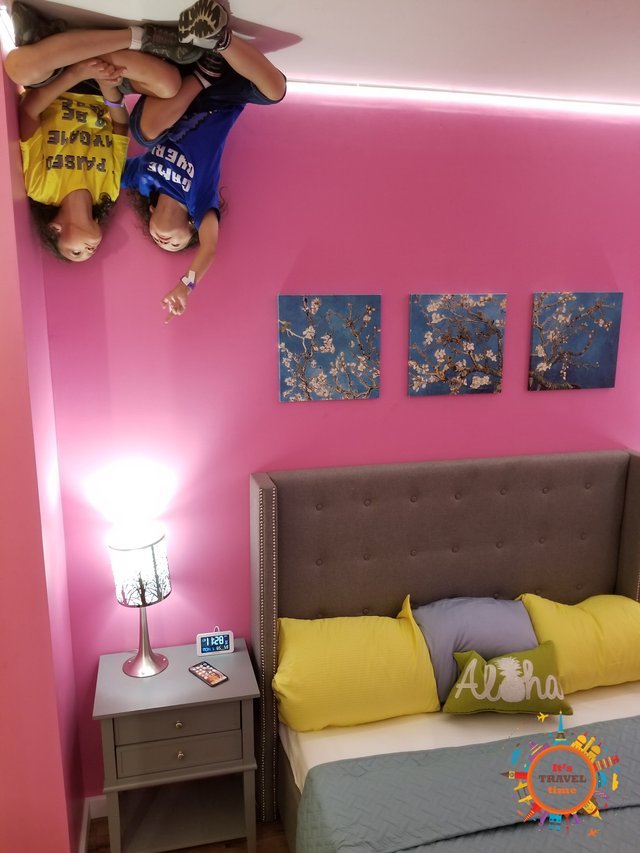 ---
The Foodie Space
Another SteemitWorldMap worthy attraction that I truly recommend you to go to should you have one nearby, if not, fly to Los Angeles 😁, is The Foodie Space!
Giant food displays followed with funny puns or quotes is what this place is all about.
You need to purchase your ticket online, which can be a hassle if you don't know about it, or that you are allergic to mobile phone so you cannot do anything because they only sells the tickets on their website, then yeah, you will have to return and get online first 🤣✌🤣✌
But I kid you not, grab a friend or two and have fun and go nuts with them giant foods, you won't regret it 😉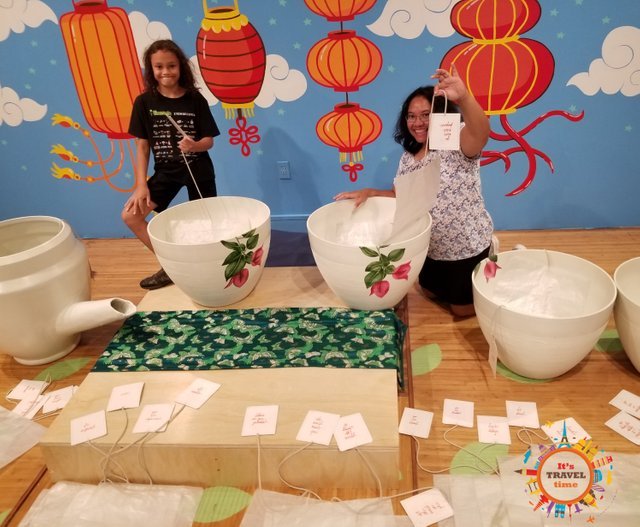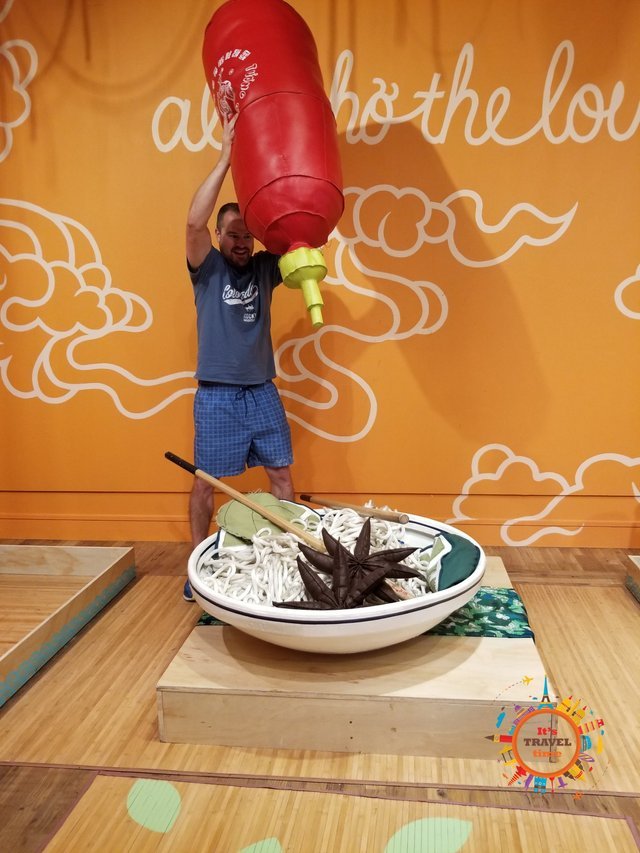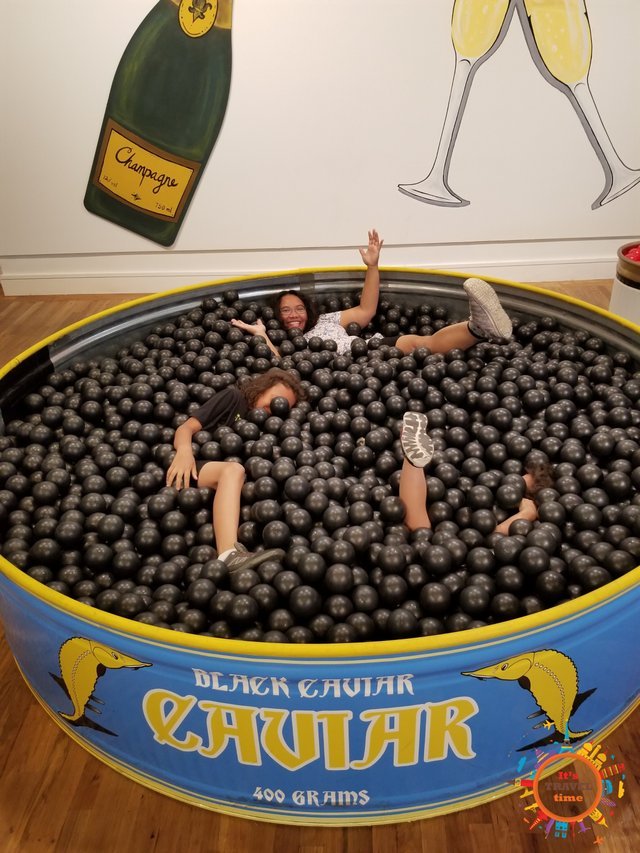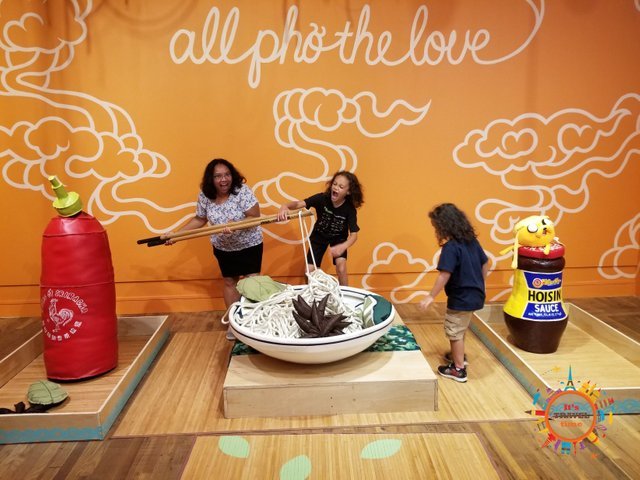 ---
Watermelon Festival
Food, fruits, and veggies festivals? Count me in! Always love them.
Throwing tomatoes at each other, stomping on grapes for that fresh juice (yum 😜), dressing up as fruits for a fair, garlic ice cream tasting, who would not want that, right???? 😛😎😛😎
In European countries, Asia, and USA, there are many of these kinds of festival, but I have not heard any in Canada. There are fruit picking yes, but for festivals, I have not been to any if there was one!
So when we heard there was going to be a watermelon EATING festival in Franklin, Tennessee, where we had work to attend to, for sure we put it down on our schedule book, "must go!" 😁
This is an annual festival and it is always held at the same place which is at Franklin's Farmer's Market, and according to info we gathered, you can always find stations for watermelon carvings, watermelon ice, watermelon eating contest, lines of food trucks, and tons of fresh produce at the market, plus live music.
This is a festival for everyone for sure. I love how the kids have activities to keep them busy and creative, the adults can shop, participate in contests and whatnot, or just relax, enjoying summer, live music, and cheers for the contestants. Heaps fun!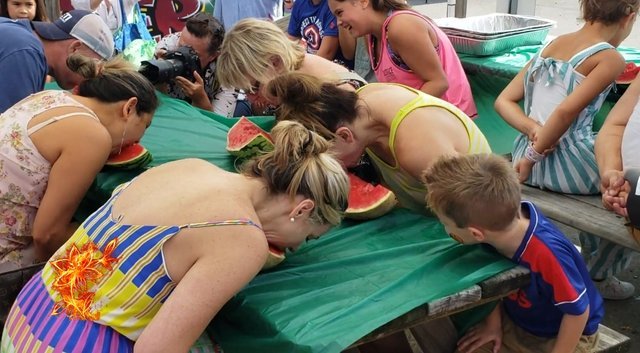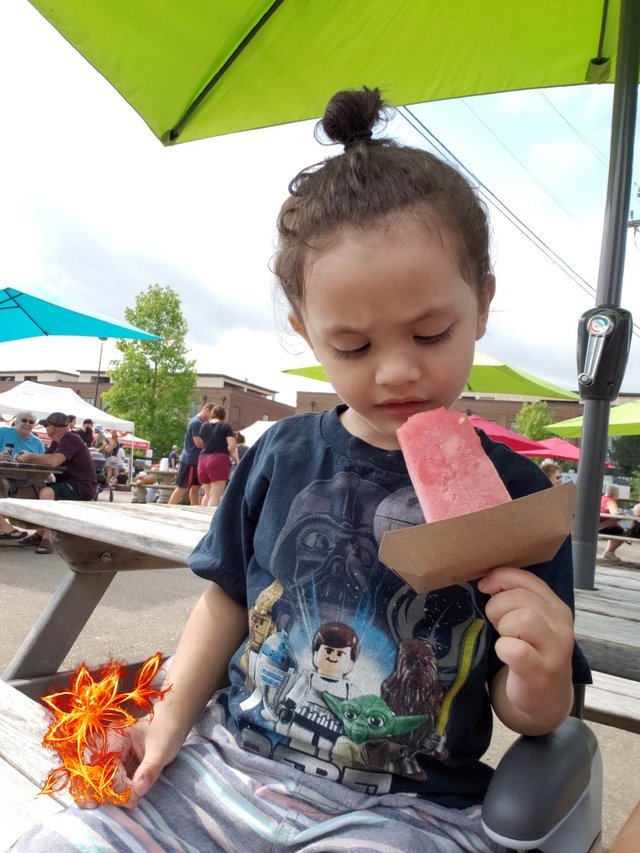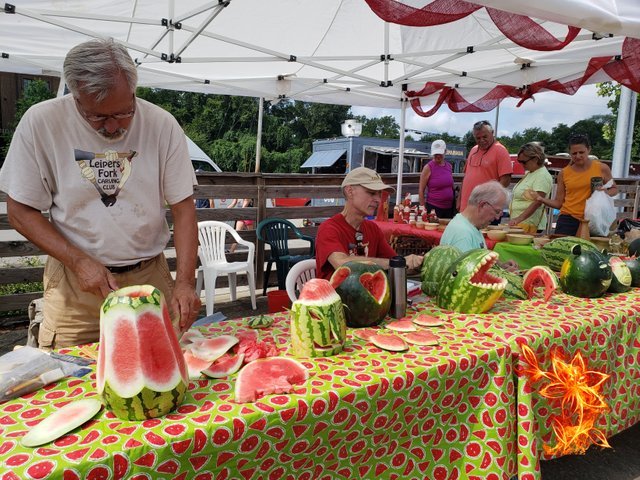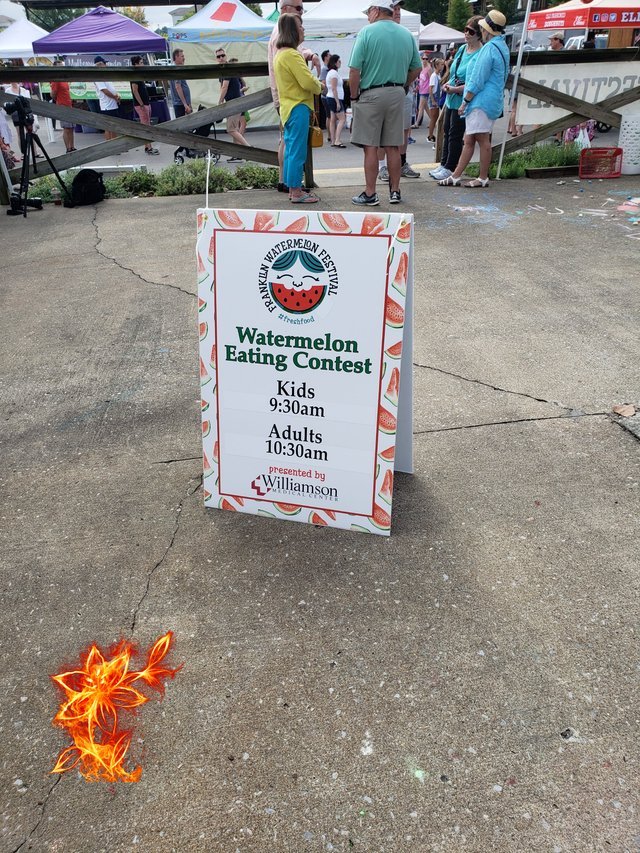 ---
Jasper's Sky Tram Ride
The Rockies are well known by local and international tourists. From USA to Canada, The Rockies are massive and magnificent. Whether you visit them in Spring, Summer, Fall, or Winter, there are just so many things to see. The wildlife, the waterfalls, the lakes, and of course the top of The Rockies. Just wonderful.
Two well known tourists areas for The Rockies, in Canada side, are Banff and Jasper.
While many would trek, hike, and climb, in Jasper there is an easy way to get to one of the peaks of The Rockies, which is with sky tram ride.
For a first timer, especially if you are not too fond of heights, yep, this will be a ride you won't forget. The surrounding view is breathtaking, and the ride to the top can be breath-stopping 😜🤣😜🤣
A ride one would not forget. Pricey, but a great experience for sure, and you get to reach the top of The Rockies 😉
Although we went out of the country much in 2019, this one takes the icing on the cake. Because even though we have been to Jasper before, this was our first sky tram ride for the whole fam. The boys were scared and amazed at the same time. I was mostly scared, needless to say. But of course that is not the only reason why this one is my most favorite. My husband of 15 years got down on one knee and proposed to me with a diamond ring on his hand 🤣 - He is so sweet but that was so silly 🤣 It was our wedding anniversary when we went up there, but to propose me again?? That was just funny although of course, he made me truly happy for doing so ❤
So yeah peeps....take notes. Propose to your only one up there, on The Rockies, take her on the magical sky tram first 😉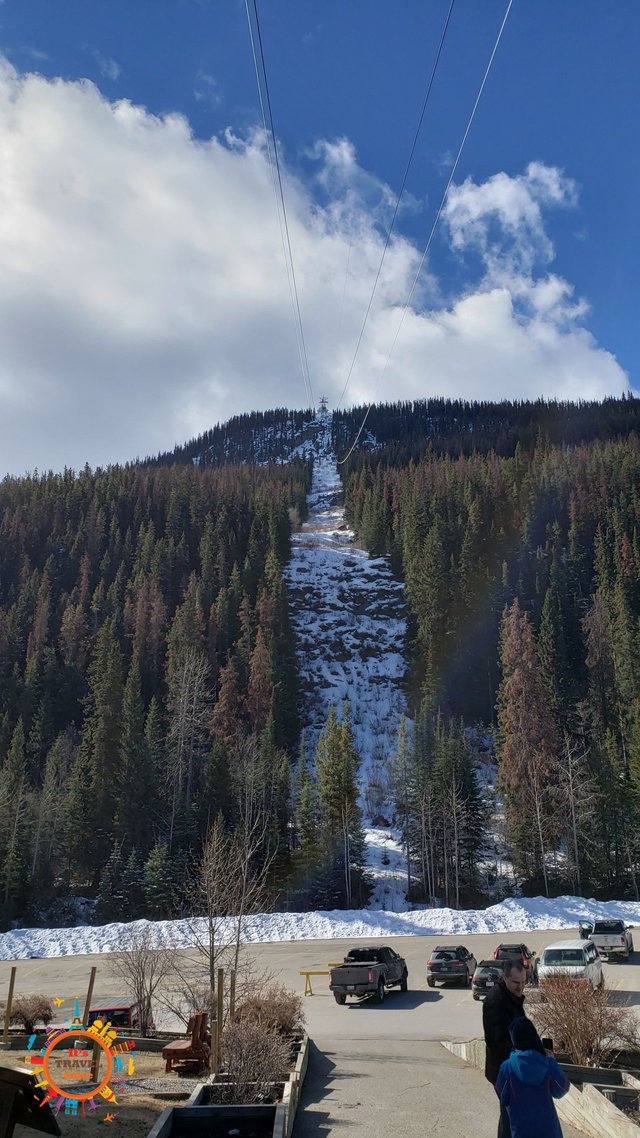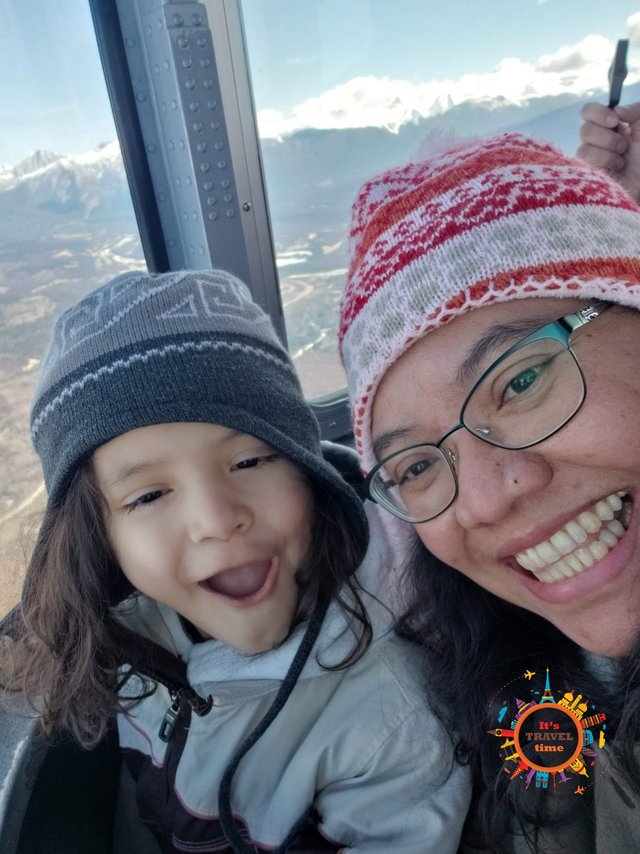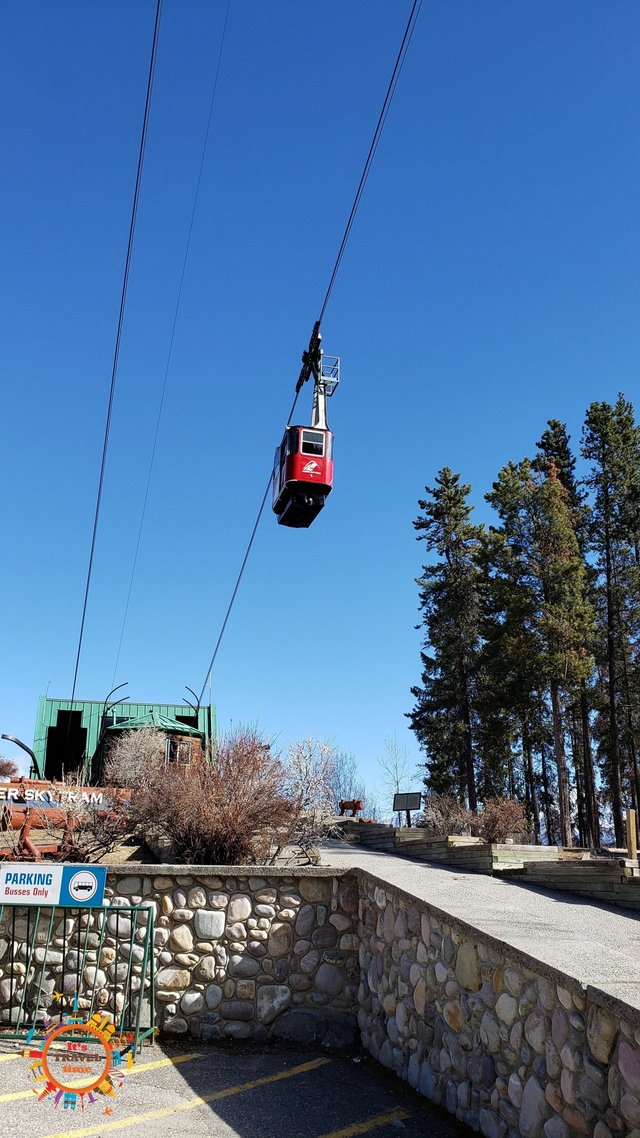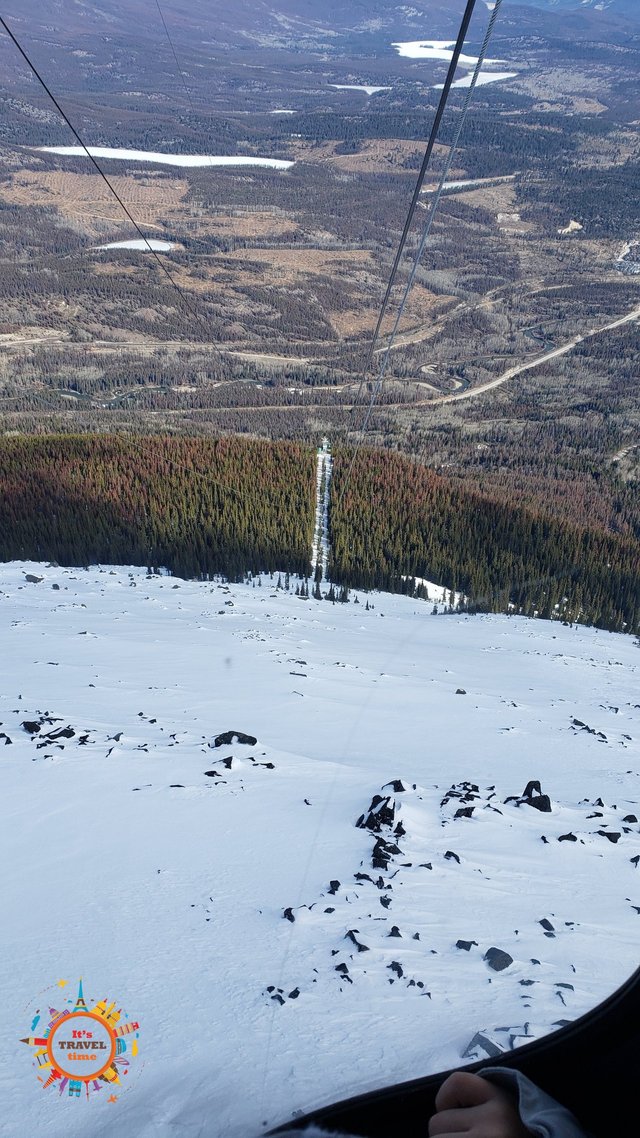 ---
So there you go, my top 4 😊 I wanted to include more of course, but beside the requirement is for 4, and my other pins are mostly museums 🤣 Fun and educative museums, but yeah, the top 4 are my very favorite 😍
Thanks for reading!
!steemitworldmap 52.8266658 lat -118.140977 long Sky Tram To Jasper Whistlers Peak d3scr
---
Vote Witnesses!
https://steemit.com/~witnesses
OR
https://v2.steemconnect.com/sign/account-witness-vote?witness=thekitchenfairy&approve=true
---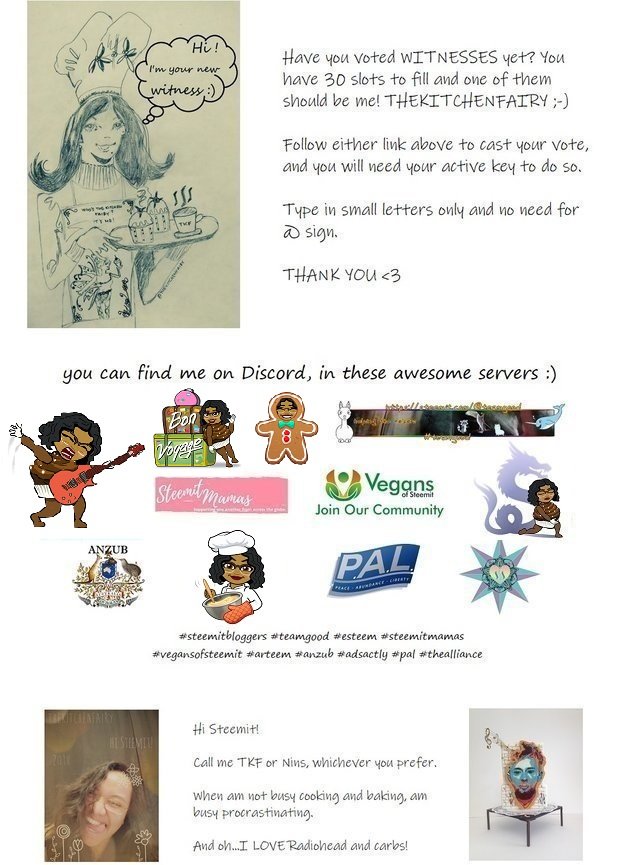 ---
If you leave ANY link on my blog, I WILL flag you down. This is to avoid phishing and shits
---