Hello friends how are you? I managed to arrive in time to participate this thematic number 57 I thought that I would not be able to arrive on time since I have several days sick I attack a virus where I would not leave or get out of bed
Today I was able to go to the doctor and see myself so I feel a little better at least I can get out of bed, I tell you that in my country going to the doctor has become a luxury today when I get up to go to the doctor between and saw the price of STEEM and I was surprised has dropped a lot these days so what I have not given me to cover the costs a bit complicated everything
Still, I think I had the courage to prepare my sandwich, something crazy and messy, but that's Garfield a very crazy cat Haha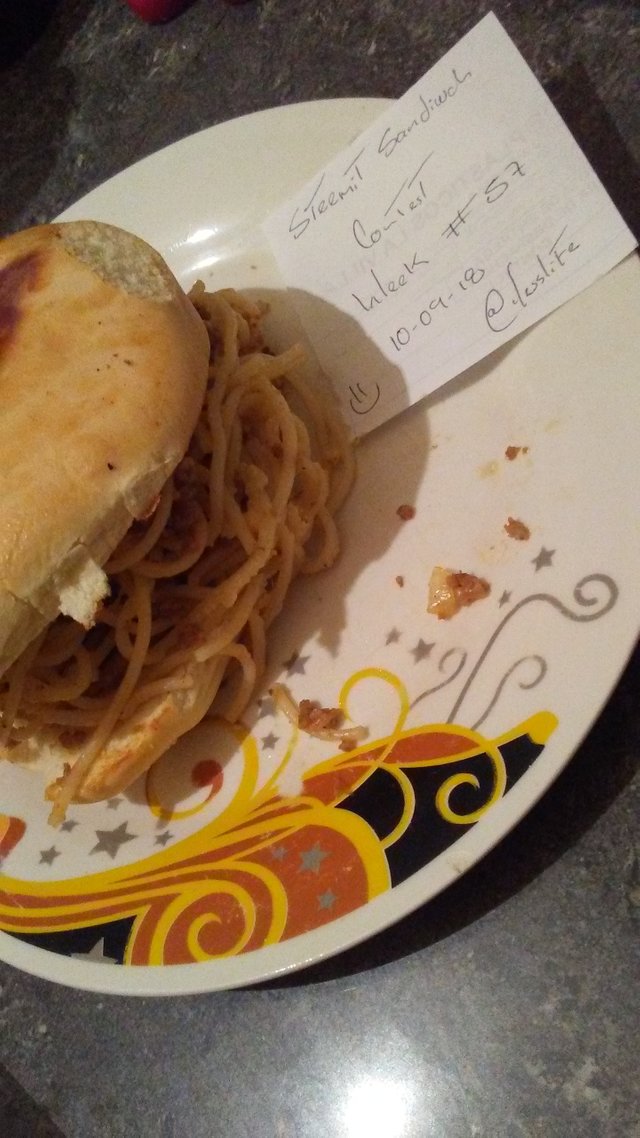 I quickly thought about the cat did not need many ingredients and had everything at home
I thought of combining hamburger with lasagna, loves lasagna, like hamburger
Prepare a Napolean or Neapolitan sauce a few days ago with pasta and Parmesan cheese. This is great for making a lasagna. Add a lot of cheese to Garfield, with extra cheese.
Garfield Sandwich
Ingredients:
Neapolitan sauce or Napoleon
. Pasta
Parmesan cheese au gratin
Breaded Chicken
Hamburger 'bread
As I told you, prepare a kind of lasagna with Napolean or Neapolitan sauce, I made it at home adding a little garlic and onion in brunoise with a little oil and I added it to sauté then add previously peeled and poached tomatoes to make the puree tomato by passing it through the blender to add the touch add some leaves of bay leaf, oregano, a branch of basil, pepper and salt boil for half an hour and ready
To this I add pasta with a lot of Parmesan cheese and I have my lasagna
In a pan place some breaded chicken to add a little more protein, Place the lasagna in a bain marie to brown the parmesan cheese, and toast the hamburger bun a bit.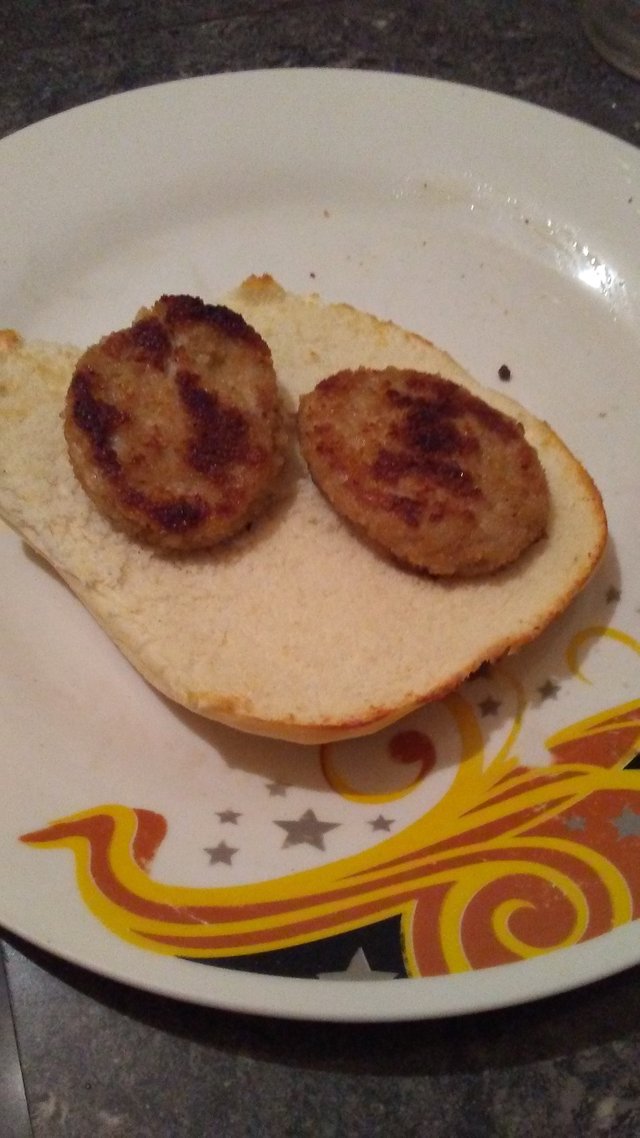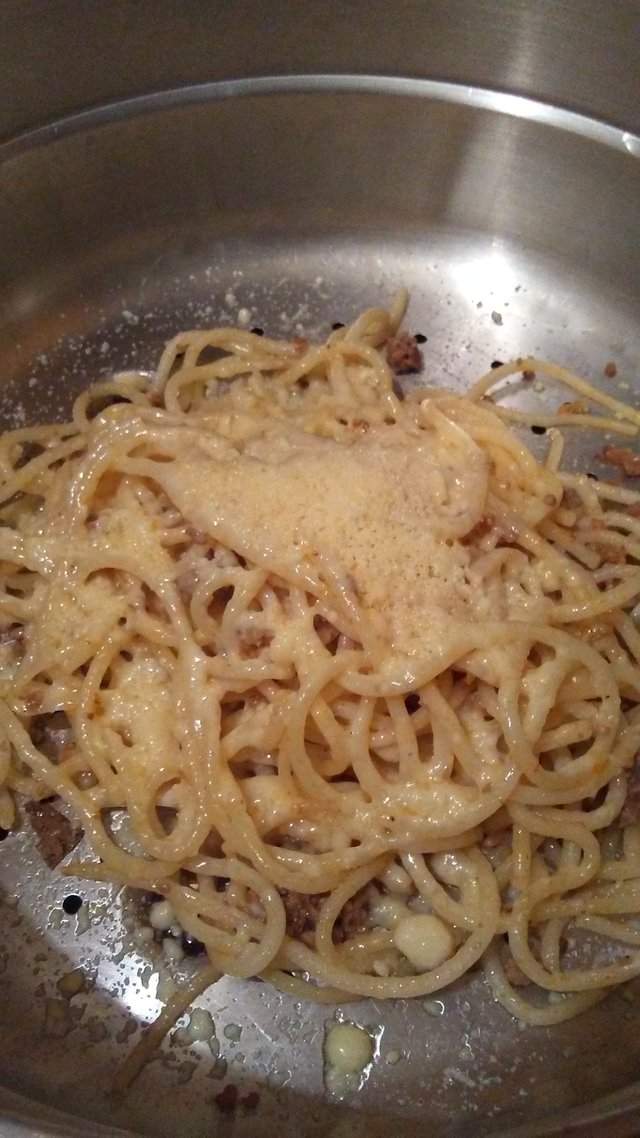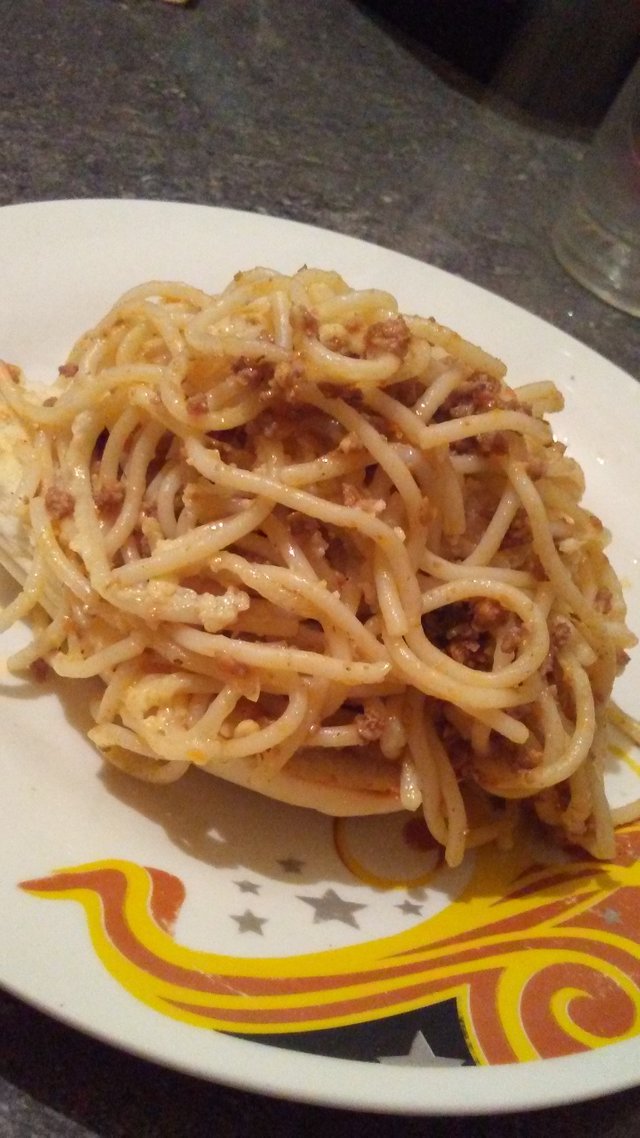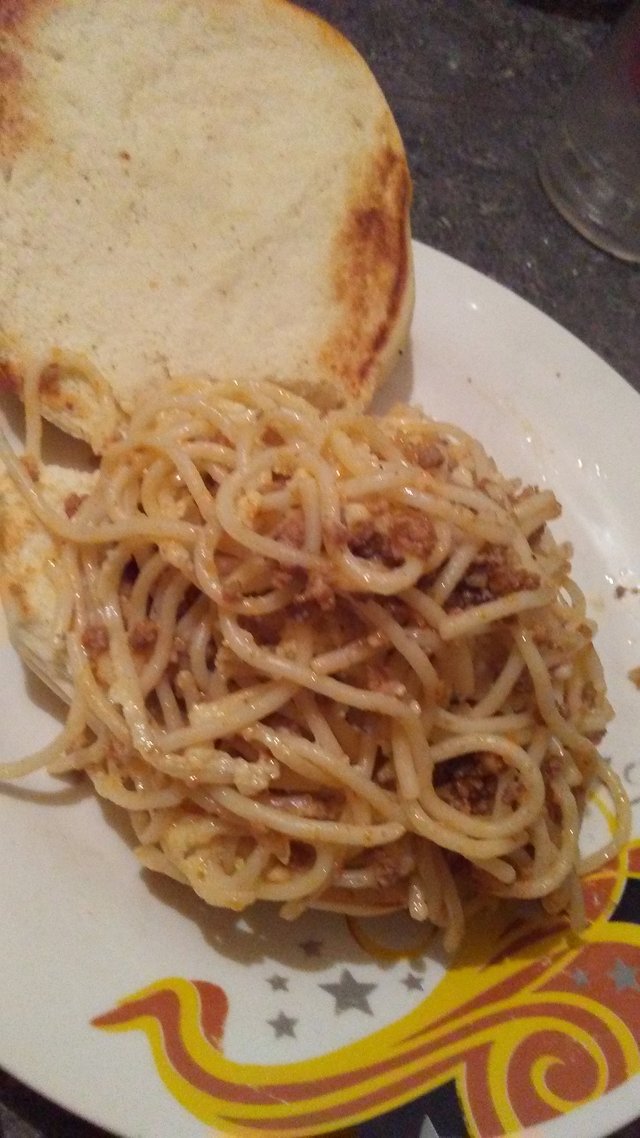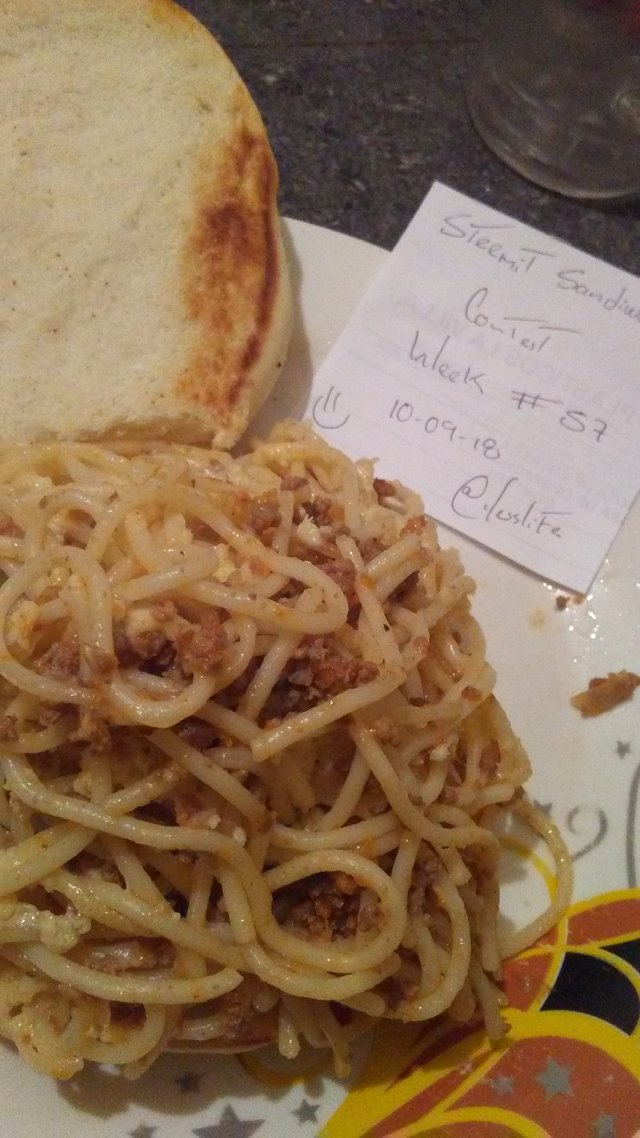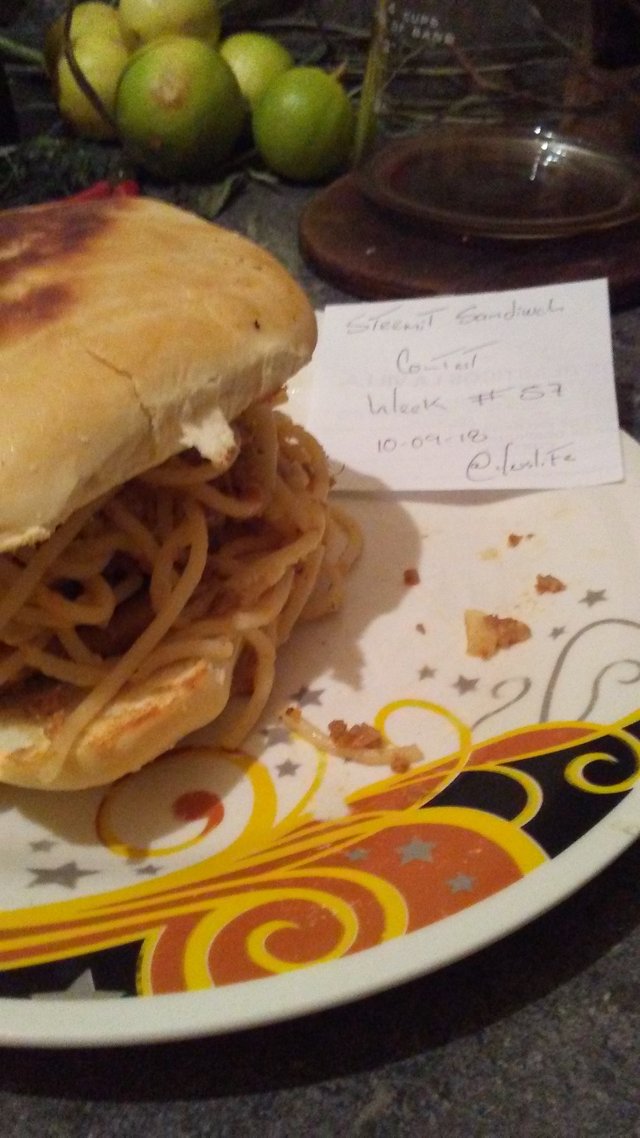 I wanted to open my mouth like Garfield does when it's time to eat hahaha