The "Rocket Pocket" -
Just realized that I'm not the only one having this idea in the pocket...
And when sandwiteers like @birdsinparadise show off their real special, there will be some pressure to the challenge. 😉
Anyway, here I go with my entry for Week Eighty Four. 😎 To join, go and check out the how to on @jaybird's entry...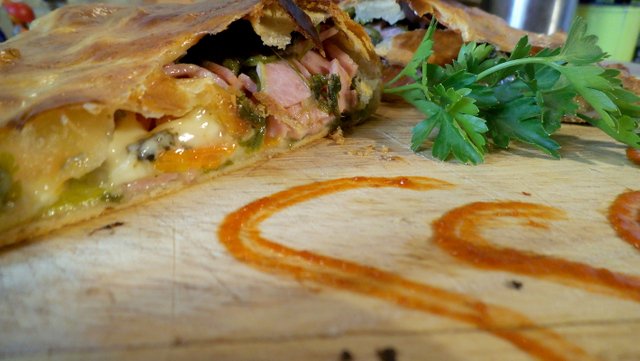 While "pocketing", I was listening to "Taming The Dragon"...
---
This Pocket Needs:
---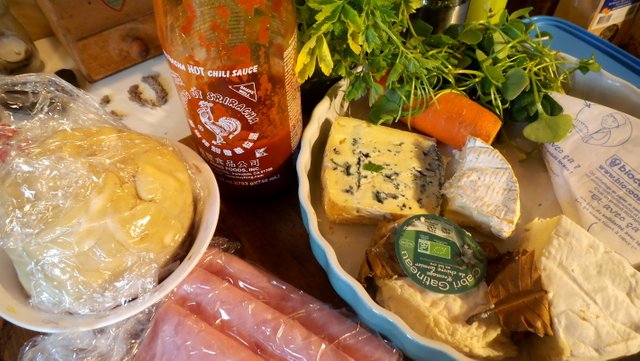 Again no bread, but some left over from an excellent pastry dough my lovely lady made yesterday...
Parsley & Carrot
Watercress & Nut Lettuce
Ham
Blue Cheese & Brie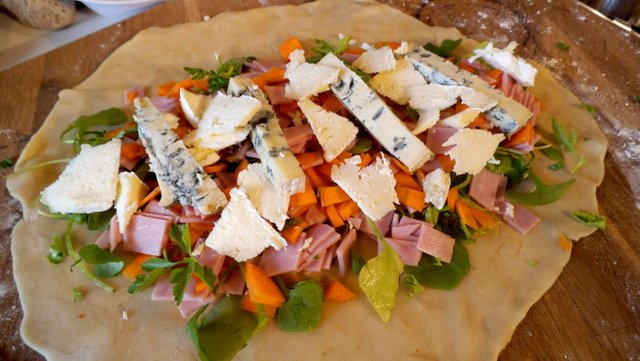 Prepare the dough and fill with all this fine food, fold over, close, brush with some egg, bake at 220C° for about 30 minutes. And don't forget the usual...
for some heat and my way to validate this entry...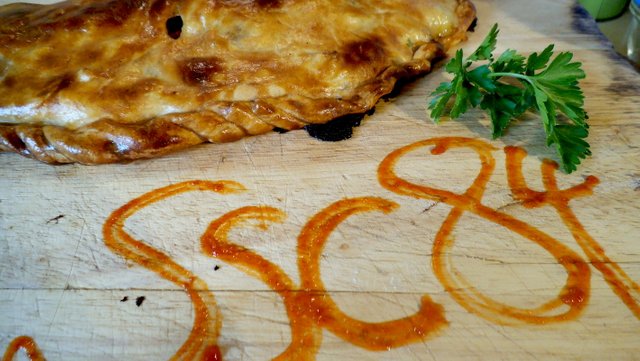 You may are interested in the "Making Of" on dtube or in case of the d.purge go to bitchute.
I use "only" organic grown ingredients, produced as local as possible.
---
peace love and pocketness
Dan MondoShawan
---
Be impeccable with your own word. Handle everything from a neutral point. Avoid assumptions by asking kindly. Always give your best to One And All. And Your Life will Improve In A Way You Can't Imagine Today.
---

---
All Steem will be Powered Up... All content is my own intellectual "property". All pictures/videos are taken with an old Fuji Camera and sometimes worked on Gimp 2 or MovieMaker. Otherwise you'll see a source indicated...
---
Hopefully you're gonna have some fun now, making your own sandwich for the worlds most important contest.


---