First entry into the Steemit Sandwich Contest!

Steemit Sandwich Contest Week 84 - CONTEST NOW OPEN! - [3 Prizes + Sponsor @llfarms]
I have been trying to be a vegetarian (technically lacto-ovo vegetarian) for a month just to try it out so, I have been making things that I usually don't make.
And that includes this sandwich here!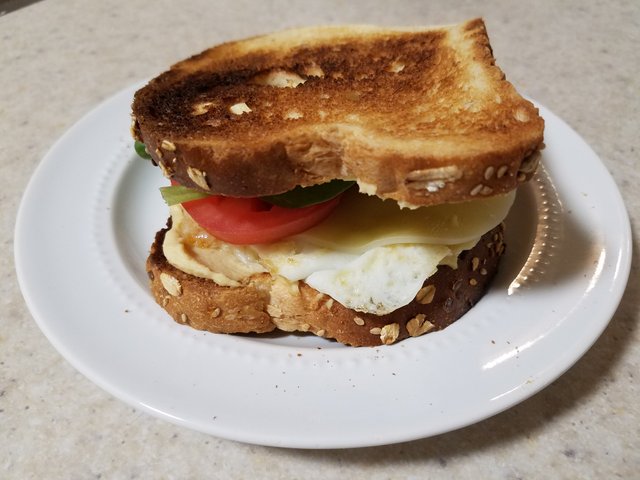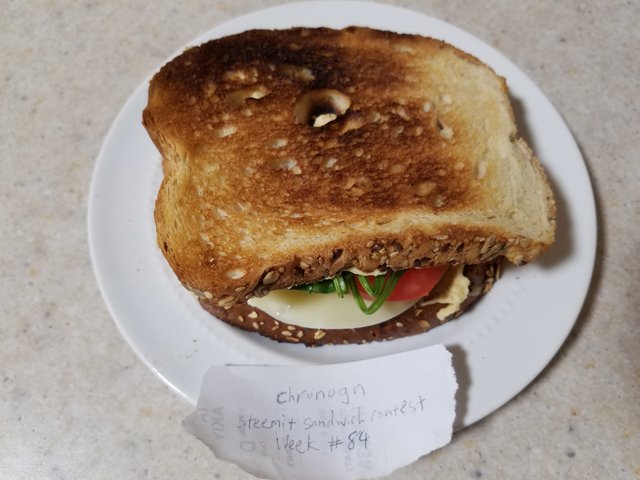 Ingredients:
Multigrain Bread
1 egg
2 slices of provolone
Hummus Tahini
Spinach
Tomato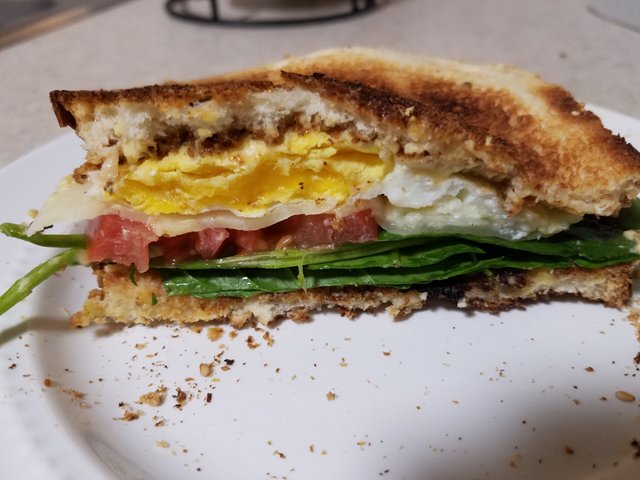 It was actually tastier than it looks! ;)