This is my entry for #steemitsandwichcontest by @jaybird.
I have to go to work this evening and it's been busy again but I will still need to eat before I go to feed others.
I have gone with an Italian theme since I found some of my favorite vegan sausages for not so healthy, but fun, eating.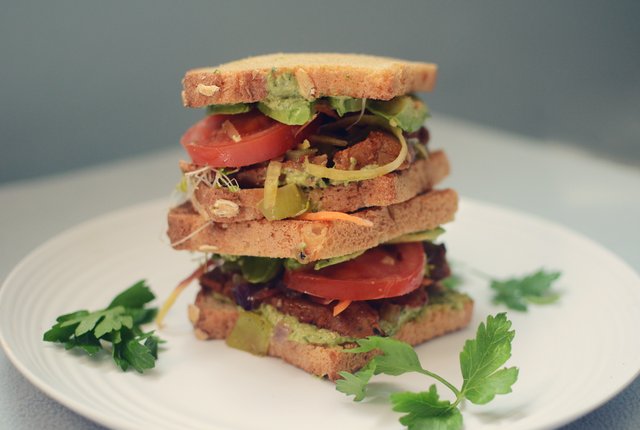 I had some things in my fridge and without a plan came up with some sandwich fillings that could support the Italian vegan sausage sandwich I was about to make.
What would I do with Portobello mushrooms, tomatoes, basil, banana peppers, red onion, garlic, avocado and different colored carrots?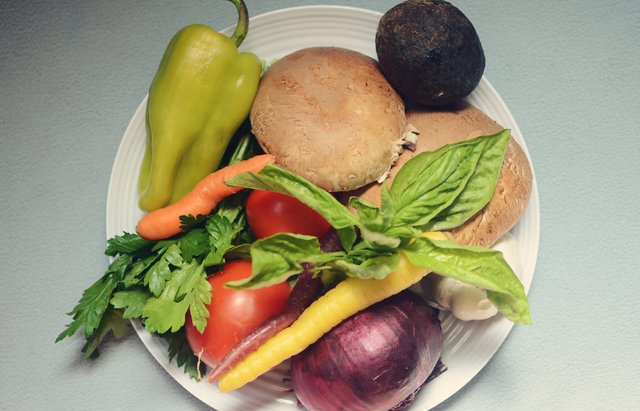 The Italian flavored vegan sausages, and some cashew butter?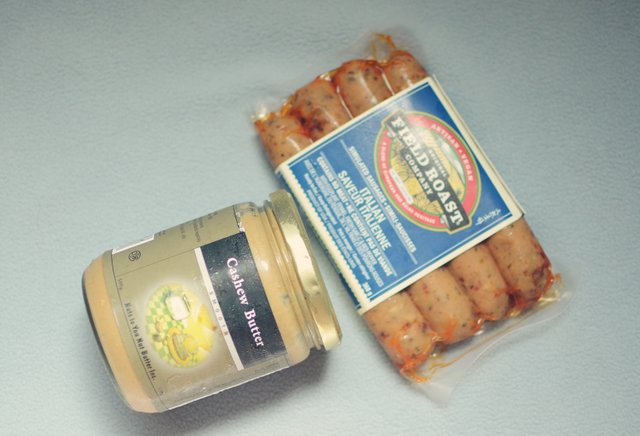 Basil pesto with the basil, garlic, and parsley, along with salt, lemon juice and olive oil.
Sauteed mushrooms with garlic, banana pepper, red onion, paprika, cayenne, and oregano.
Sliced up Italian sausages sauteed with tomato sauce.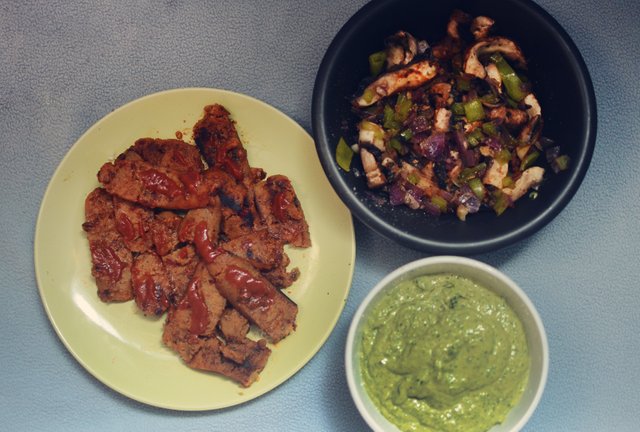 The carrots, avocado, and tomato would be the challenge to fit in.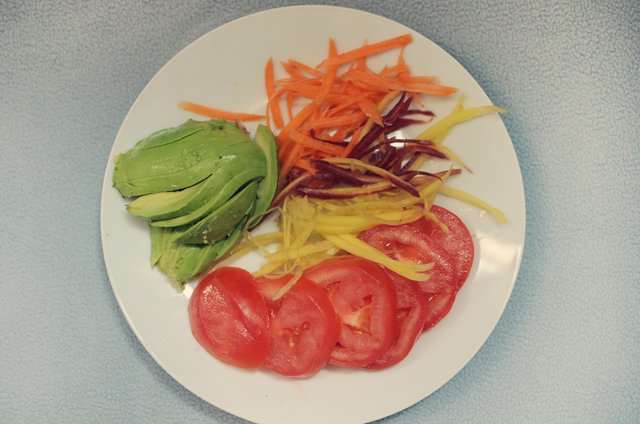 I used some sliced bread that I bought. It is made from kamut flour and sourdough levened.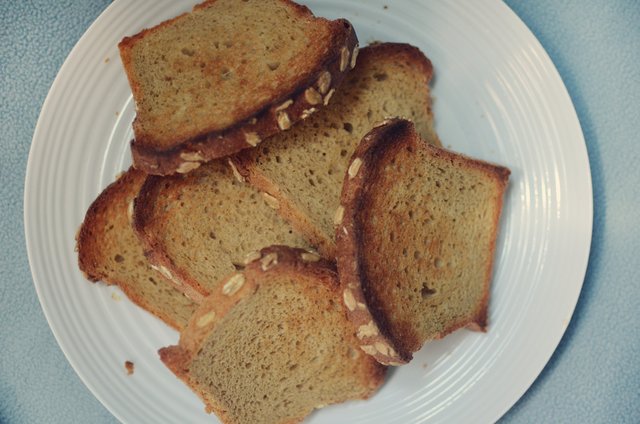 It became tense as I challenged myself to fit all of the items in between the two pieces of bread starting with the pesto and the sausages.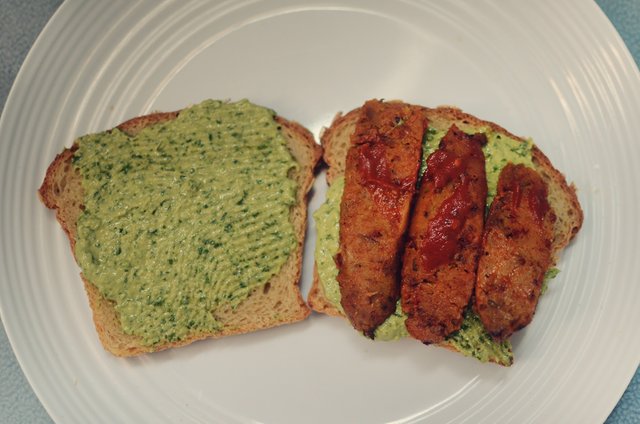 Then the mushroom mixture, tomatoes, avocado and carrots.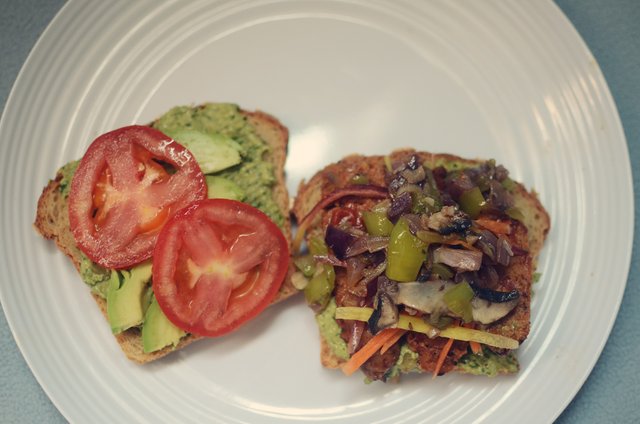 It was a piece of cake and I even went farther as to stack two sandwiches together.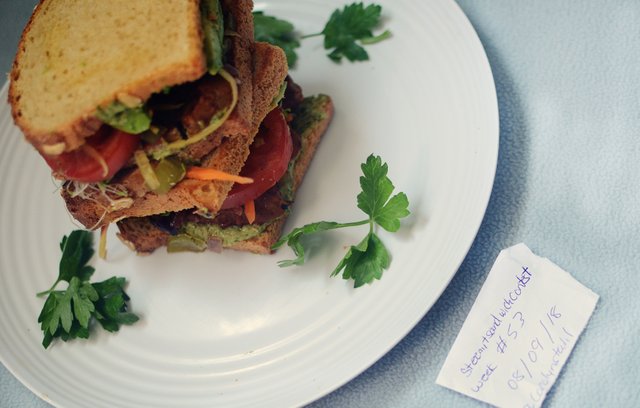 A few alfalfa sprouts and that's it.