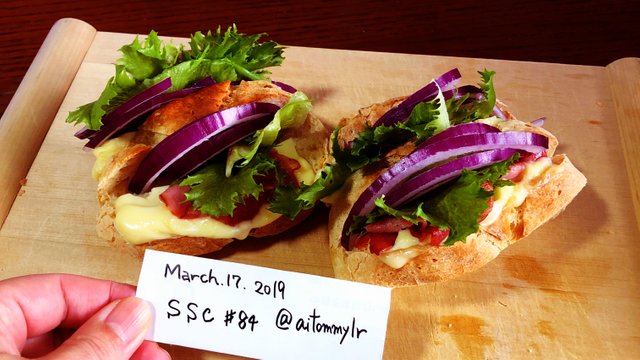 I will participate in the 84th round of the Stememit Sandwich Contest.
Thank you always for the host @jaybird and the sponsors.
The details of the contest are here.
This week's theme is "Royal Rumble. Anything Goes!" And I made my favorite standard sandwich.


サンドイッチコンテスト Steemit Sandwich Contest の第84回に参加します。
ホストの @jaybird さん、スポンサーの方々、いつもありがとう。
コンテストの詳細はこちらです。
今週のテーマ: "Royal Rumble. Anything Goes!"なんでもアリ!
ということで、私は私の好きなスタンダードなサンドイッチを作りました。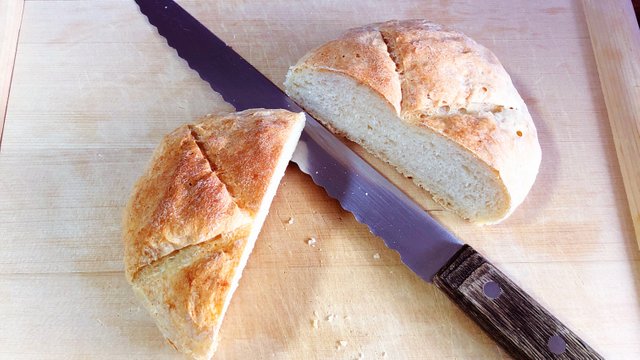 Bread uses the soft baguette I baked yesterday.
Last time, it was very good to put a cut and sandwich the material, so I decided to use the same method this time.


パンは、昨日私が焼いた、ソフトなバゲットを使います。
前回、切り込みを入れて材料を挟んだのがとても良かったので、今回もそのやり方にすることにしました。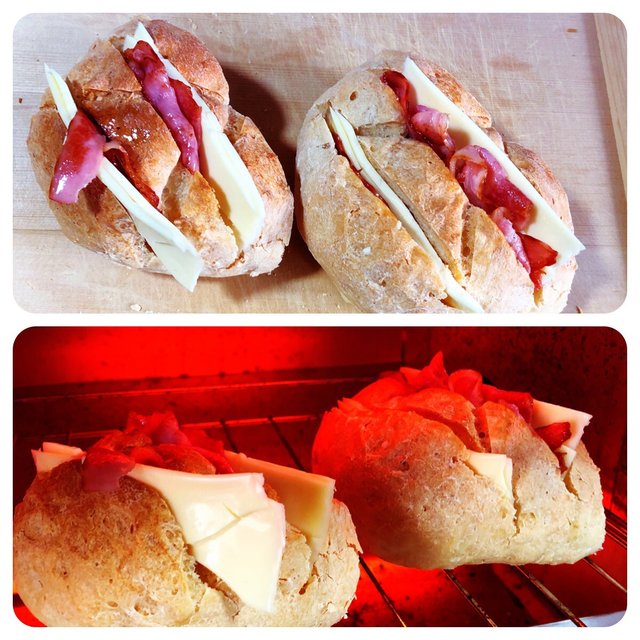 Sandwich the cheese and fried crispy bacon in the baguette.
Then lightly warm it in the oven.
The cheese melts and looks very delicious.


バゲットにチーズと、かりかりに炒めたベーコンを挟みます。
そしてオーブンで軽く温めます。
チーズがとろけてとても美味しそうです。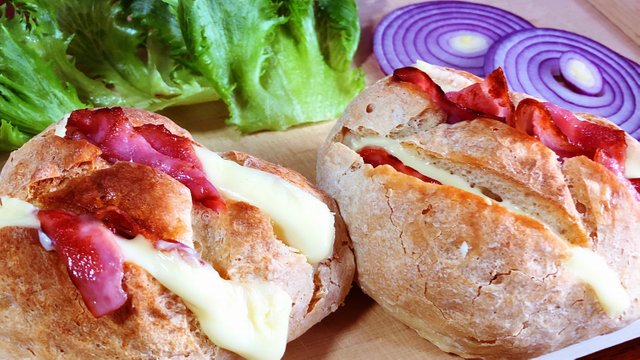 Sandwich my favorite lettuce and purple onions.
The ingredients used this time are as follows.
Melted cheese
Bacon baked to light
lettuce
Purple onion
Simple?
This sandwich became my Sunday breakfast.
We were able to make fun sandwiches again this week.


私の好きな、レタスと紫玉ねぎを挟みます。
今回の材料は以下の通り。
とろけたチーズ
かりかりに焼いたベーコン
レタス
紫玉ねぎ
シンプルでしょ?
このサンドイッチは、私の日曜日の朝ごはんになりました。
今週も楽しいサンドイッチ作りができました。




I am surprised to receive 2nd place in SSC # 83! And I'm glad!
At the same time, I became a Veto Vote Holder.
I look forward to seeing your wonderful sandwiches.
It will be hard to choose the second place.


SSC #83で2位をいただいてびっくり!そして嬉しい!
と同時にVeto Vote Holderになりました。
皆さんの素晴らしいサンドイッチを見るのが楽しみです。
2位を選ぶのはきっと大変だろうなぁ。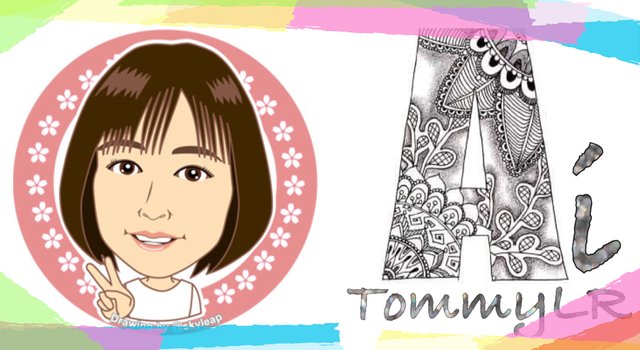 I am glad that you read it :-)
今日も読んでくださってありがとうございます😊
Posted using Partiko iOS