Nature's Balance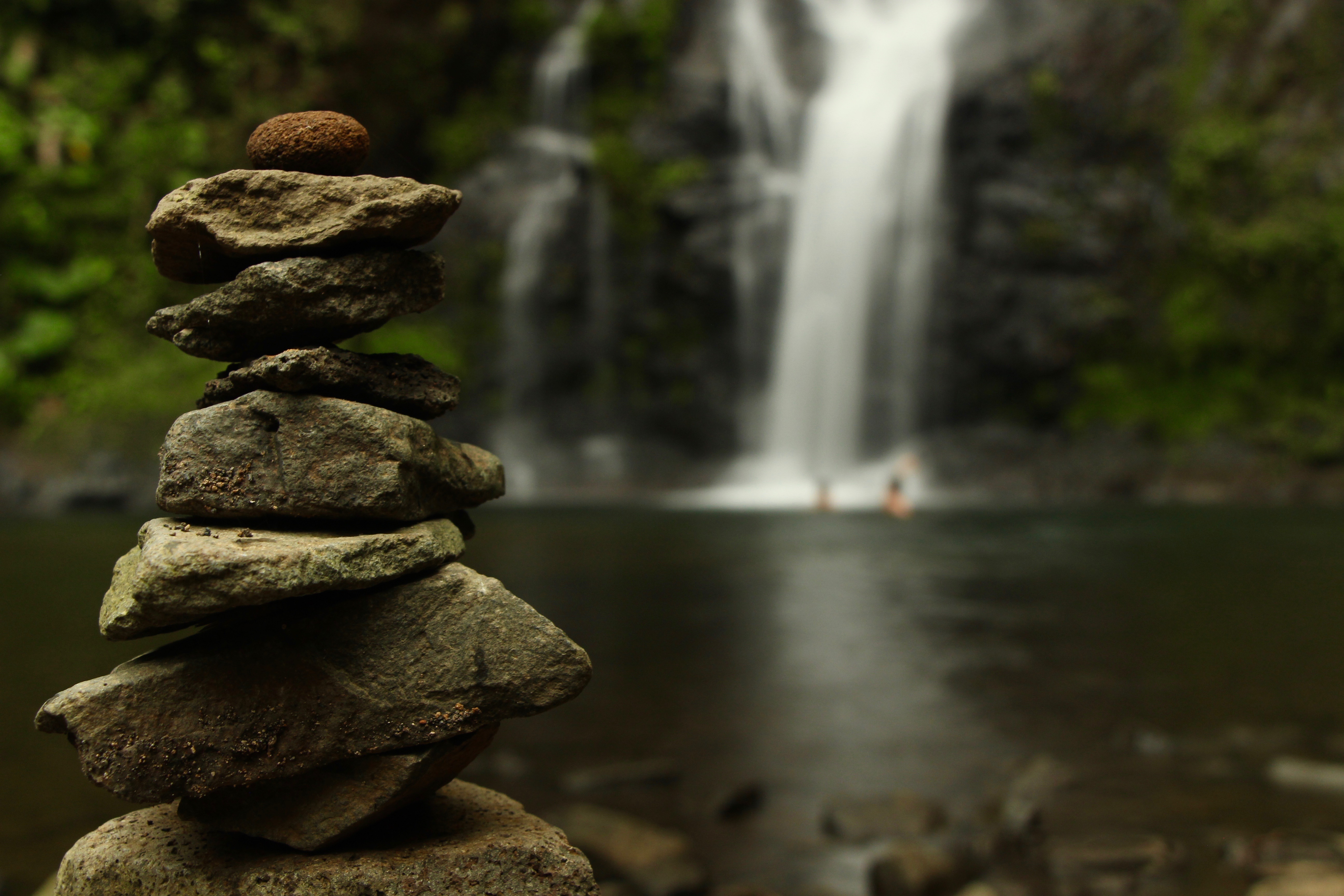 My first post ever.
Taken in the Costa Rican Rainforest using a Canon EOS 700D with a standard 18-135 mm lens.
The task of any photographer is to go out and find photographs worth sharing. These photographs may be found in the simplest of things... a frog, a car... in this case, a tower crafted from rocks. The fascinating place an amateur photographer decided to go to yesterday afternoon proved to be a wondrous setting for an awe-inspiring picture.
I've decided to make this my first post ever because of the breathtaking feeling the picture expresses. The gravity-defying act of stacking imperfect objects and the ever-magnificent view of a waterfall work side-by-side to construct perhaps one of my best photographs.
I'd like to take advantage of this post to announce that I will soon be posting a series of "albums" containing photos from past travels.
Santiago