I rarely take photos of flowers in gardens, but let's see how my photos of native wild flowers do in the competition: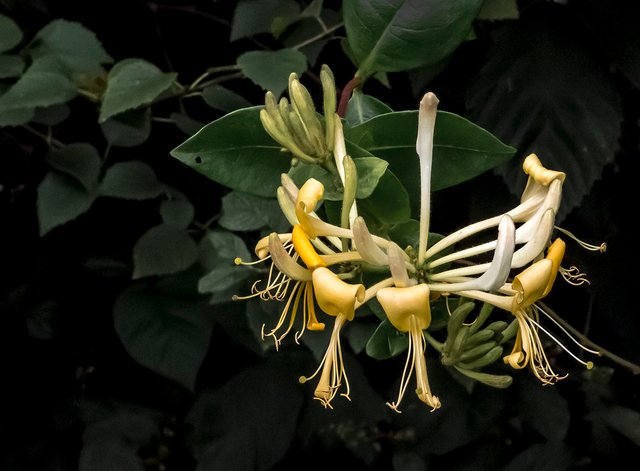 Olympus XZ-1, 112mm, ISO400, f8, 1/200s
This is the native, wild variety of honeysuckle (Lonicera) in The Netherlands.
I don't normally shoot the Olympus XZ-1 at over ISO200, as its sensor tends to smear a bit at higher ISOs, even with little or no noise reduction, resulting in photos that look like watercolour paintings. In this case, however, I decided to push it to ISO400, hoping for a subtle effect that would make the photo look like an old-school botanical drawing. I think I pulled it off.