The Medicean Aqueduct was started built in 1588 over Grand Duchy's Ferdinando I de' Medici by the architect Raffaello Zanobi di Pagno, and ended over Grand Duchy's Cosimo II de'Medici in 1613 by the architect Andrea Sandrini.
The aqueduct was built to bring pure water to Pisa's Town.
It's 6 Km long and there are 954 equidistant and decreasing arcs.
It remained in activity from the early 17th until the mid 20th century.
Source: Wikpedia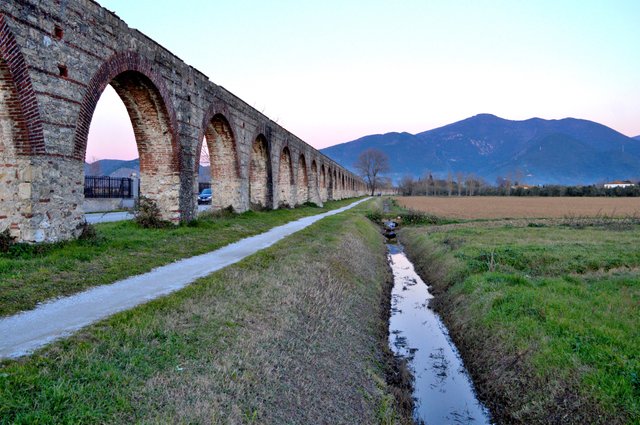 The Middle Way
Device: Nikon D3200
Editing: Nikon View NX2
Note - Pictures are under the Creative Commons license
To certify my authorship this post and others, please visit my steemit page