Here is my 2nd entry to this weeks #steemitphotochallenge #52 for the theme Street Photography.
Titled 'Mother', this was shot in Waku, a small village in the eastern remote region of Solukhumbu, Nepal. A woman finally reunites with her son after more than 15 years apart.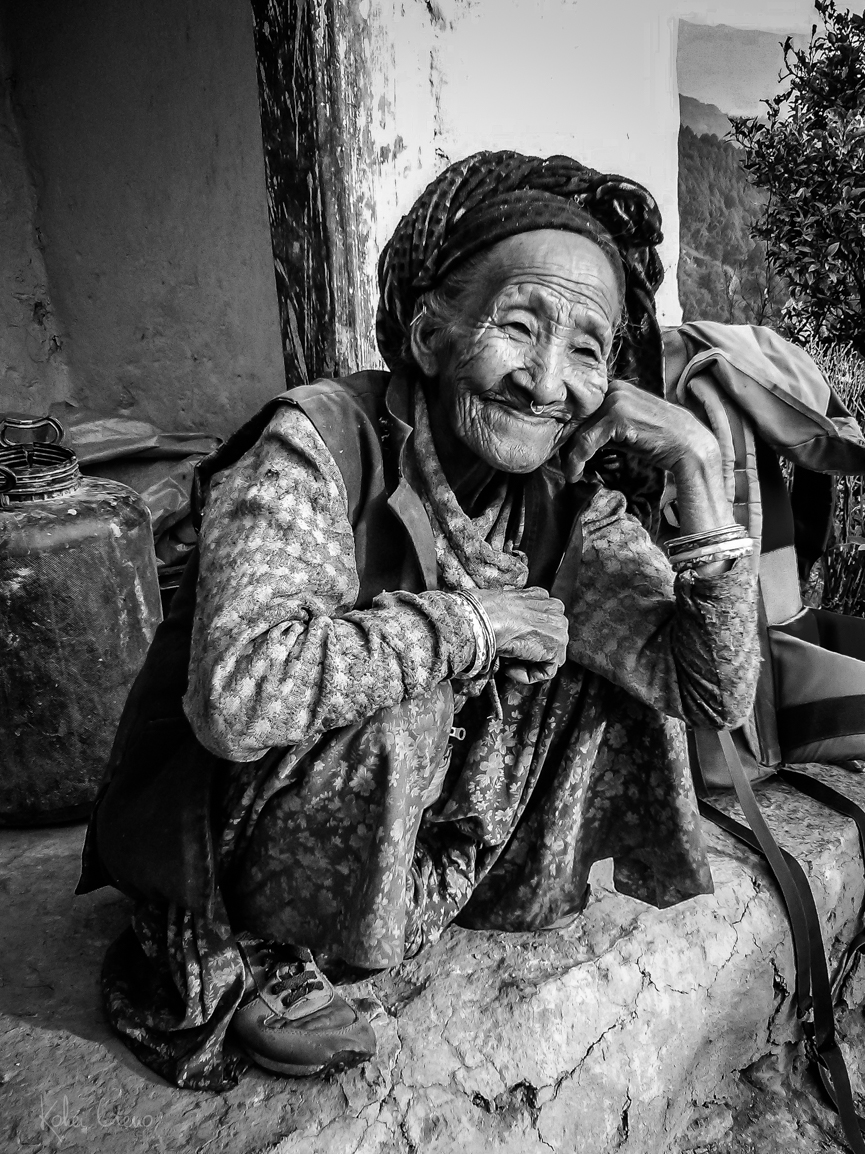 1/200sec f/2.7 ISO100 (Sony a5000 16-50mm)
The story of this deserves a write up on it's own, which I will do so separately on steemit at a later time, but to tell a long story short, this lady's son (Shankar) fled the village with his friends when they were around 15 years of age to pursue a brighter future in the city of Kathmandu. Many years later, after many hustles and bustles, they each successfully started their own businesses, and came together as adults to form what's called the Waku Foundation that aims to give back to their villages, to provide medication, education, and financial aid for those village(s) that are so remote that usually gets neglected by any form of government assistance, if any. This foundation was still in the planning stages back then, and I was lucky enough to be there at that time to follow their amazing trip down memory lane. This photo was taken right after the moment when Shankar reunited with his mother after many years apart. Seeing expressions like this made the 4 day trek to the village, all worthwhile.
Thank you @jamtaylor for running this awesome project, @finance2nomad for judging this week, and @berniesanders for sponsoring.
Looking forward to the next #steemitphotochallenge!
Have a great day! 😃