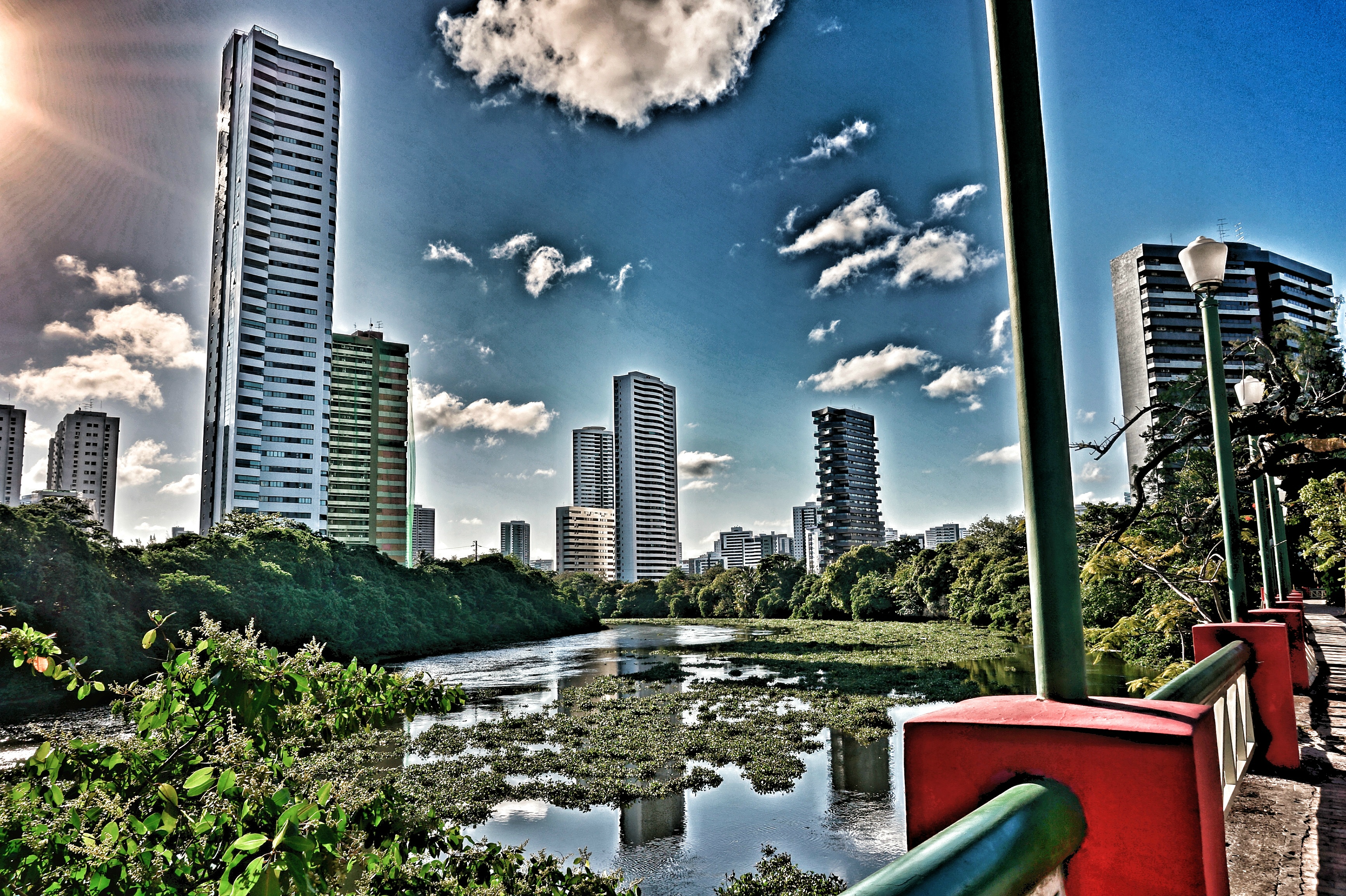 In this second entry of the challenge I put an emblematic photo. In the photo we can see the natural and urban landscape in perfect harmony. I would say that is the perfect definition of urban landscape. The Capibaribe River, which is the main river from here where I live (Recife) being surrounded by the "Jungle of Rocks" (Buildings and more buildings). Although this image looks to anyone looking at one "plastic photo", that is, a photo full of editions and manipulation of images, I say that you are mistaken.
To compose this photo I used the camera function itself to HDR filter, I put the camera in A (aperture) mode in an aperture of 8.0, I set the white balance to the "Daylight" function and in the editing process I only adjusted A bit the brightness, contrast and sharpness. A 100% "pure" photo. It is a lesson for those who are starting in photography that in order to get a good shot you only need a good command of your camera and at least a basic technical knowledge of photography.
---
I very much count on the support, votes and your opinions on my photos. Constructive criticism is always welcome.
---
I Deserve your Vote?
---
All photos are signed in ©, are my own and taken with my camera Sony Alpha ILCE 3500.
---