Well, I guess I have to submit one picture that will make sense as I post three of them in a row to allow for one to follow where I am in the picture! The last one is my official entry now that we'll have the perspective of the two previous ones... ;) I hope you enjoy, keep your smile and have a wonderful day, namaste :)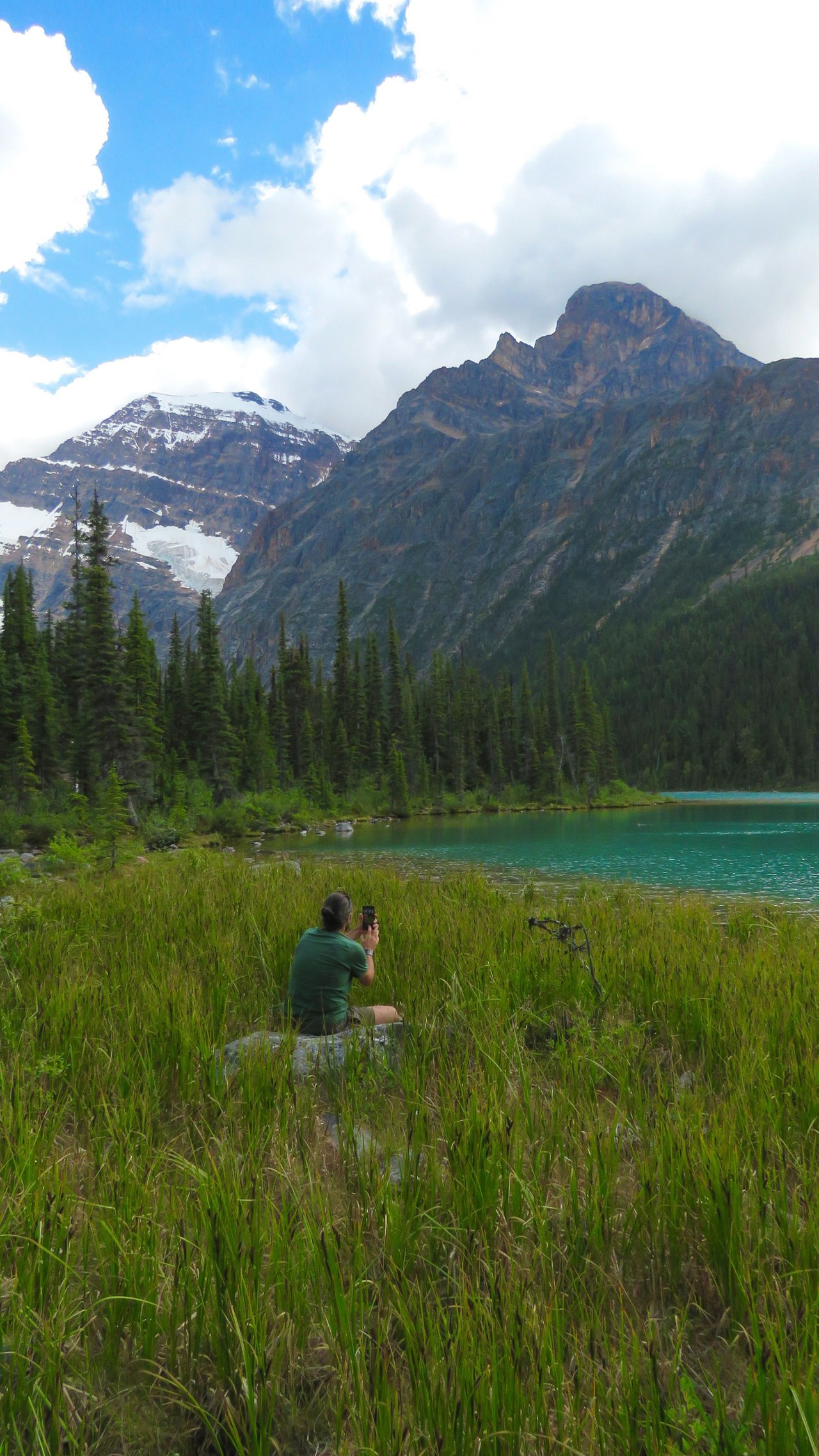 While in Jasper last summer, I thought I'd bring my friend over to eat lunch near Mt. Edith Cavell...

After a very well deserved meal, I saw him handling his iPhone and thought to zoom onto him. I actually caught him trying to take a picture of me!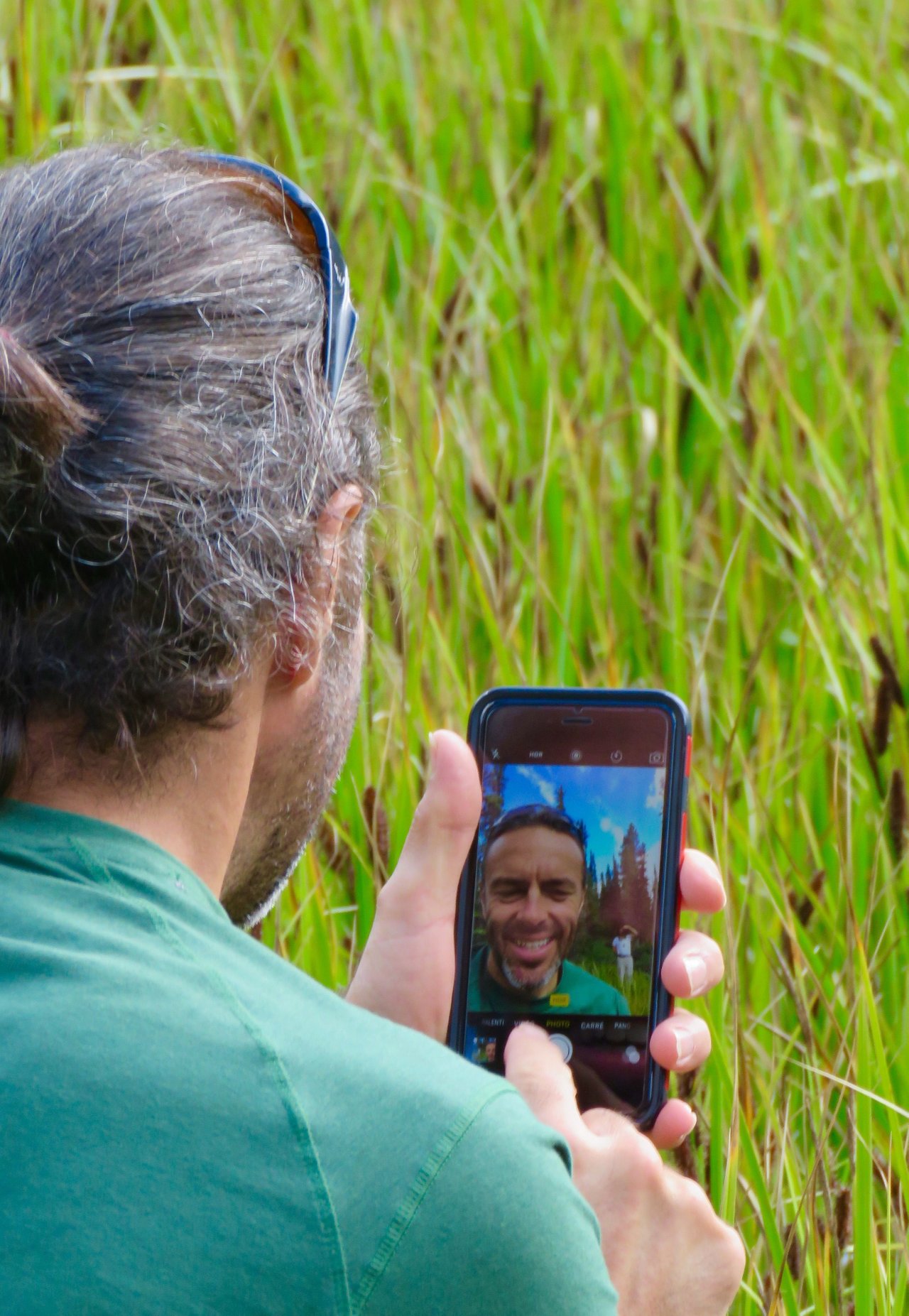 Here's the result of my spying on him!
(All photos taken with my usual Canon PowerShot SX60 HS)