Hey guys! So, Steemitmamas is hosting a series of write-along challenges and this one is focused on a recipe. I remember back when I would follow recipes religiously. Eventually, I started to build up my own instinct, or rather confidence in my instinct. Nowadays, I still love to search for recipes, but now they're more like points of inspiration and while I probably look for new recipes daily, I rarely (probably never, but I'm hesitant to use that word) follow a recipe exactly. In fact, I often look at the ingredients and then make up my own amounts based on my preferences or dietary needs.
I woke up to a sick 5 yr old a couple days ago. He sweetly crept under my covers to snuggle up to me while the 2 yr old was nursing on the other side and suddenly, there was the noise no parent wants to hear-especially not in their bed, especially not while the child is laying on them. He was vomiting. Poor kid. Thankfully my husband was very quick to bring a towel and help with the particulars. However, this changed the breakfast plans. The boys had previously asked for oatmeal and that was not going to happen.
So, after getting cleaned up and changing sheets and clothes, my son gargled, and had a few sips of water. When it stayed down, we decided it was time for a little something more. Something to help replenish his body without any artificial colors, flavors or processed sweeteners. I cringe whenever I hear of someone handing a sick child a Gatorade. I mean, I know the intention is good, but there is a much better alternative and it's easy to make.
For this day's beverage I looked at this recipe for inspiration.
So, me being me who doesn't really measure and being rushed to get this drink made, I do not have my exact measurements, but I know this.
I always add extra salt. Always.
I only had one lemon, so I also added some pineapple juice.
I used some honey and some coconut sugar. I can't tell you exactly how much, but I know it was less than what the recipe called for.
I added Calm magnesium because I add magnesium every chance I get.
I added some Great Lakes Collagen Hydrolysate too.
I did heat 1 cup of water to get the salt & sugars well dissolved, then added 3 cups of water and poured that mixture into a half-gallon mason jar that was half filled with ice to speed along the cooling process.
Anyway, the kids all had some and really enjoyed it. And over the last couple days, although no one is sick, I've been making it to keep us hydrated during the yucky smoke that we're experiencing here in the Northwest.
Well, I hope this has inspired you to make your own sports drink. Not only is it healthier and tastier, but it will probably save you money and reduce waste if you're using your own reusable container.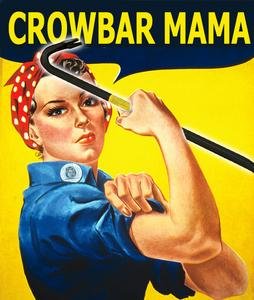 I chose @Crowbarmama as a handle because I believe in doing the best you can with what you have on hand. The crowbar is a multi-purpose tool. You'll notice my photography is a bit rough, my grammar is not the most polished, but as a homeschooling, homesteading mama of 4, if I waited to take my photos until the light was perfect or re-edited my posts a 5th time ( I shoot for 3 drafts), I would never get a post out!
Don't sweat the small stuff, just Crowbar it!

If you like what you're reading, please upvote and subscribe! Also, I love feedback! Constructive criticism is one of the best ways to grow. I want to know what you think!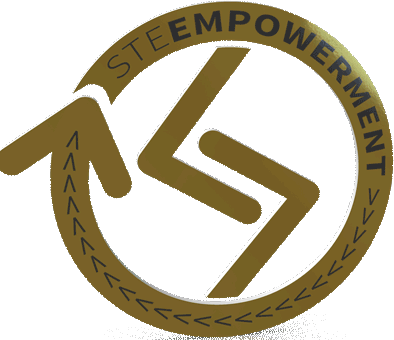 GHSC Discord