It is through team efforts that we could achieve our goals better and faster.
@Teardrops for our success!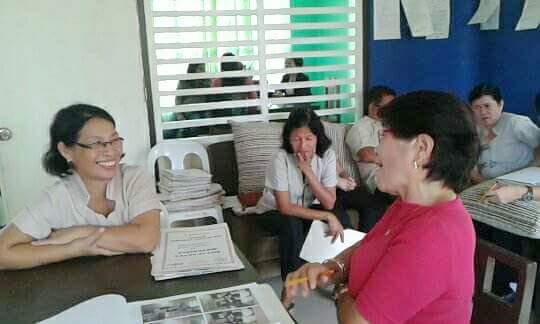 All teachers of San Miguel Central School, San Miguel, Leyte, Philippines were so happy for we were able to attain the Level 3 of School-Based Management practices. All of us were satisfied for the results during the evaluation. All of our efforts and sleepless nights were not put into waste.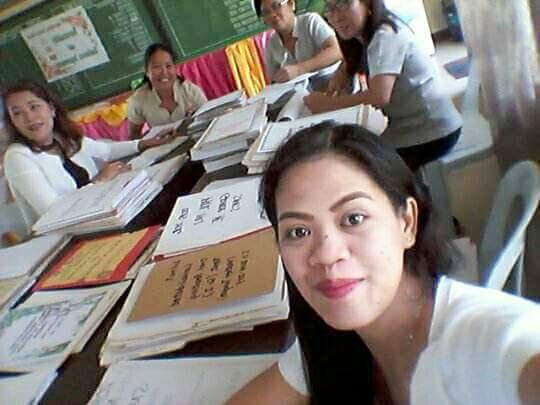 What is School-Based Management?
School-based management (SBM) is a strategy to improve education by transferring significant decision-making authority from state and district offices to individual schools. SBM provides principals, teachers, students, and parents greater control over the education process by giving them responsibility for decisions about the budget, personnel, and the curriculum. Through the involvement of teachers, parents, and other community members in these key decisions, SBM can create more effective learning environments for children.
Source: https://www.google.com.ph/amp/s/www.teacherph.com/amp/a-comprehensive-guide-to-school-based-management-sbm
SBM is guided on the four ACCESS Principles:
(ACCESS- A Child and Community-Centered Educational System)
1.Leadership and Governance
2.Curriculum and Learning
3.Management of Resources and
4.Accountability for Continuous Improvement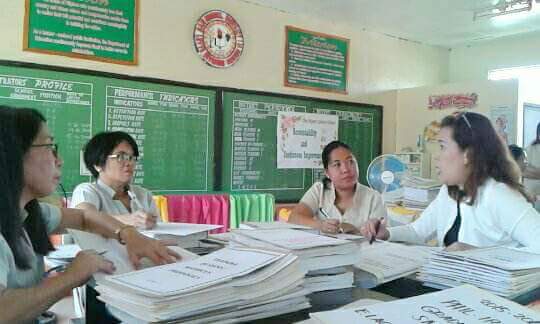 OUR STEPS TOWARD SUCCESS:
Our school head assigned all the teachers to a particular principle. We are 30 teachers in school. Each principle is headed by a Master Teacher.
I was tasked to work on the Accountability for Continuous Improvement.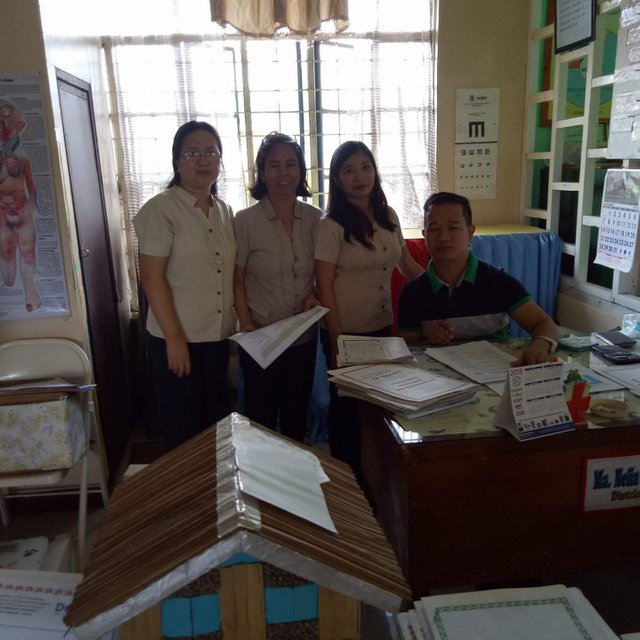 At first, we were having a really hard time to gather all evidences for a particular criteria for evaluation. But it was good that all teachers have shown good working relationship with all members and we were all so motivated to finish our tasks.
We were all so busy. We became so haggard. We had lots of sleepless nights. But all our efforts have paid off. Yey!
The ultimate goal of this program by the Department of Education is to improve the performance of the school as well the the
learning achievement of pupils.
I believe that this goal would never be achieved by the school itself only. We really need the help of our stakeholders. We need the support of both internal and external stakeholders. We are just so thankful that parents, the Local Government Unit of our municipality and the school have great partnership and really aim for the betterment of our school.
With this, we were able to come up with a good result.
This means CELEBRATION! Yey! 😂😂
So to my fellow teachers or even to those who are not, if you really want to succeed in your goals as an institution or any organization, you need to establish a good working relationship with all the members. You should have great teamwork for you to gain a better performance.
Thank you for reading!
Love,
@yanzel4lyf
**P.S. Some photos were grabbed from my cousin's FB page. **
❤❤❤❤❤❤❤❤❤❤❤❤❤❤❤❤
Our mentor @surpassinggoogle has been very supportive of our group #SteemitDiversify and other groups too. Please support him as a witness by voting him at https://steemit.com/~witnesses and type in "steemgigs" at the first search box.
If you want to give him witness voting decisions on your behalf, visit https://steemit.com/~witnesses again and type in "surpassinggoogle" in the second box as a proxy.
Others that we should support are: @henry-gant, @kenny-crane, @beanz, @teamsteem, @good-karma, @busy.org, @esteemapp, @hr1, @arcange @bayanihan, @acidyo, @anomadsoul, @steemitph, @jerrybanfield, @darthnava, @paradise-found, @geetharao, @stephenkendal and @richq11; they also have supported us; also the many others who have visited My posts. Pls. support them too. Thank you very much.
I am grateful for them and for everyone who has helped me and my friends.
Special thanks also to @iwrite and @purpledaisy57 for keeping me motivated to write and for the support. God bless.