When I look at someone, one of the first things I notice is their smile. Maybe because I grew up being very self-conscious of my own smile growing up, because when my big teeth were coming in, I fell off a wall face first, guess I needed to listen more to grandmother to be a lady, but I loved climbing and exploring just as much I loved playing with my Barbies.
"YOU NEVER KNOW WHO WILL FALL IN LOVE WITH YOUR SMILE"
It took a while before I could get braces, I met my husband wearing braces and he always thought I looked cute hiding my laugh behind my hands. But cute or not, I still want to do my best for my children for them to be confident when they share their smile with the world and teach them to have good oral hygiene.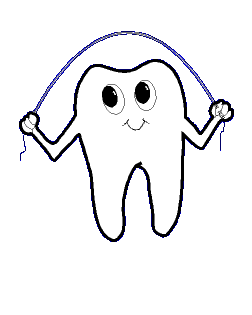 Image Source
It Starts with Baby
Gums
Even before your baby's teeth start peeking through the gums, you need to start cleaning their gums. Bacteria in the mouth can't harm their gums before the teeth show up, but it's always good minimizing bacteria for when those choppers come through, then your baby will be used to the routine cleaning their teeth.
How to Clean
Since there are no teeth yet, it is not necessary to use any toothpaste. Take a clean soft wet washcloth and wipe their gums after every feeding.
I saw at the pharmacy you can buy a small soft rubbery thing to put on your index finger to help clean any excess foods. You also get baby gum and teeth wipes which is also very helpful.
Milk Teeth
Some parents think that it's not that important taking special care of milk teeth since they will be replaced with permanent teeth in a few years. But their milk teeth can still lead to decay and tooth pain, and we don't want our little kiddies to have pain when we can try to avoid it. These little teeth help your kids chew, talk and prepares the spacing for the next set.
Conclusion: Healthy baby teeth is essential for their gums and permanent teeth!
How to Clean
As soon as your baby's first teeth appear, you can start using a toothbrush with a small head to brush their little pearly whites.
Use small amounts of fluoride as little as a grain of rice. And if your baby isn't using fluoride toothpaste, they need to drink tap water to regulate their fluoride intake to prevent tooth decay otherwise you can ask your doctor about fluoride supplements once they are 6 months old.
Permanent Teeth
The tooth fairy/mouse came to visit and now your baby is growing up all too fast and sporting their "Big Teeth".
But by now your child is used to the routine of cleaning their own teeth, but I personally, still supervise my eldest as he can rush sometimes when his head is someplace else.
Tip: You can download fun phone applications like Talking Ginger to time their brushing and make it fun!
And also since the age of 2 years old, you can start flossing your child's teeth.
Brush at least 2 times a day, after breakfast and before bed.
What (Foods) Causes Tooth Decay
Prolonged Pacifier Use
Don't let your baby drink for too long or go to bed with a bottle of milk or even worse juice.* Best to get them weaned off the bottle by the age of 1 year old.*
Fruit (Juice)
Dried Fruit
Pasta
Starches
Crackers & Pretzels
Peanut butter and Jam
Bread
Beans
Oats
Candy
Chips
Carbonated Drinks
And the list can go on. That's why it is very important to teach your children to limit treats like these and to brush afterward.
When to See a Dentist
Some say as soon as your baby's first tooth appears, but it's okay to wait till they are 1 year old. After that, at least twice a year (every 6 months).
When any signs of cavities appear: Discoloration of teeth or minor pitting.
If your child fell and you notice the tooth is loose or discolored.
As soon as your child lets you know of any pain, always better to avoid possible infection.
Prevention is Better than Cure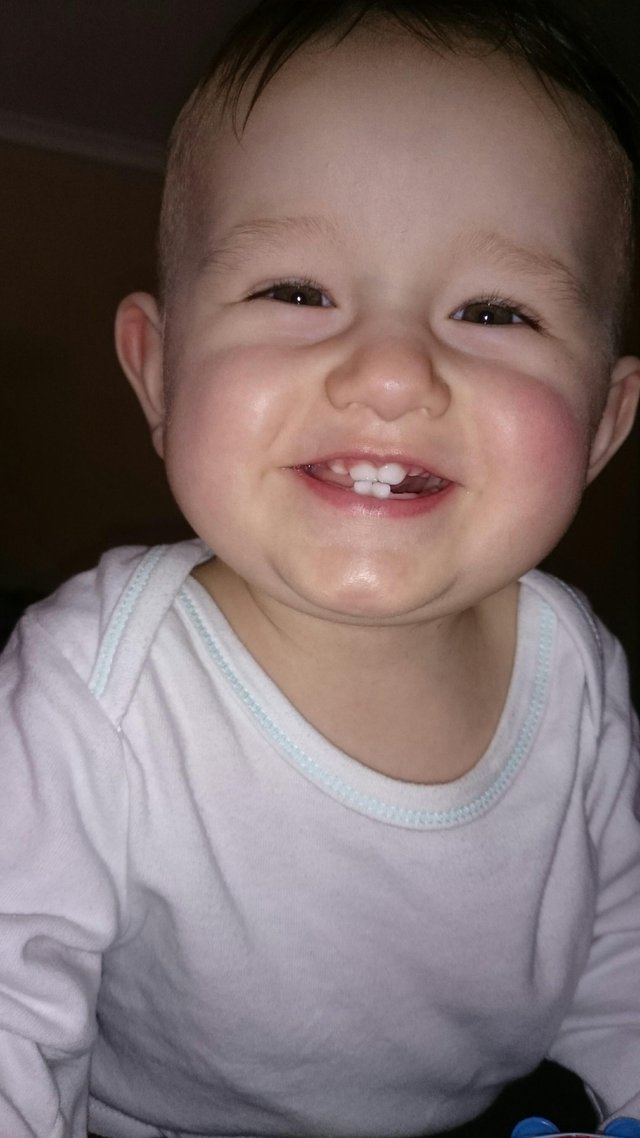 With Love

Team South Africa banner designed by @bearone
#teamsouthafrica
https://discord.gg/9KVccPH
(Bringing you Original Content)