These days, many of us are unbearably, overwhelmingly and painfully busy. We snicker at the thought of having time for a hobby, I mean really, how are we supposed to fit something that we absolutely enjoy doing into our demanding and fully-loaded schedules? Recent studies have proven that having a hobby makes your general well-being that much better however, so perhaps it is time that we at least attempt to clear some space on our To Do lists, and find the time to focus on a favored pastime. 
Before we enter a discussion on why you should reinvent your day, let's have a quick look at the definition of what a hobby actually is:
 An activity or pastime experienced for joy, pleasure or love. - http://www.definitions.net/definition/hobby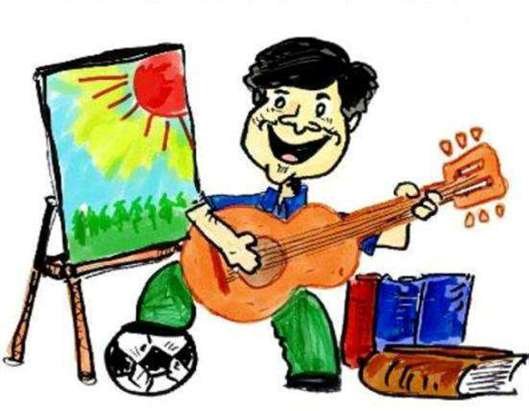 Image Source
So, if you don't enjoy doing it, it's not a hobby. If you hate exercising but still do it, it's not a hobby. If you cook daily meals for your family and thoroughly love doing it - it's a hobby (not just a chore)! Saying this, I don't believe scrolling through social media to pass time can be deemed a hobby, this is more like opening the fridge every 5 minutes just to stare into it!
---

The Reasoning

---
The Society for Personality and Social Psychology has spent much time researching the effects a hobby has on a person. Their conclusion is that valuing your time more than the pursuit of money leads to greater feelings of well-being. The irony in this lies in the fact that the happier your are, the more focused and driven you will be, and you will probably STILL make and earn the money you were hoping for. Source
If people want to focus more on their time and less on money in their lives, they could take some actions to help shift their perspective, such as working slightly fewer hours, paying someone to do disliked chores like cleaning the house, or volunteering with a charity. While some options might be available only for people with disposable income, even small changes could make a big difference . - http://spsp.org/news-center/press-releases/valuing-your-time-more-than-money-linked-to-happiness?utm_source=SAGE_social&hootPostID=2cd8155f181030091e54784421fc199d
Having a hobby also makes you more "likable" by others. People prefer those who are interesting and are not just money-grabbing sharks. Hobbies help you connect with others and improve social interactions, which in turn adds to one's happiness too. Again, you will probably connect with others who enjoy a similar hobby to you, these social connections could possibly do wonders in your career and again, you are STILL likely to do well in your job.
Last but not least, hobbies are an outlet that helps one to overcome the stresses of the demands that we are obliged to humor. It's an opportunity to wind down, relax and rejuvenate your mind - making you even more prepared for the daily tasks at hand. You can almost say that a hobby gives you the energy you need to take on the challenges life has to offer - no lies!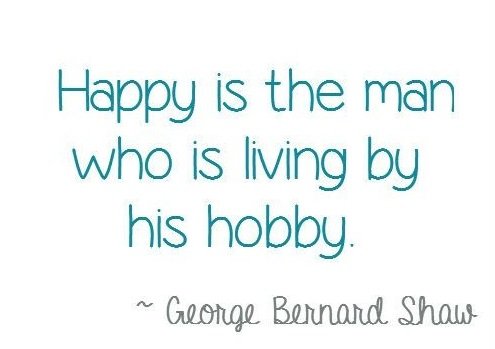 ---

In Conclusion

---
So there you have it. Go ahead and "faff" around, it's OK, it's normal - you will be a happier YOU and chances are, your will perform much better at your other tasks (the more serious ones). 
With this in mind - I CHALLENGE you to share your hobby with the HobbyHub team, right here on Steemit. Tell us what you do in your spare time that makes you HAPPIER! Oh, did I mention that you could WIN MONEY - by doing your hobby and sharing it with us? It's a win win, no pun intended!

Team South Africa banner designed by @bearone
(bringing you original content)