Do you want to join the education community? All educators come join in the fun! Day 79!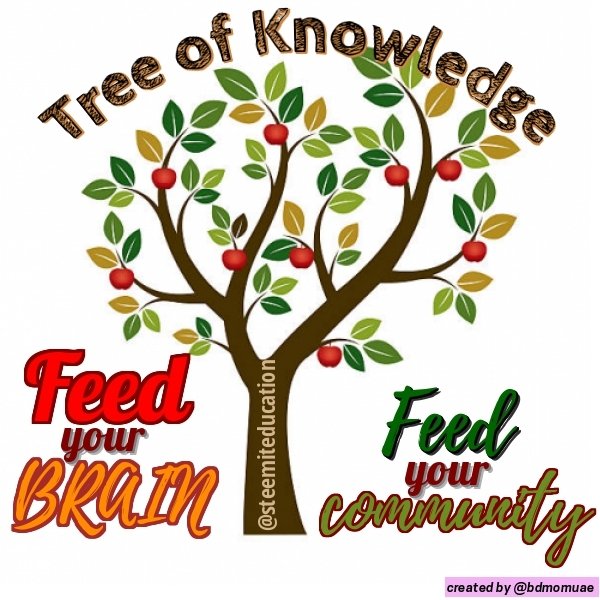 THE MAIN GOAL OF THIS BLOG IS TO PROMOTE EDUCATION ON STEEMIT! 
Since curie announced their support of steemiteducation, the number of  education related posts has dramatically increased, however member still have a misconception about the @steemiteducation account. 
What type of posts do we support?
We support ALL educational posts that could be beneficial to a student or to a teacher in a classroom. 
We support lesson plans.
We support funny classroom stories.  We all know kids can do and say the darnedest things.  We want to hear about that!  ( Please DON'T provide the student names)
Fun experiments or projects that kids could do on their own. (SAFE ones of course!)
Fun art projects for kids. 
How-to posts - eg.  How to build something/ how to do projects/study?
Comprehensions tests in PDF format (printable format) that could be used in a classroom. 
Fun stories that can be used as reading material in a classroom. 
Schooling/ homeschooling and even unschooling posts are welcome! 
Please take note that we will only support GOOD QUALITY POSTS! 
Just because you write an educational post does not mean that we will support you!  Because we are mostly educators it is important to take note of the following: 
If you use a picture and it is not your own, please add the image source. 
Make sure that your post is easily readable and use correct grammar and spelling. Poor language usage is a definite no-no and we will not support such posts.  
If you post your links in our comment section, we will not use your links. This means that you did not read our post and that you don't know how to follow a simple instruction.  
We have a post promotion section on our server in discord. Please stop sending inbox messages to the curators. You will be muted on Steemit and you will be blocked on the discord server.  
Use a proper format when writing an article.  
Remember that we also need your support.  If we resteem your post, please make sure to resteem our daily post so that we can also grow our account.  
Make sure to use the relevant tags.  One of your tags MUST be steemiteducation. 
Have a look around Steemit and use some of the interesting Science and Maths posts in the steemstem section to use in your lessons.  With your help we could change this platform into a virtual classroom!
If you write educational content, please drop you links in the Steemiteducation post promotion section on Discord. Only links with the#steemiteducation tag may be dropped in the Post-Promotion channel. Follow this link to join the server.     
Please support the other quality posts under our blog, even if it is not the subject you teach. 
Don't forget to upvote and resteem our post!