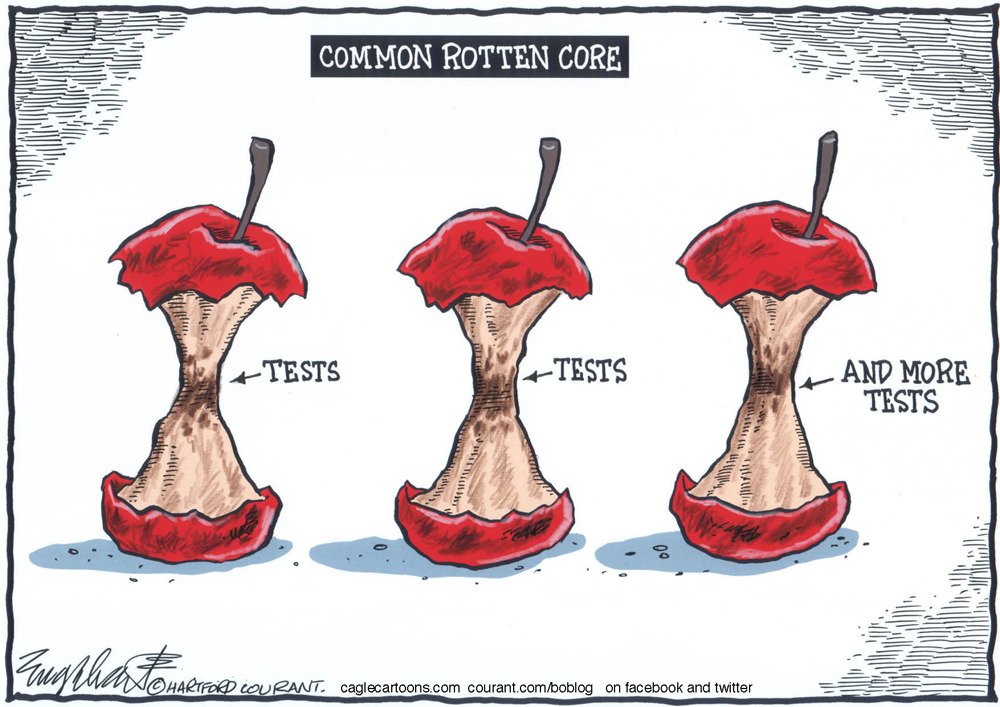 Google Images
Not having been saddled with a public school education may or may not make me qualified to talk about math, but I do have a little experience teaching it to my kids. I read an article about how Common Core works and a more than a few things troubled me... first and foremost that the focus has been shifted away from finding the correct answer in favor of focusing on "the process." If I were an astronaut (who harbored some hope of returning home safely) I would hope that the engineers who did the planning focused on the right answer. The National Council of Teachers of Mathematics in their 1989 Curriculum and Evaluation Standards for School Mathematics determined, "[t]he first standards gave a strong call for a de-emphasis on manual arithmetic in favor of students' discovering their own knowledge and conceptual thinking." (See Link Below).
De-emphasis on manual arithmetic??? Or, even more troubling- how does one discover one's own knowledge if he/she has no point of reference from which to begin? I, in my ignorance, labored under the illusion that mathematics was about finding the correct answer. The same set of standards goes on to say, "Reformers do not oppose correct answers, but prefer to focus students' attention on the process leading to the answer, rather than the answer itself. The presence of occasional errors is deemed less important than the overall thought process." Well, at least they don't oppose wrong answers, but when it comes to occasional errors, I go back to my astronaut analysis... "Sorry Colonel Tom, it was just an 'occasional error.'"
In reading through the Eight Principles one really stood out to me- number 2 "Reason abstractly and quantitatively." This is fine for a philosopher, but hardly fit for the hard sciences. But, I'm often wrong so I decided to put it to the test. I went to the market this morning and the total was $68.49... I handed the cashier a $5.00 bill. "That's only five dollars," she said. "You're not reasoning abstractly and quantitatively," I replied. "What???" She said. "This is what they're selling your grandkids for math in school," I told her.
Now in all fairness, she's a friend... and elderly black woman who raises money for the Arkansas Children's Hospital, my one charity. When she isn't busy we always chat about our grandkids and I explained to her about the article and frankly, she was shocked to learn what I had told her... as was I when I read the article. It does, however explain why the United States ranks 30th in math and only slightly higher in science. This according to Peggy Carr, Commissioner of the National Center for Education Statistics. Perhaps if Ms. Carr employed the new math, she wouldn't be so concerned about the outcome.
The problems themselves that students are asked to solve are ludicrous as well. In the following video, several adults are asked to solve a 4th grade common core math problem...

It should be clear to any reasonable person that there isn't enough information provided to solve the problem with any measure of success. What's the point of learning to "solve problems" if the right answer is irrelevant? Whatever the intention of Common Core, in any reasonable analysis, the results are a resounding...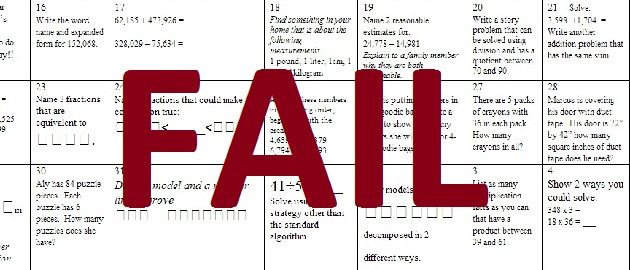 Google Images
http://www.americanthinker.com/articles/2017/11/k12_the_math_you_need_is_emnotem_the_math_you_get.html
GIF by @papa-pepper