A bond that is so incredible between old friends.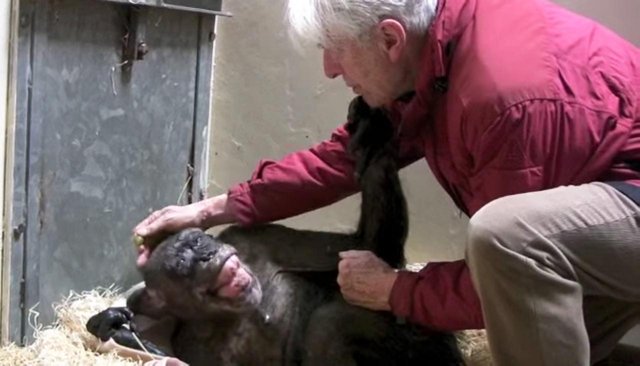 This is a video that will show you how animals especially chimps make friends with those that are good to them.
It is a lesson for all of us that friendship and treating one another well is so important in life.
This is something we should show our children as they must also learn that friendship is something that can last a lifetime.
We know that we all have an expiring date, fortunately we do not know when it is.
I think that is so important, if we knew how we would live our lives differently.
I could not help loving this as it just shows you what good friendships can do in the last few days of someone's life.
I know it is an animal but see the beautiful smile that no one else could reach.
I hope you enjoy this and have a wonderful day from me here at the Wild Coast.