Rounding Decimals Lessons and Worksheets
In this post we will talk about rounding decimals to nearest whole number, nearest tenths and nearest hundredths. There are two ways to accomplish this task. One drawing a number line and find its end points and a mid-point. The other way is rounding up 0r down based on Digit at right of the Place we want to round.
Following lessons and worksheets discuss both ways to rounding decimals;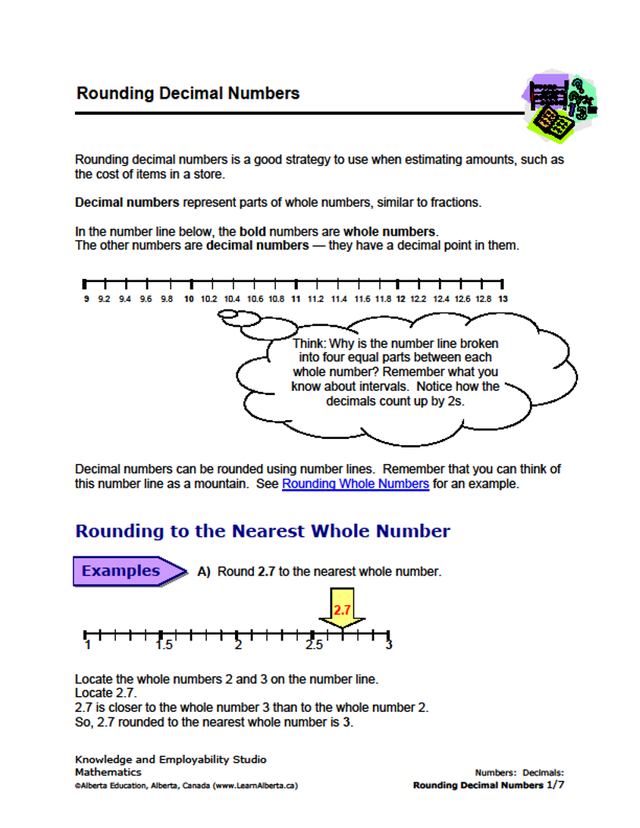 PDF LINK TO Above Full Lesson with multiple pages of explanations and worksheets.
Below are the links to 2nd grade, 3rd grade and 4th grade math pages, where you can print all the content for 2nd, 3rd and 4th grade math students;