Multiplying Decimal Fractions with Single Digit Numbers
We will explore multiplying decimal fractions with single digit whole numbers. For example; we will learn how to multiply decimal fractions like 1.24 or 25.005 by numbers such as 2, 3 or 9 (numbers from 1 to 9).
The difficulty most 5th graders face here is the positioning of the decimal in the answer. This is easy though; we juts have to see the decimal places in the the given decimal fraction and the same number of decimal places the answer should have. 
If we multiply 1.24 by 6; since the given decimal fraction (1.24) is "HUNDREDTHS" so the answer should be in "HUNDREDTHS" too. 
I rather say that the given decimal fraction (1.24) got TWO decimal places hence the answer should have TWO decimal places as well.
Below is the explanation of the concept followed by a simple worksheet to practice the decimal multiplication by a single digit number.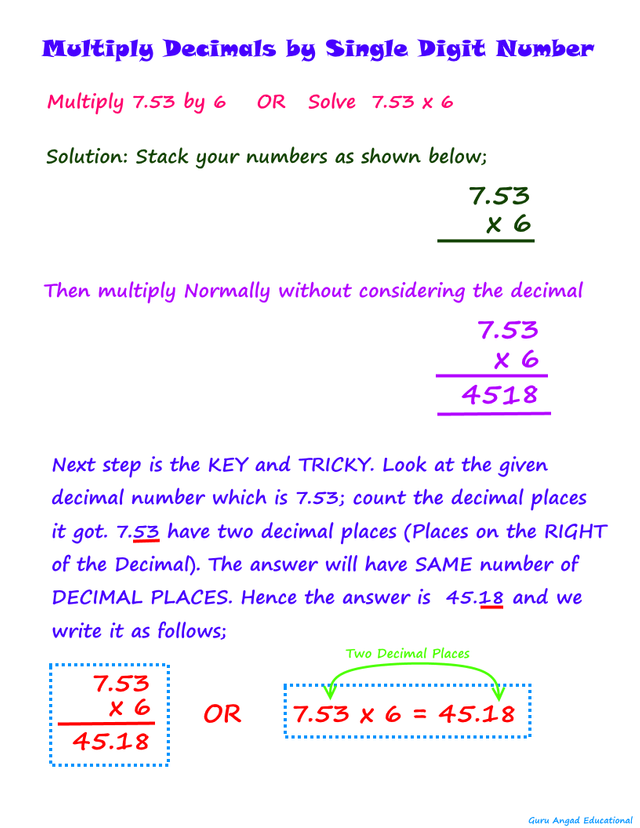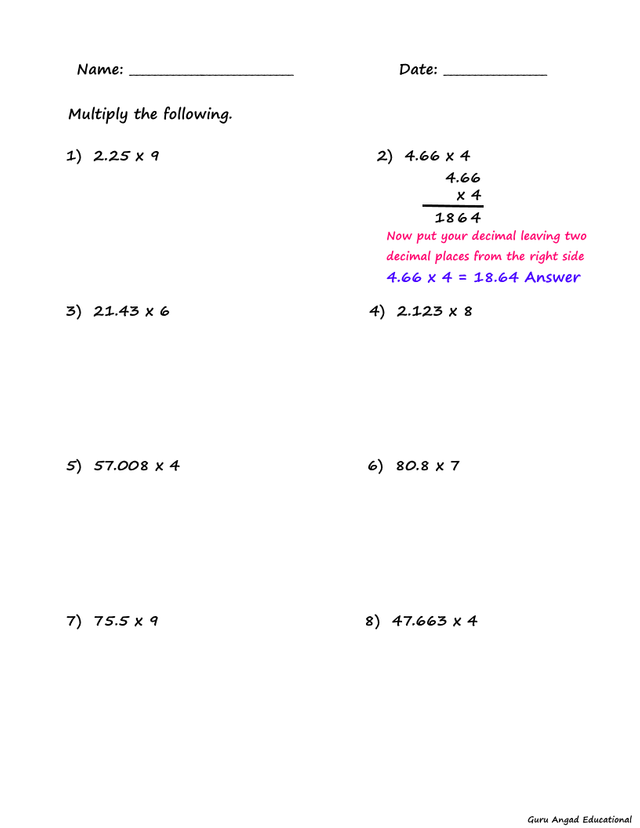 Below are the links to 2nd grade, 3rd grade and 4th grade math pages, where you can print all the content for 2nd, 3rd and 4th grade math students;