"Strategies to improve coexistence among students"
Attitudes, values and norms are those contents that reflect the ideals and aspirations that the human being must achieve as a member of the social community to which he belongs. The preschool, as an agent of socialization, has always been a generator of context of attitudes, norms and values.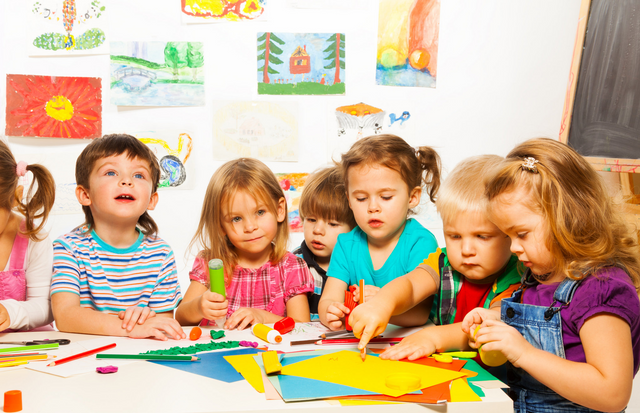 Source
We as teachers must reflect on these contents, seeking their explanation and concreteness in projects and proposals. We must bear in mind that our students take our attitudes as a model and must show coherence between speech and action. In order for the child to internalize the values, norms and desirable attitudes that he acquires, he must see them embodied in the adults that form his significant social group, of which the teacher is a part.
The child must begin in the knowledge and respect for values: solidarity, tolerance, cooperation, freedom, justice, equality, honesty.



Source
Possible activities that we can put into practice:
The problems of coexistence among children arise daily: "they do not let us play, then we broke it" or "teacher, they do not lend me the doll" or "they do not help me pick up the toys". What can we observe in these group attitudes? They do not want to share the game, lend or collaborate with the other.

Whenever these problems arise, it is important to gather the group and talk about the things that happened throughout the day, and in that way try to improve the coexistence within the room.

The issue of values can be treated throughout the school year as a cross-cutting issue.

There are stories suitable for children where values are treated.

At this time and after reading stories, recognize and reflect on the implicit values.

Another activity could be: bring a news item, where help is requested for a certain institution (children's hospital).

Discuss the meaning of the word solidarity:
What does the word solidarity mean?
Who asks for help?
Who needs something from us?
What can we do to raise money, toys, clothes, food, etc.?

Record your answers to put together a panel.
Games to work on values and improve coexistence among children.
Reference: