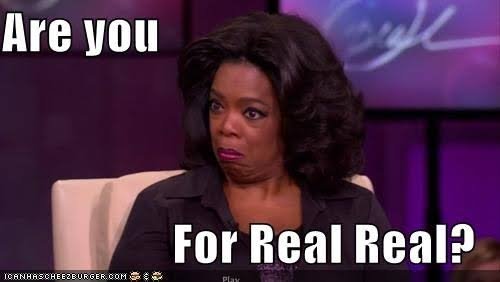 Hello fellow steemians, a warm welcome to my blog today. Hope your day is going great!
In this blog, I want to talk about something that is very important for us to know in the steemit community.
I want to ask you a simple question. Don't you think you were lied to at the time you were introduced to steemit that it is a social media where you'll just post articles and earn money? Oh yes! You were told that steemit is a social media platform where you can earn cash just by writing blogs. And boom, you came in. You did not only come in, you came with high hopes that within days you'll make a hell lot of money. You were excited. I can feel the fire in your bones the day your account was approved. Heaven smiled on you that day. You know what? I don't blame you for your excitement because I felt same way.
Fast forward. Three months later and yet you can't boast of a payout of up to $5 SBD on a single post of yours. Or better still, not even a cumulative $10sbd on all your payouts put together. And now you're confused!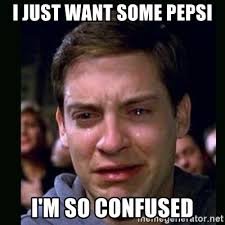 You don't understand things anymore. You're hoping that someday, a miracle will take place and you'll start seeing lots of earnings from your posts. I have seen a whole lot of minnows confused about the state of things on steemit currently. In fact, I came across a blog post where a minnow was lamenting that after 90days on steemit, he can't boast of having up to 5 Steem power, and he was blaming the system for it. In fact he was angry at whales for not upvoting his blogs to enable him earn a lof of money. And immediately I knew that this guy have no idea what steemit is all about.
You know what? I want to tell you something you weren't told the time you were introduced to steemit. It's a secret I want to let you in on. Sssshhhh!
Steemit is a purely a business platform and not a social media platform. Yes, I meant every word I said. You came in with a social media mentally that's why you're stuck now. Steemit is 90% business platform and ONLY 10% social media.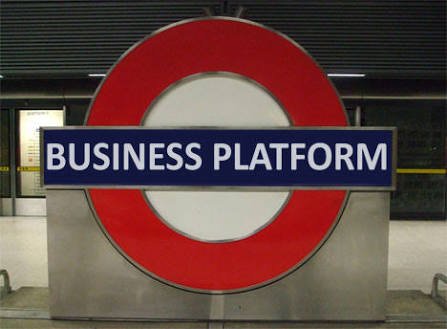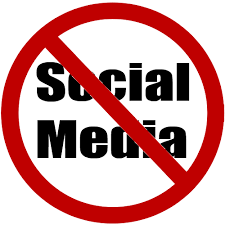 That's why those who understand the concept decided to invest their money. Yes. Steemit is being run with the investments of human beings like you and I. They're business people seeking for means to expand their profit and when they came to discover steemit and the returns it could bring them, they took the opportunity to invest. Why do you think the price of crypto coins is very unstable these days, including Steem and SBD? The crypto market is in the hands of these investors and they choose to control and dictate the way things should go.Ooppsss! I hope I don't get stoned here.
Ok. So now that you've come to know that steemit is business, it should change the way you handle your steemit blog. Be business minded now.
3 Categories of People on Steemit
There are three groups of people on steemit. They are the investors, professional bloggers and new users without blogging experience. These latter group is here to write something in order to get daily bread. The investors are the business people and they're the people with lots of Steem power running from thousands to millions. There are 37 whales, 238 orcs and 1,467 dolphins. These are the big guys on steemit that hold what new users need. Upvote for daily bread. And when they stop upvoting new users, newbies start to struggle. The survival of the ecosystem depends on these whales and big guys.
Do Not Quit My Friend!
So my dear friends, I want to encourage you not to quit steemit because of what is happening in the system. These days, there are a lot of quitters. They're tired of the system and off they leave.
I give you three things you can do to survive in this system.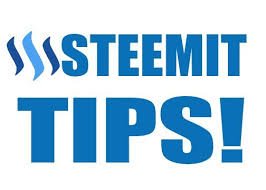 Make a lot of comments. I mean quality comments and not spams. This is one sure way to make money on steemit. Steemians, especially some whales like to reward others for connecting with them on their blogs. When you make comments, you have the chance for your comments to be upvoted, and you make money from there. So find bloggers, especially whales with lots of Steem power whose writings appeal to you and make comments consistently on their posts. They might not notice you at the beginning but keep at it. After a while, they'll start to upvote your comments and possibly visit your blog tpk and upvote your posts. And you have to be sure you update your blog daily because you don't want a situation whereby a whale will visit your blog to see nothing to upvote. I have personally used this method and gotten upvotes from whales worth mire than $1.5sbd. So try same.

Invest in Steem power. If you have money to invest, do invest in Steem power. This is because you can upvote your own posts and comments at 100% voting power in a day. With this, you can get back your investment and start making profit from it. But if you don't have money to invest, you have t be ready to work consistently to make your way to the top.

Make connections with others. This is very important to your growth on steemit. Don't be an island. Join communities. I have two of them to recommend to you.
a. Steemschools founded by @dobartim. In steemschools teaches you how to succeed on steemit and in life. You'llalso meet people from around the world. You'll also attend Live classes and interact with others, thereby building yourself and earning better on steemit. Here is the discord link. https://discord.gg/eTZqQvk. Join now.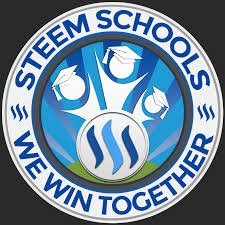 b. Steemgigs founded by @surpassinggoogle. He is a very good guy on steemit and has supported a lot of minnows and newbies. He's the brain behind teardrops, ulogs. steemgigs. Join his discord herehttps://discord.gg/j2jWK4M
There are many more groups you can identify with. Find them and belong and make meaningful connections.
So, this is where I bring this article to a close. I hope you've learnt something from it and ready to restrategize for better rewards. Till I come your way again, I remain my humble self @evarich.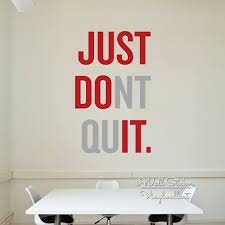 See you at the top!