Sometimes you just find a video that rock your world.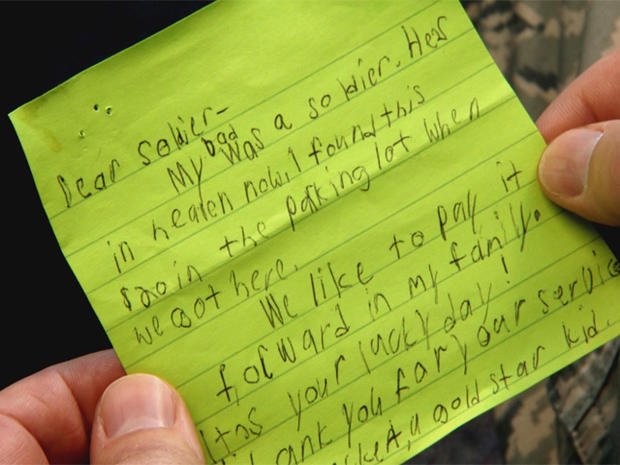 This was one that I found, and I think it must be old age, but it is so nice to see that there are still good people in the world.  
We all watch the news and see all the horrible things; I have decided it is not worth looking anymore.  
Today I found this incredible heart-warming story that had me nearly in tears.  
We teach our children to be as good as possible.  What about those who have to grow up without their fathers.  
This is a wonderful little boy who did not realize how well he was paying 20$ forward.  
Please give me your opinion if you like it because this will make the world such a better place for us all.  
I wish you a fantastic peaceful day and pay something forward if you can.