The weekend shopping with my son
There are things in the life of a man he should have done once. To father a son, to plant a tree and to build a house - at least that was the opinion of Grandpa. Today skydiving, a ride on the Route 66 or the membership in the Mile High Club are more in demand and inspire men's fantasies. But if you are looking for a short-term thrill, then a weekend shopping with a toddler is on the safe side. A special experience.
It was one of those rare hot days in August this year, when my wife came up with the glorious idea that I should be solving the Saturday weekend shopping alone. In the meantime, she wants to do the laundry and prepare the lunch, so her poor argument.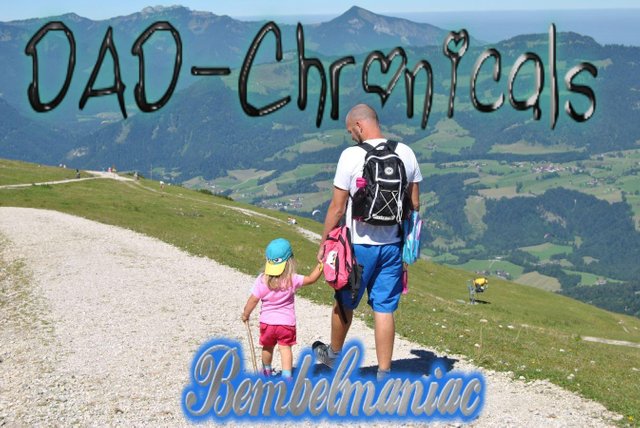 Usually, the same sentence always follows this suggestion: "Take the dog with you as well!" Well, not this time. "Leon can accompany you," she exclaimed, beaming with joy.
What a brilliant idea. How safe most men are, I'm not a big-shopping friend, and if it has to be, it should at least be quick. A nimble, highly unpredictable and barely three-year-old is a guarantor that it would lead to delays. He is charming, my son. Nice to look at it. But with devilish ideas. A mixture of George Clooney and Lucifer.
However, of course I enjoy every minute I can spend with our youngest and so we set off. Previously a kiss from the mom for each of us, for me additionally a pat on the butt, combined with the admonishing words: "Do not forget the dog ..."
Tracing
After endless 300 meters, for which we needed half an hour in tropical heat, we were finally there. Guess who on the way was more interested in sticks, stones and leaves than in our shopping mission? A little tip: It was not our four-legged friend.
The adventure could begin. However, at first without my son, because he suddenly disappeared from the ground. That started well. I swear, it was only a quick look at the shopping list, which he immediately used to escape. My thoughts spun. How should I explain this to my wife? But shopping takes care of the child - not a good idea. Here only helped to keep calm and think.
The hide and seek is very popular at this age and my son does not close this trend. I finally found him grinning behind a pallet of bananas. In his hand a bitten bread roll, which he had gotten himself from the adjacent baking stand. Sure, Dad's search could have taken longer. You do not want to starve.
There was a serious conversation between men, explaining that he could not run away because I would be worried otherwise. I ended my monologue with the words, "We have to work together, sweetheart. OK?"
Apparently we had communication difficulties, because the only thing he said to me was: "Again?" I answered again in detail: "NO!" Only now he understood my request.
Times change
In the past, at bachelor times, things were easier. A frozen pizza and a few beers were enough to be great over the weekend. But with children things look different. Healthy nutrition is announced. While I hastily threw fruit and vegetables into the car, my son explained to me which varieties he already knows. "Anas", "Citone", "Blumm" ... There were so many. But much more, which he did not know and which he would have liked to take to show it to his mom. I had more to do with transporting various fruits out of the car than putting them in.
Thirst is worse than homesickness
Shopping makes you thirsty, especially if you've been in the market for ten minutes. Leon craved water. No problem, we were right at the source and he was busy. I took my chance and worked at record speed my shopping list.
But it came, what had to come. He had to go. That was clear. My son currently seems to have a direct line between the fill port and the exhaust valve. A fact that he has inherited beyond doubt from his mother. For a short moment, I longed for the diapers, which were sometimes quite handy.
In such a case you are always happy when the shopping market has a toilet for stressed parents. I was not happy because our market did not have that luxury. We rushed to the exit. The fact that Leon was serious about it, his increasingly tense face and nervous Trippelschritte did not leave the hint of a doubt. Under loud "hold by" - calls we fought our way through the bottleneck at the cash register and reached the park not too early.
Back in the market, I warned him again to stay with me. But my "run not so far away" he did not hear anymore, because it drew him magically to the sweets. Amused, I watched him stack half the shelf into a pyramid. He knows it's pointless, but it's probably worth a try every time. Leon wanted to declare our purchase over with a "Papa, checkout". After tough negotiations I was able to persuade him to stay. It cost me a bag of gummy bears.
Men pain
In addition to the hide and seek, Leon has a second preference for purchases. He likes to push the cart. Not purposeful but just like that. A circumstance that became painfully clear to me when I briefly turned to him in the dairy department. With a pack of eggs in one hand and a cup of whipped cream in the other hand, I was completely defenseless when the car hit my abdomen. Oh man, that was pain. But at least the eggs in the upper floor remained healthy. He was scared and I really angry. But we are men. A short "education" and a hug later we turned back to the daily business.
Wine or not wine?
The next moment of shock was not long in coming, because Leon was looking for the next unobserved moment already the drinks for his upcoming birthday. Obviously, he could not decide between a 2010 Chardonnay and a Pinot Noir of the same vintage, because he held both bottles of wine in his hands. Carefully, I moved very carefully toward him. I admit, I had some beads of sweat on my forehead. For one thing, he is very scary and, on the other hand, he has the strange characteristic of simply throwing away things that he is supposed to put out of hand. As I reassured him and praised him for his fine taste of wine, I felt briefly like a hostage negotiator. Finally I disarmed him and saved the staff and myself a lot of trouble.
Leon, the polar explorer
We were almost through, the last things ended up in the shopping cart. Now all I had to do was find my son, who, as usual, was not at my side.
I finally found him at the freezer cabinets. At least a part of him, because the rest hung upside down in one of them and looked for food.
When he reappeared, he held a pack in front of my nose and commented this with the most incomplete sentence: "Dad, find food ..."
It took some effort to convince him that the food planning for this weekend had already been completed and that Mama would not be willing to do duck à l'orange on short notice. Very reluctantly, he put the box back, not without scratching and tasting some ice from inside the trunk. It seemed to taste it. In the future, we can save the trip to the next ice cream parlor.
The last hurdle
The purchase was done - and I somehow too. Now there was still the last hurdle to take. The pre-cash area with all the temptations for little sweet toothed cats was the last colorful barrier on the way to freedom. Strangely enough, my son showed no interest in all the sweets. One of the many "No, there is nothing from here!" Did not seem to have missed its effect.
A good father involves his children in his activities, so I asked him to hand me some shopping bags. He proudly gave it to me. I took four of them, the other eight I put back. His look spoke volumes. Next time you can get your stupid bags yourself. He must have thought so or something.
While I was distributing our prey on the ribbon, suddenly I heard ... nothing. Not a good sign. In a flash, I turned to see a triumphant Leon, arms behind his back, his mouth covered in chocolate. One of these unfortunate surprise eggs had fallen victim to his unspeakable greed. Rather a half of it. The rest was distributed on hands and T-shirt.
The cashier who kindly helped me out with a handkerchief tried to cheer me up. It was not the first time she just pulled the silver paper over the scanner. And she gave me a little hint. "At the cash register," she said, "your child is not your friend, but rather an opponent to keep an eye on. Ideally, in front of you. "She gave me the change with a smile and said," The second child will make you think of my words. "I thanked him, mumbled, I'll remember, and did not mention my daughter with a syllable.
All's well that ends well
Done! We started on the way home. Leon was a little morose because I steadfastly refused to chase him around with my four shopping bags. And his mood did not improve when I made it clear that I could not possibly carry him upstairs to the third floor. His compromise proposal "Only you wear me, then go back down and get bag ..." was sweet, but I was tough.
So that's what it was - my very personal challenge of the day. A challenge that millions of parents all over the world have to master. Not because we seek the thrill, but because these experiences with children are simply part of our daily lives.
I do not know if I'll ever plant a tree. No idea if I'll build a house someday. But the biggest challenge I have already accepted. And would do it again and again. Because the experiences with my children are not only exciting and beautiful. They are simply priceless.

Did I forget something? Can you think of any more points?
I´m looking forward to your experiences and additions.


Other Dad-Chronicals Stories
When everything is wrong on your own body - teenager in puberty
Why it's great to be the father of a daughter
Fathers and their sons - a very special relationship
How children grow - growth phases, growth spurts, growth delays
How to promote the self-regulation of your child
Your child will be three? - now it is getting really funny
What we can learn from children - laughter is healthy!
Self-efficacy - what is behind it?
Dad, take over! - be an active father from the beginning
DAD-Chronicals : Stress factor homework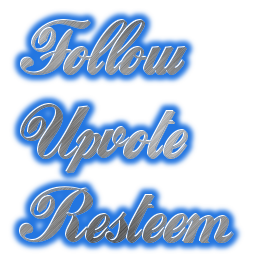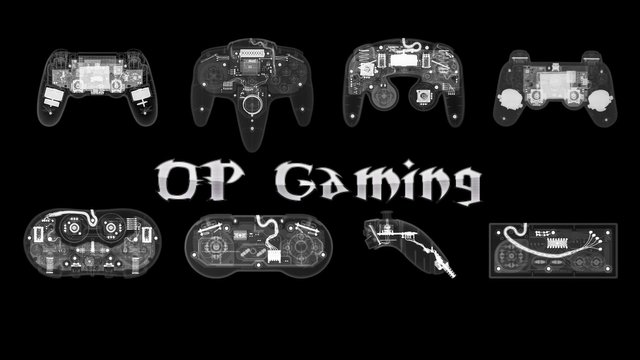 ---
Follow VimmTV (@vimm) for frequent updates, contests and giveaways for our early adopters!