I presented at a conference in Suzhou China recently. The conference was on the use of technology to enhance language teaching and learning. It was a partially paid trip for me. As such, I was asked to talk about the challenges that a teacher faced when teaching language with technology.
It was at this point, that it occurred to me. I could speak about my journey of using Steemit in my class. Thus, I revamped my presentation and geared up to share about my presentation on using Steemit in the classroom. Upon getting the approval from the organizers, I was all set.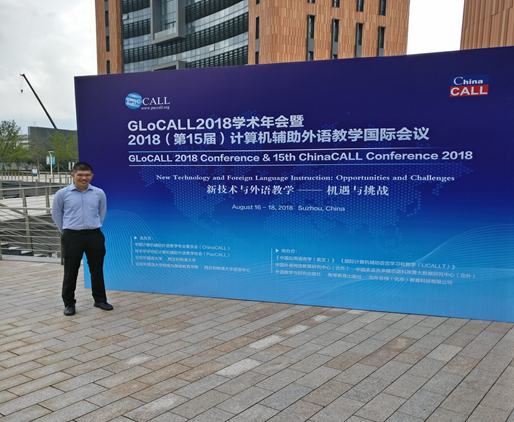 The Presentation
I arrived at the conference to discover that I was slotted to share my ideas in the evening. As such, I was rather unhappy for a few reasons. First, conferences can be rather tiring. After a day of networking and listening to ideas from different presenters, most may not even come for the evening sessions.
Second, it was a parallel session with another talk on using virtual reality in the classroom. Since virtual reality (VR) and artificial intelligence is all the hype in education, I feared that many may not come. Unfortunately, I was right.
The lecture hall was only half filled, but the show must go on. So I went on to introduce the concept of Steemit versus other social media platform. In addition, I shared about how I executed my lesson in the class by using Steemit.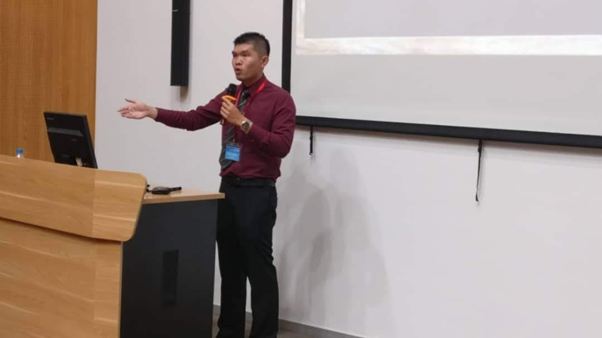 One of the few photos I have from the presentation
Furthermore, I pointed out how I managed to get @teammalaysia to support the students as well. I even pointed out the possibility of using @fundition , @utopian-io or @sndbox for such initiatives. Of course, they had no idea what these were, but the audience seemed to be rather interested. I could tell because the ones who were falling asleep woke up.
The presentation ended with what I perceive to be, some rather mixed opinions.
The Results
I could tell that the audience were interested when I mentioned that I paid my students to complete their work. However, I believe the audience did not know where to begin because they were unable to grasp the concept of how Steemit works, and how it pays. I believe words like blockchain and cryptocurrency can be rather daunting for some, as such, this may have stopped some of them from asking questions.
Furthermore, I think some in the audience disagreed with the concept of paying students to learn. For some, they believe that a student should do something because they want to, and not because they were 'bribed' to do so. Thus, I would not be surprised if some thought that my actions were unusual. Worse, some may even consider it a sin. However, I would argue that I got students interested in boring tasks.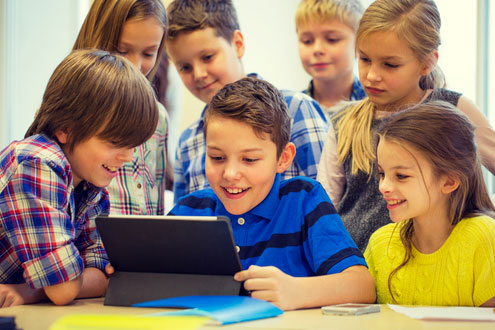 Image source
One positive note that came out of this however, was how some teachers and students started asking me questions in private. Interestingly, most who asked these questions were the students. Perhaps I should be speaking instead to the students and not the academicians. Nevertheless, I think I need to up my game again for the next conference.
Conclusion
This experience has presented me with a unique opportunity to conduct a research related to the subject of using Steemit to teach language. Perhaps, the teachers and the academicians in the audience prefer some research evidence. Thus, I am planning to conduct a case study to investigate this.
I believe that with the help of @steemiteducation or even a local institution, we can gather enough survey and interview data to come up with some interesting findings. If this gets published in a journal, perhaps more teachers and university leaders will start asking about what Steemit is.
Do stay tuned for the video of my presentation. I'm trying to sway the organizers to release it so that I can upload it to Steemit or Dtube. Until then, Steem on and thank you for reading.