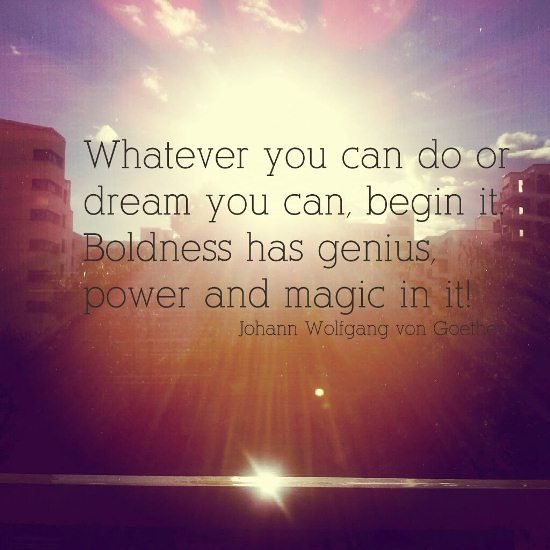 Full Quote
"Until one is committed, there is hesitancy, the chance to draw back, always ineffectiveness. Concerning all acts of initiative and creation, there is one elementary truth the ignorance of which kills countless ideas and splendid plans: that the moment one definitely commits oneself, then providence moves too.
All sorts of things occur to help one that would never otherwise have occurred. A whole stream of events issues from the decision, raising in one's favour all manner of unforeseen incidents, meetings and material assistance which no man could have dreamed would have come his way.
Whatever you can do or dream you can, begin it. Boldness has genius, power and magic in it. Begin it now."
― Johann Wolfgang von Goethe
Reflection
There is power in our thoughts. No quote illustrates this to me more than this. When I read this quote, I'm blown away by the amount of miracles, favor, universal assistance, and incidents the author believes in. And I know from my own experience that he's learned these things because they've been real to him. I call this synchronicity. I have experienced the power of the universe responding to commitment. It's always a surprise and it's always amazing. Those who don't begin the pursuit of their dreams may miss out.
Providence moves.
That is bold.
Thank you @steemitcentral #scquotechallenge