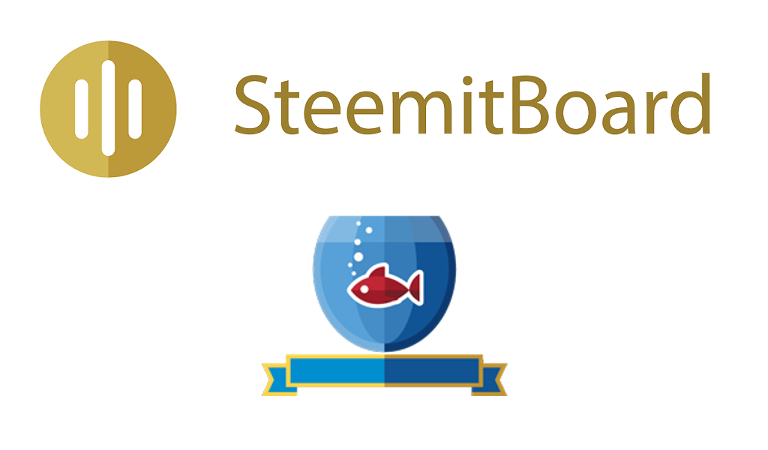 Introducing a newcomer in the Steemit family!
Newcomers to Steemit will now have their own shiny level and will will be able to easily differentiate themselves from others.
Previous post :
Welcome to the starters
SteemitBoard has gain momentum since the activation of notifications. Especially to the numerous newcomers who discover Steemit and see their progress thanks to the awards they receive.
However, I have got feedback from some new users who find that the next level ("dolphin") looks a bit inaccessible.To upgrade your level, you need to accumulate a lot of Steem Power (VESTS) and it is not always obvious when you start. They fear their minnow experience will last forever ...
What about a more cozy environment
Before jumping into the vastness of the ocean and its competitive world, there's nothing like learning to swim with serenity.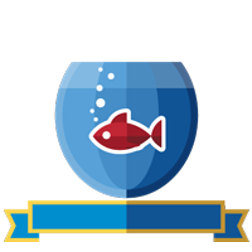 SteemitBoard is glad to introduce the new "Red Fish" level
Protected by your secure environment, you will be helped and nurtured by some benefactors who will help you grow.
Once hardened to the rules of Steemit, you will break out of your jar and launch yourself at full speed towards new adventures.
How the new levels
| | Status | You own |
| --- | --- | --- |
| | Red Fish | between 0 and 999999 VESTS |
| | Minnow | between 1000000 and 9999999 VESTS |
| | Dolphin | between 10000000 and 99999999 VESTS |
| | Orca | between 100000000 and 999999999 VESTS |
| | Whale | more than 1000000000 VESTS |
Some of you might feel disappointed not to be a minnow anymore. I urge you to persevere. The next level is not very far and you will proud to show to all how much you are appreciated by your Stemians peers.
Thank you!
I would to thank you all for the enthusiastic reception and comments positifsque I get constantly about SteemitBoard.Unfortunately I do not have the time to respond to each. But, be aware that every comment is carefully read and appreciated.
Good luck and have fun!
---

footer created with steemitboard - click any award to see my board of honor
Support me and my work as a witness by voting for me here!
You like this post, do not forget to

upvote or follow me or resteem