Gloomy day today in New Jersey, but I still went for a walk. As long as it doesn't rain, I'm up for outdoors strolling. I headed to the tracks, where people run or walk or play various sports. There are two large fields, a soccer and a baseball.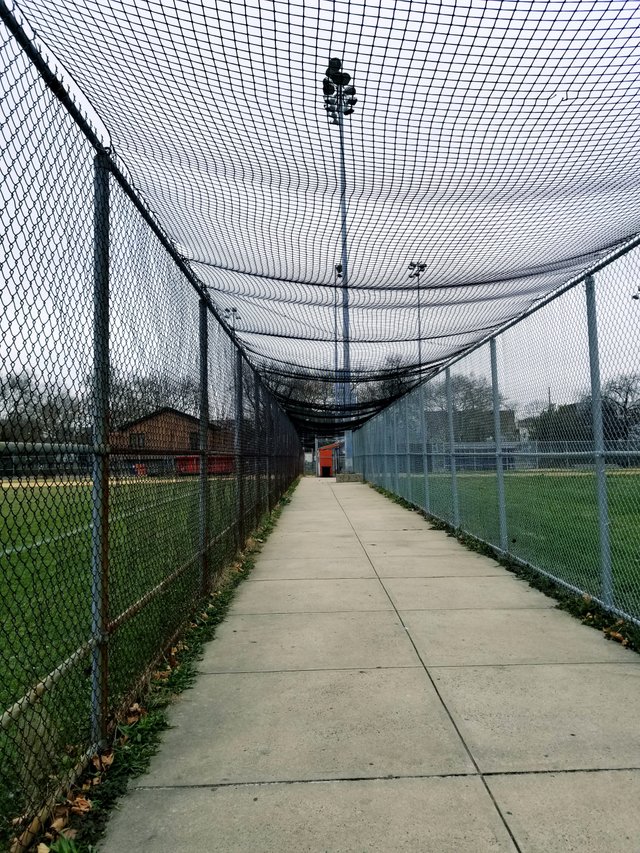 Nobody is running or walking now... well it is early afternoon... usually mornings are busy...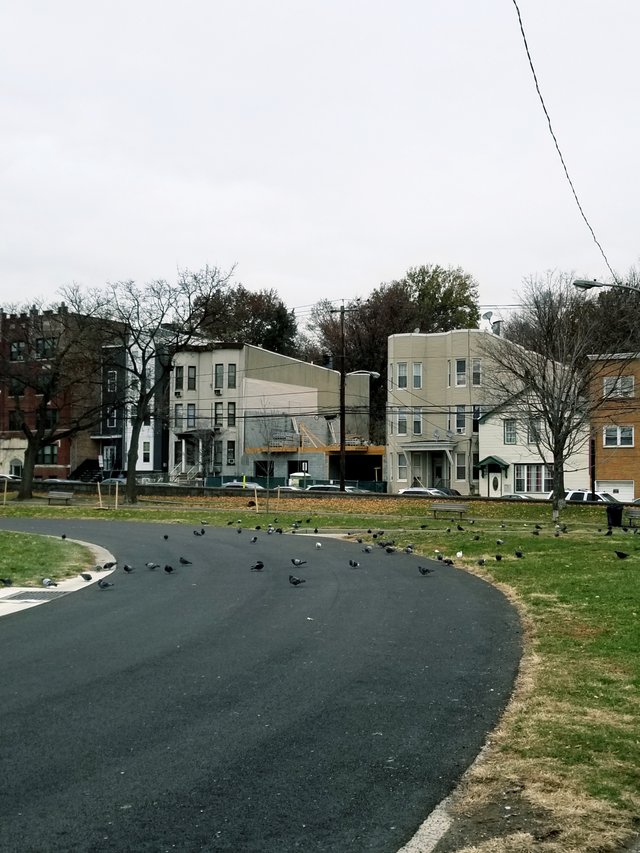 Lots of birds here. I see mostly pigeons, but I am sure I saw a few seagulls also. People come here with kids and they feed them. That's why there are so many. They are now picking up the leftovers...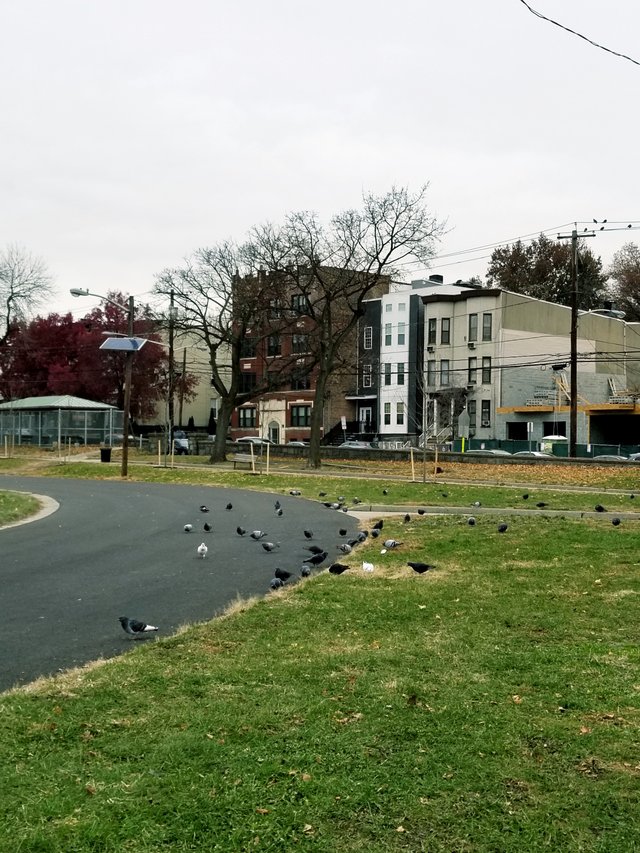 This guy came really close to me and almost posed... He is so cute!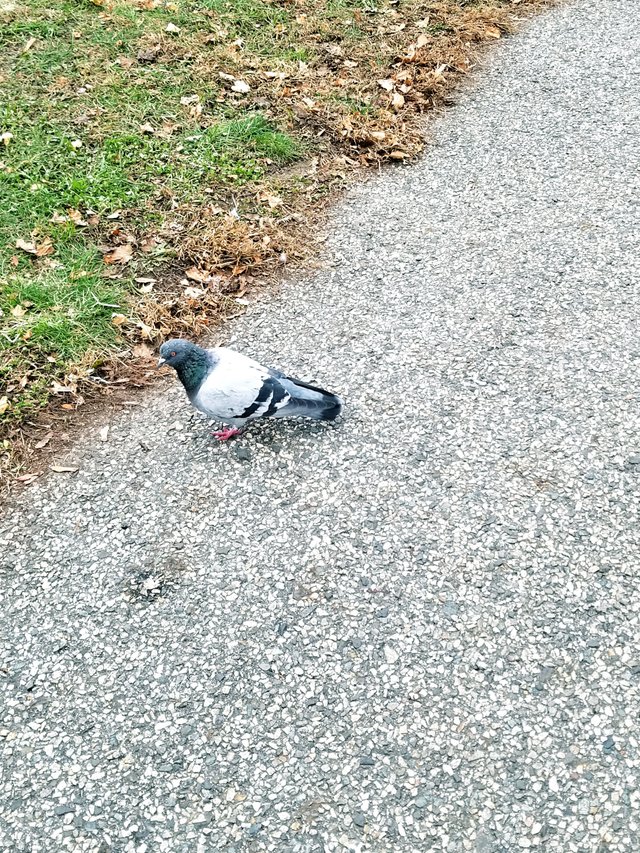 Follow me and my stories